Hey my readers,
How are you guys doing? I'm going very busy these days. This is the reason why I'm inactive on my blog and social media. I got my Fab Bag early in the month but as something or the other kept coming, I was unable to review it. Finally I'm here with my Fab Bag May 2016 review today.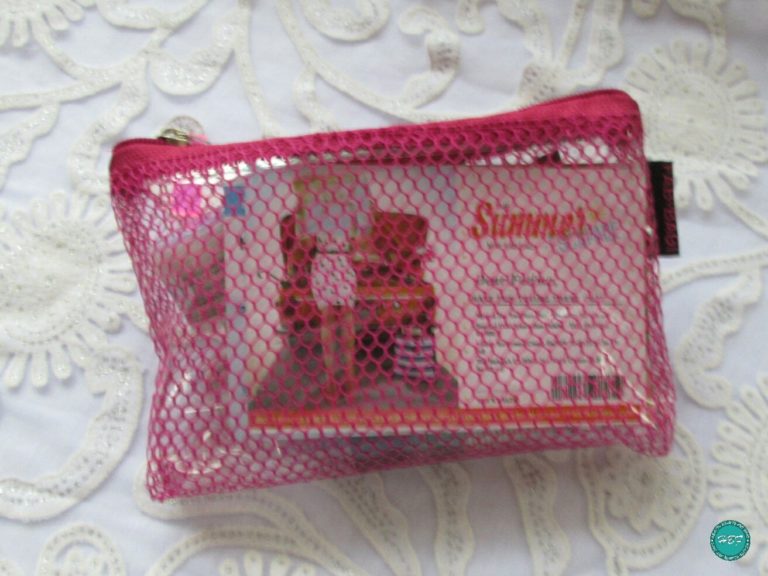 This time the bag is a little different. It is made up of net and then there is transparent packaging inside. Everyone got a different colored bag this time. The one I got is pink in color which obviously I loved. Even the products are good. Have a look at them:
1. Seasoul Makeup Dual Eyeshadow Palette SS11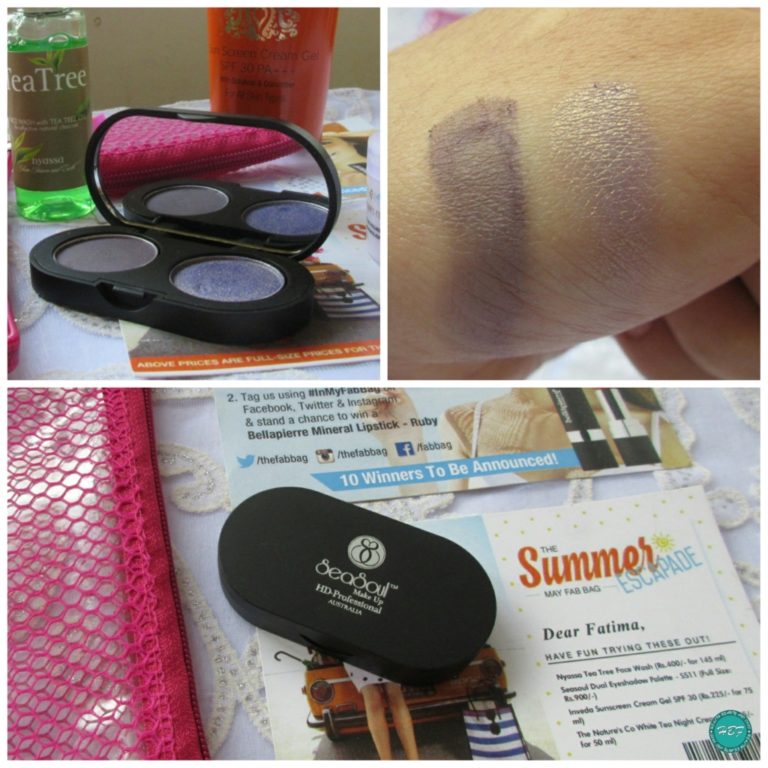 The first product which is actually my favourite among all is this Sea Soul Eyeshadow Duo. Guess the shade I got? Its purple, my favourite color! Eyeshadow is so soft and easy to blend. Pigmentation is pretty decent too. One shadow is a duochrome purple and gold which has metallic finish. Another is a matte dark purple one which has barely there shimmers in it. This is obviously a full size product worth Rs. 900/- i.e. double the price of the Fab Bag. So if you are an eye make-up lover and you want to try this Sea Soul Eyeshadow Duo, think no further and get the Fab Bag May 2016 now. You don't have much time!
2. Inveda Sunscreen Cream Gel SPF 30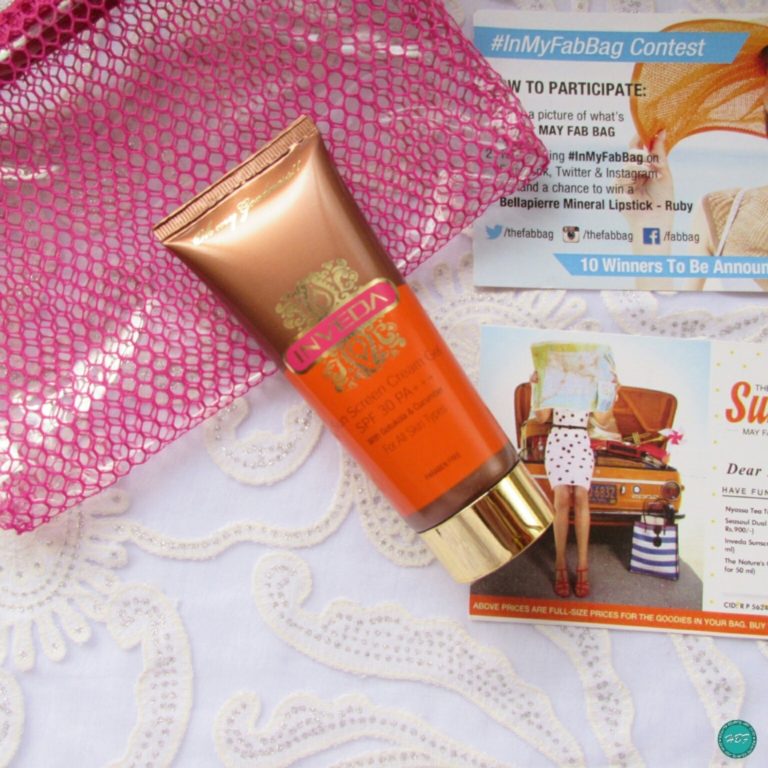 Next is this Sunscreen from Inveda which I think is their new launch. SPF 30, PA+++ and this May month's heat, your skin will thank you for all the protection. I haven't tried this one but the texture of the cream is light and easily absorbable. Again a full size product of 75 ml which costs Rs. 225.
3. Nyassa Tea Tree Face Wash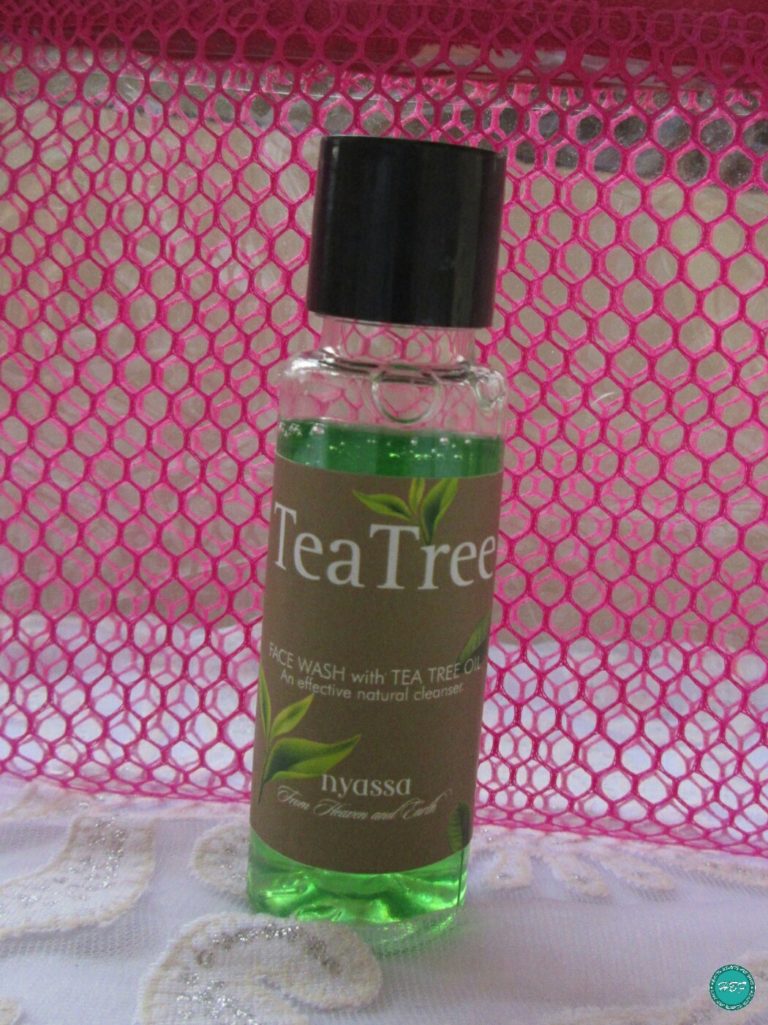 Third product in my Fab Bag May 2016 is this Face Was Sample from Nyassa. It is a tea tree face wash, something apt for summer. A decent size sample (30 ml) to get a clear idea about the product before buying. Full size i.e. 145 ml of face wash comes for Rs. 400.
4. The Nature's Co White Tea Night Cream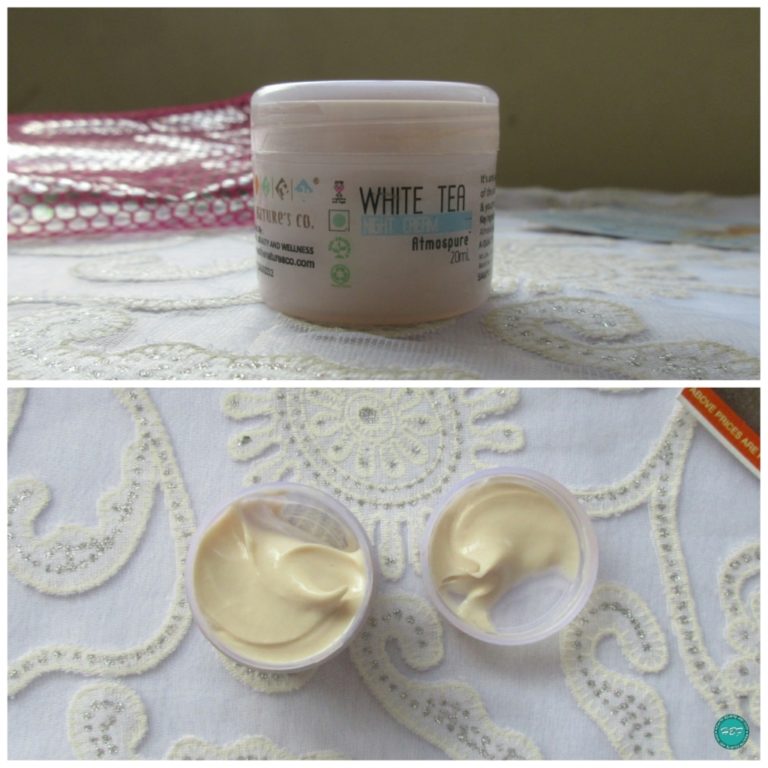 Lastly I received this night cream from The Nature's co. I have used it only once so can't say anything about its effectiveness. Its lightweight and smells nice. I got 20 ml sample and full size pack of 50 ml will come for Rs. 895.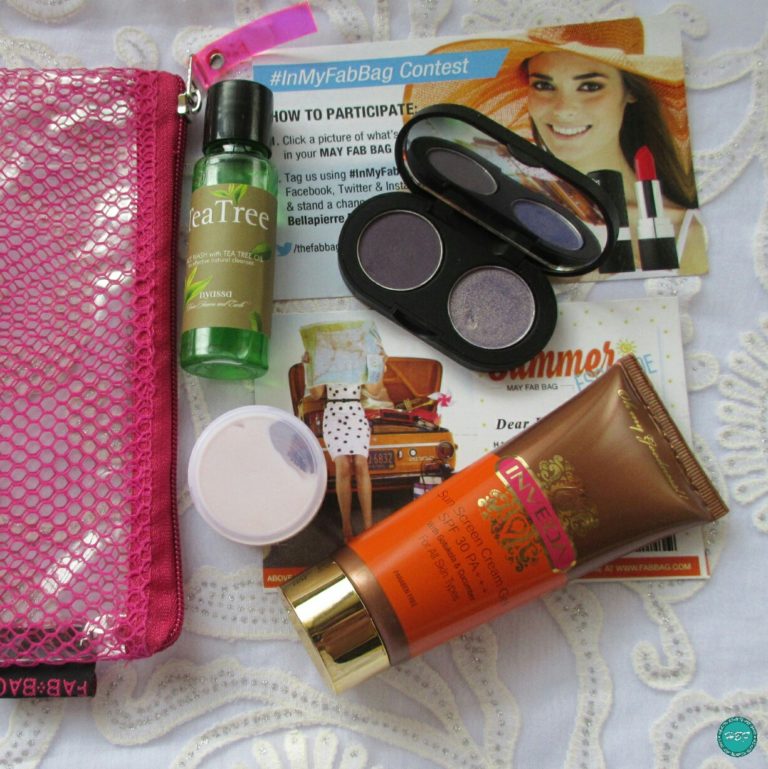 So these are the products which I got in my May 2016 Fab Bag. With 2 full size products in it, this month's bag is a big hit for me. If you like what I got, its time to book fab bag for yourself.