One of the best things about subscription service is that they introduce us to different brands and products. My Envy Box July 2017 introduced me to not one, not two but three different brands which I have never heard of earlier. This month's box contain 3 full-sized products and 3 sample sachets from 5 different brands. Although I'm okay with the box content but I'm totally disappointed one product. Read on to know about that product and all the other things I received in My Envy Box July 2017.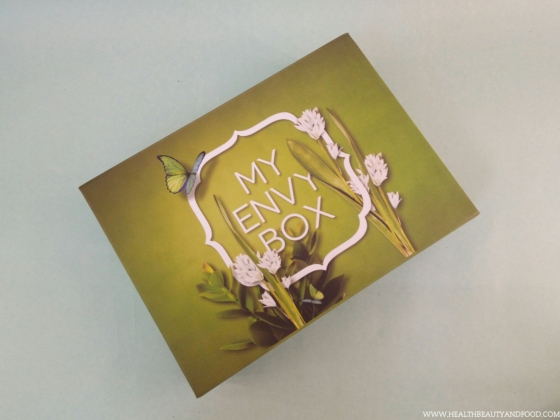 1. Coccoon Eternal Youth Serum
First thing in the box is this face serum from a brand I came Coccoon. This is the first time I came across this brand and I'm glad I did. I'm using this serum since 5 days now and I can see this working.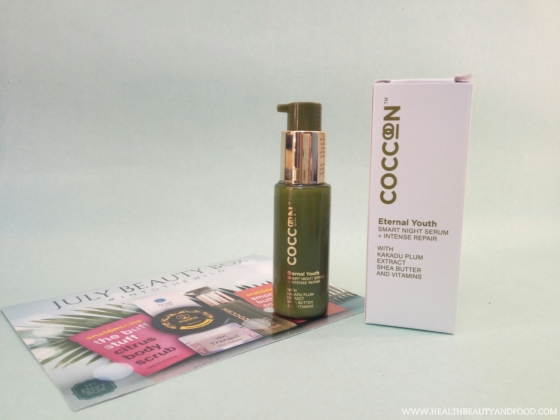 Now this serum claims to some anti-ageing effect but I can't say anything about that. All I noticed is that my skin is looking better. I'll continue using this and will share my experience in a separate post. Coccoon Eternal Youth Serum comes for Rs. 550/- for 30 grams.
2. Vert Solid Perfume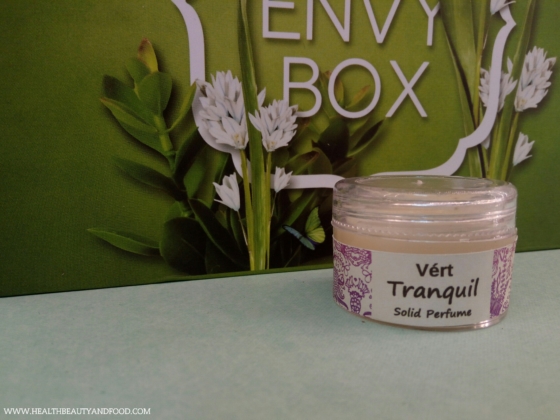 Next is this handcrafted, alcohol-free solid perfume from Vert. This is the product I'm unhappy with. The time I opened this jar for clicking picture, I saw some dust particles and a tiny dead insect in it. This obviously went straight to the garbage bin after taking pictures. I think it is not just a mistake of the brand, subscription services should also check the products before sending.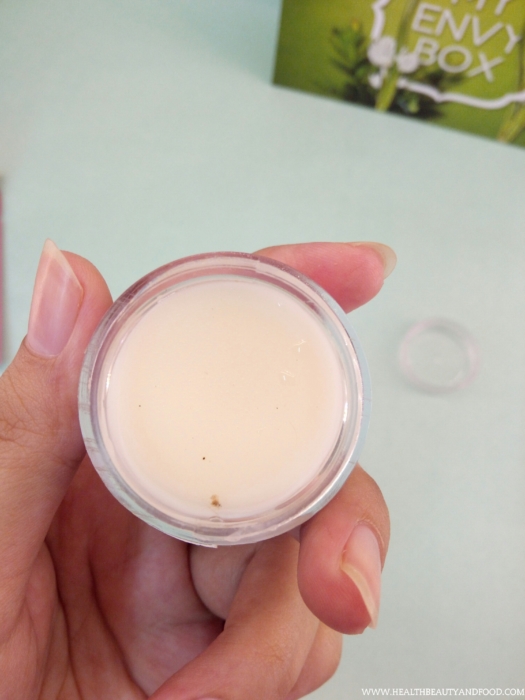 Since I didn't use it I can't comment on how it works. But I read its review today on a blog which states that it does smell good but when it comes to its lasting power, it hardly stays for 5 minutes. After reading that review I think this product is a total waste of money. This is another full-sized product (10 grams) which is priced at Rs. 1300/-.
3. Myoho Face Mask
Another handcrafted product in My Envy Box July 2017 is this french green clay Face Mask from Myoho. Thankfully the mask appeared clean and even read good review about this one so will give it a try this week. This face mask claims to clean pores, remove toxins and keep skin fresh and hydrated.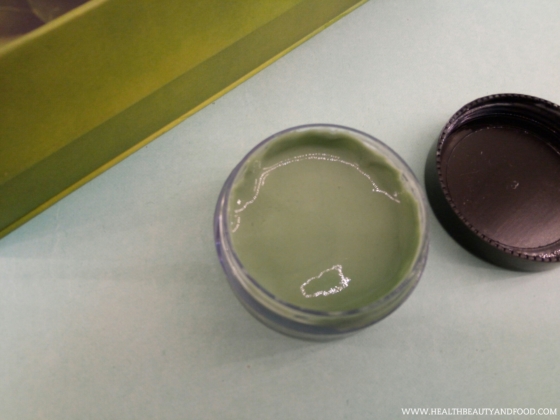 The price of Myoho Face Mask is Rs. 380/- for 40 grams.
4. Iraa Insta Shield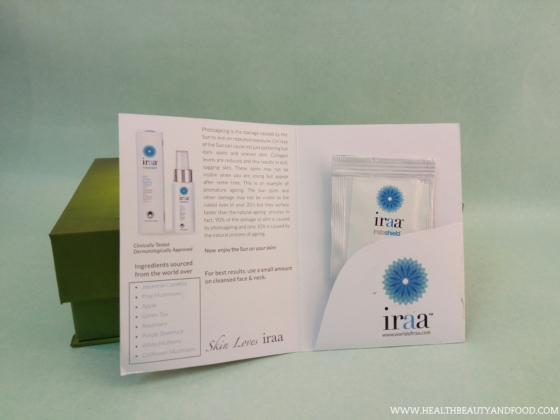 Another product from a new brand in the box is the Iraa Insta Shield. It claims to fight sun damage, nourish skin, improve skin's texture and elasticity. Price of the product is Rs. 789/- for 50 grams and I got a 3 grams sachet in the box.
5. Anatomicals Coconut and Mango Body Lotion
10 ml sachet in the box. Price is Rs. 650/- for 100 ml.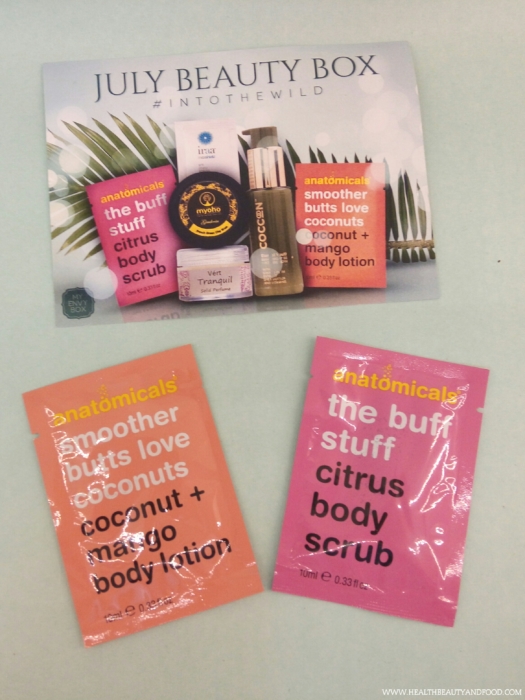 6. Anatomicals Citrus Body Scrub
10 ml sachet in the box. Price is Rs. 650/- for 100 ml.
So these are the products which I received in My Envy Box July 2017. I don't think it is a good buy. If you like the products, you can order it here.
I couldn't share my last month's box's review so here is what I received last month: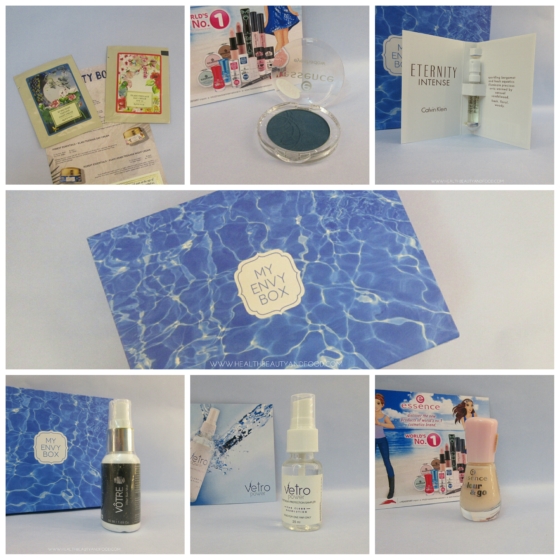 Vetro Power Footwear Protection
Essence Color and Go Nail Paint
Essence Eye Shadow
Votre After Sun Mist
Calvin Klein Perfume Veil
Forest Essentials Eladi Teenage Day Cream Sachet
Forest Essentials Kumkumadi Teenage Night Cream Sachet