In this competitive world, Smartphone companies are bringing their new models now and then. Some of them become a Hit whereas others fail to make their place. Asus too has came up with its new smartphone which has impressed me with its high-end features at an attractive price. I'm talking about Asus Zenfone 2 which has launched a couple of months back.
This post is going to be a little different from the rest of HBF articles. I'm going to discuss about a smartphone here and not a beauty product. So sit back and read on as by the end of this post Asus Zenfone 2 will become your pick for sure.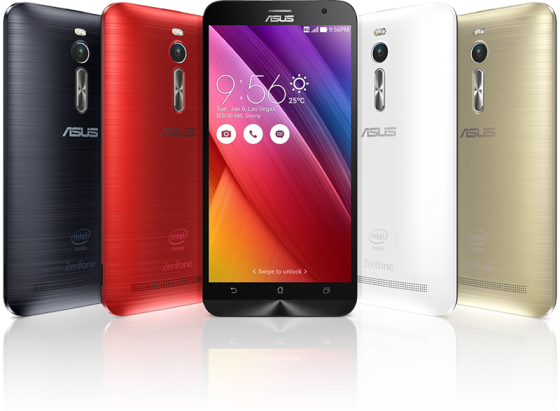 7 reasons why Asus Zenfone 2 should be your pick
1. Stunning Looks:
What is the first thing which attracts you towards a phone? Well, in my case it is the looks. If it doesn't look good, I may not want to know more about it. Asus Zenfone 2 is slim, sleek and comes in 3 gorgeous colors apart from the usual black and white. Have a look at this Red one below. This beauty has stolen my heart.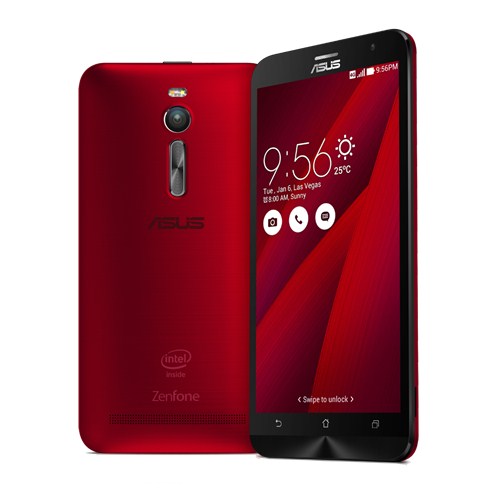 2. Speedy Hardware:
Next thing I look for in a smartphone is its processor. After all, it's the hardware that powers a phone. Asus Zenfone 2 comes with Intel's Quad Core chipset clocked at 1.8 GHz speed. Asus has 2 variants which differs in terms of processor speed. The other one is clocked at 2.3 GHz.
3. Breezy Multi-tasking:
When it comes to smartphone, I'm a multitasker. Yes, I often use 3 – 4 apps together and this cause my phone to work slow. Sometimes the Apps crashes too, all because of low RAM. For all the smartphone multitasker like me, Asus has brought its Zenfone 2 with 2 GB RAM. Imagine how fast multi-tasking on this phone would be!
4. Hardcore gaming:
With its PowerVR G6430 GPU and 2GB/4GB of RAM one can have the best gaming experience on Asus Zenfone 2. If you are a hardcore gamer, this phone is for you baby! 😉

5. Better Clicks:
You can't carry a bulky camera with you everywhere. A smartphone with good camera comes handy to capture life moments. Asus Zenfone 2 comes with 13 Megapixels of Rear Camera with Pixel Master Technology, which means brighter, clear and distortion-free pictures everytime. Also, for this selfie-obsessed generation, it has a 5 MP of front camera, that too with Pixel Master technology. Now who needs a DSLR when you have Asus Zenfone 2!
6. Long-lasting Battery with fast charging feature:
Do you often complain about their Smartphone's battery life? Asus has answered your complain with Zenfone 2's 3000 mAh battery. Now use your smartphone full day without worrying about battery. And even if your battery drained completely, you can charge your phone upto 60% in just 39 minutes. Amazing, isn't it?
7. Budget-friendly:
Yes, it fits your budget! You get this power-packed phone for a price of Rs. 14, 999 only.
Do I need to say anything else? Go get it guys!