Established in April 2013 as a medium to share Fatima's interest in personal care and cooking, Health Beauty and Food has now become a complete lifestyle blog. From Health and Personal Care articles to beauty and make-up product reviews and recipes you will find everything here. You will also find health and fitness products, Jewellery and accessories, home and kitchen appliances and website review and some event updates here.
Call it a Food Blog, a Beauty Blog or a Health Blog. Health Beauty and Food is the Ultimate Lifestyle Blog.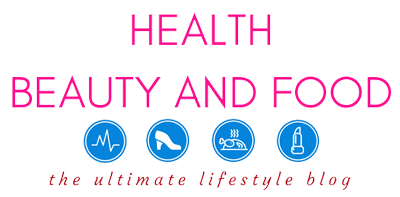 Our Audience:
Our Blog is read globally. We get most of the traffic from India, U.S. and U.K. Have a look at our monthly statistics below:
TRAFFIC: 
Average monthly Pageviews: 110K+
Average monthly Visitors: 11.7K+
Average monthly Unique Visitors: 4.8K+
READER'S DEMOGRAPHICS:
Age Group: Our major audience is in the age group of 18 – 44 years
Gender: Female – 59%, Male 41%
Location: Majorly from India, U.S. and U.K. Rest of the visitors are from U.A.E., Canada and other parts of the world.
Our Team:
Fatima Nayani:
The founder of Health Beauty and Food.
This Blog is created out of Fatima's interest and passion. Fatima entered the blogging world with a tech blog in 2012. Later she created Health Beauty and Food in 2013 and has been managing it since then. She has entered into the YouTube world in 2015 and has been doing well.
Academically, Fatima is a Commerce Graduate. Apart from Health Beauty and Food, she also share her thoughts,  experiences, poems, etc. on her personal blog Scrawling Thoughts.
You connect with her on Facebook, Twitter and Instagram.
Komel Nayani:
Komel is a management student passionate about bikes and photography. He has designed Health Beauty and Food's first Logo.
Komel often provide suggestions to improve picture quality on this blog. He has also represented Health Beauty and Food in some events.
Follow him on Instagram to see the world through his lens.
Zameer a.k.a. Zack Nayani:
Photogenic, Fashion-lover, Fitness-freak, Geek.
A Model by Passion and a Programmer by Profession. Zameer has been representing this blog in most of the events. His I.T. knowledge is a boon for Health Beauty and Food.
Check out Zack's Instagram for technology and men's fashion update.
Brands we have worked with:
Aditya Birla Health, Bajaj Allianz, Axis Mutual Fund, Western Union, Maybelline, Oriflame, Fab Bag, My Envy Box, Born Pretty Store, Craftsvilla, ASKme, ITC, Tupperware, Terra Chips, etc.
Connect with us:
FOR QUERIES, FEEDBACK, ADVERTISING AND COLLABORATION KINDLY CONTACT US.