It was a normal evening, I was busy with my usual things and I got a call from courier guy asking me to guide him to my place. I was expecting 2 – 3 courier that time so had no idea what it could be. The courier guy came and gave me a large brown cardboard box. I quickly opened it and saw a black box with the Terra logo on it. I opened the box and saw 3 packets of Terra Chips.
I loved how nice the packaging is. All black with colorful prints. The packaging looks premium and it should be. After all, one chips packet cost Rs. 395/-. But are the chips worth the price? Let's find out.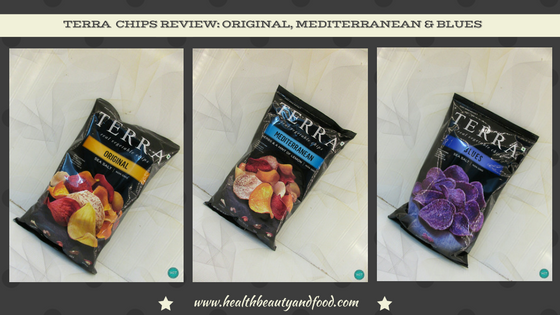 ABOUT TERRA CHIPS
Terra Chips are not like the usual potato chips which we get in India. These chips are healthy vegetables chips made with real root veggies like Yuca (cassava), Parsnip, Sweet Potato, Taro, Batata (Cuban Sweet Potato) and Blue Potato. Have a look at the health benefits of these vegetables:
Yuca: gluten-free, good source of dietary proteins and vitamin K, rich in Saponins, Carbohydrates, fiber, minerals
Parsnip: helps reduce cholesterol, boost immune system, helps in keeping heart healthy, aids in weight loss, etc.
Sweet Potato: high in fibre, maintains water balance, etc.
Taro Root: High in dietary fibre, good for heart and blood pressure, boosts vision, prevents anaemia, etc.
Blue Potato: contains antioxidants, fibre rich, high in potassium, etc.
Where to buy:
It is available in Amazon, Big Basket, Nature's Basket, Foodhall and all the stores that carry Imported or Gourmet products.
Let's see what Terra Says about their chips: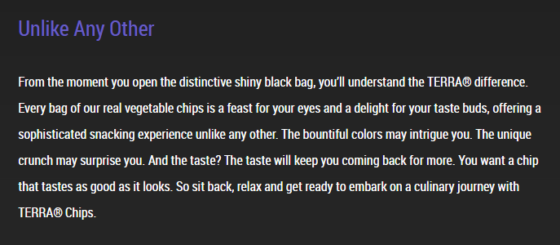 Check out Terra Chips' Facebook Page for more.
TERRA CHIPS FLAVOURS I TRIED
1. Blues (Sea Salt):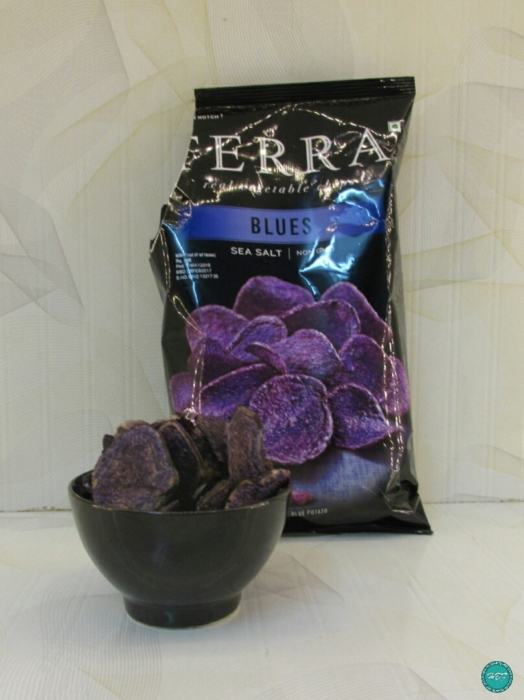 As the name says and the packaging reveals, these are made from Blue Potato. I have never seen or heard about Blue Potatoes. The taste remind you our normal potato chips but the color totally changes your experience. Not to forget the health benefits of Blue Potatoes which saves you from the guilt of snacking. These are just salted chips and has no other flavours. I liked Terra Chips Blue Sea Salt flavour but my Favourite among the 3 I tried is Mediterranean.
2. Mediterranean (Herbs and a Hint of Lemon):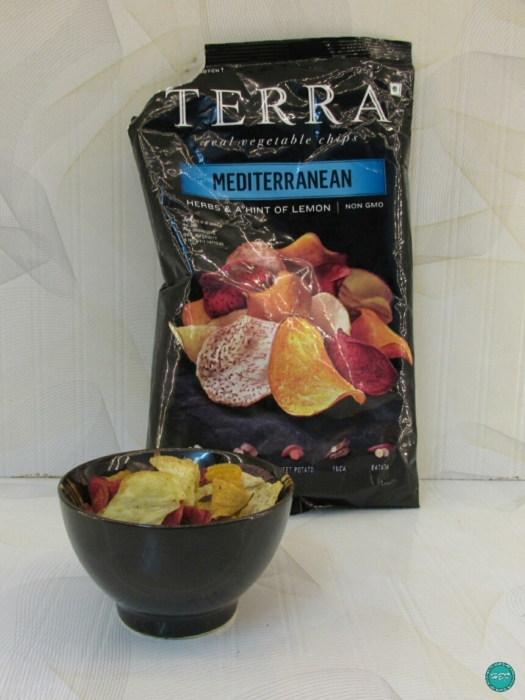 "Colorful, flavourful and healthy. A treat to eye, tongue and stomach." This is how I can describe my experience with this variant. Terra Chips Mediterranean is my favourite. (That's the reason why see less number of chips in the bowl 😉 ) Something unique, exotic which we don't get here in India.
3. Original (Sea Salt):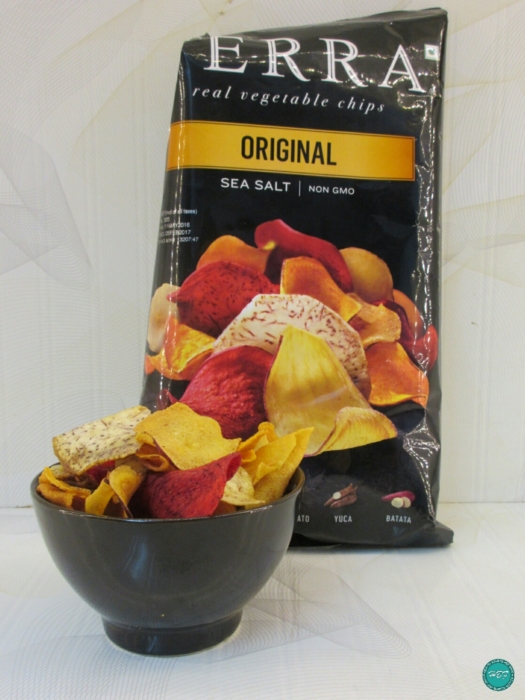 These are real salted vegetable chips of different colors. If you are like me who likes the original taste of food, this is something you should try. The colors tempt you to eat and taste tell you "its different". One can also taste the sweetness of beetroot in the Terra Chips Original which might have in other variants due to additional flavouring.
MY VIEWS ABOUT TERRA CHIPS
The moment I saw these chips, I have fallen it love with them. I'm glad my love lasted even after eating them. Something new, something different, something worth trying. This is what I think about Terra Chips.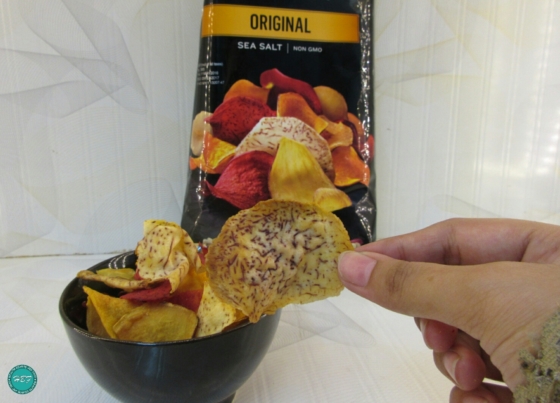 I have noticed that these chips are very crunchy and this something which not everyone likes. Some of my family members too had problem with the crunch. Next it is not our potato chips so obviously these tastes different. Again a matter of choice and some people might not like it.
Apart from this, I think price is a point of concern. I don't think I'll buy these chips often. But yes I definitely want to try other flavours available.
Summing up to pros and cons:
The good things:
Premium packaging
Healthy alternative to usual potato chips
Made with real vegetables
Naturally Colored
The not-so-good things:
Price. Way too costly for chips. But hey, don't you think its worth the price?
Availability. It is available only online as far as I know.
Overall, these chips are healthy alternative to potato chips. It is a healthy snacking option. Something that a health-freak and a gourmet would like.
That's all about Terra Chips. Have you tried any of these? How do you like it? Let me know in the comments below.
For more such food products review follow Health Beauty and Food on Facebook, Twitter, Google+, Pinterest, Instagram and Linkedin. You can also connect with me on Snapchat.