Love is in the air as Valentine week has begun. People are busy planning surprises or buying gifts for their love. Everyone is planning something or the other for that special day. I would like to know you guys are planning for your valentine. So do leave your plans and gifting ideas in the comments.
Now lets come to today's post. Today I'm reviewing All Good Scents Eau de Toilette for Her Radiant. But before that let me inform you about a contest running on All good Scents' website. All you need to do is, tell them about a your 'Miss You Moment' and you can win a romantic holiday in the city of romance, Paris. Isn't that great?
About Miss You Moment Contest:
Miss You Moments are those moments that we connect our loved ones with. We bring you an opportunity to live those moments once again. Share with us your most celebrated and cherished moments with your beloved. The couple with most number of points will be our lucky winner. Do not just stop at flowers, candy, red hearts and candle-light dinners this Valentines'; we have much bigger plans for you! Rush your entries as the contest closes on 14th Feb, 2015.
Participate in the Miss You Moment contest here

About All Good Scents Radiant:
Warmth of vanilla and white musk radiating from your persona, shining and glittering. Let the fragrance blossom you under admiring eyes. For all those times when you feel at the top of the world… cause that's when you look remarkably radiant.
Top Notes: Hawthorn, Powdery, Lipstick
Heart Notes: Violet Blossoms, Jasmine, Rose
Base Notes: Vanilla, Oppoponax, White Musk
Price: Rs. 750/- for 50 ml
Also read: Fogg Essence Fragrant body spray review
Ingredients: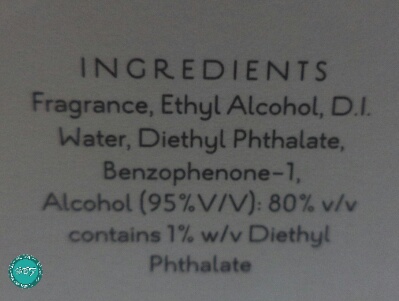 Availability: It is available on All Good Scents website from you can shop easily. They COD option available and the best thing about its websites is that you can other 3 testers for Rs. 165/- which they call a Scent Box. And with that Scent Box you get a special discount code to shop next time. Get your scent box here now.
My experience with All Good Scents Radiant:
All Good Scents Eau de Toilette Radiant for her come in a typical glass bottle with silver cap which is further packed in a cardboard box. The glass bottle has only one paper stick on it stating the brand name,logo and variant. This look a little cheap. I wish they change it soon.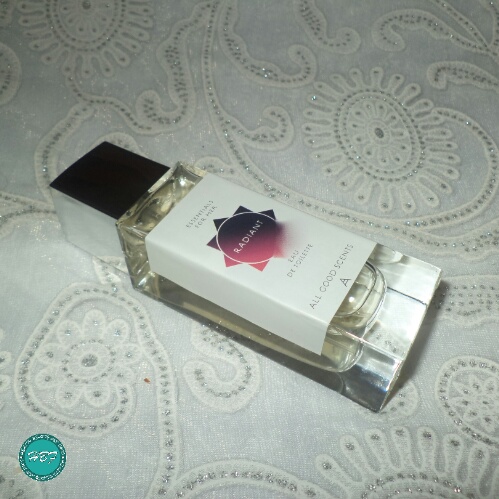 It is mild, pleasant fragrance which is not at all irritating.The fragrance stays for good 6 – 7 hours on my clothes and vanishes slowly after that. I'm able to smell very light perfume after 8 – 9 hours of application.
I would like to mention here that my brother, who often complain about my fragrances, complimented me for this one. For a women who likes mild and pleasing fragrance like me would love All Good Scents Eau de Toilette Radiant for her.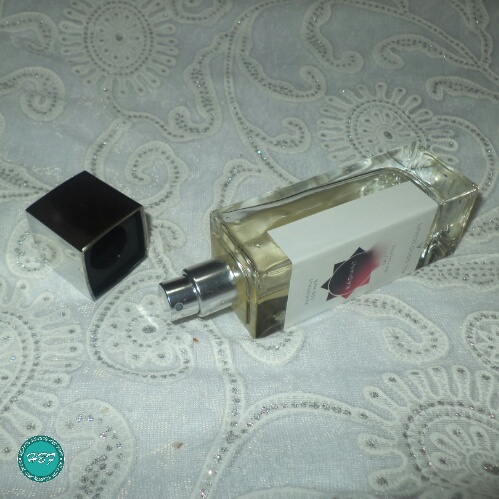 What I like about All Good Scents Radiant:
Mild, pleasing scent
Long-lasting fragrance
Affordable
Perfect gifting option
You may also like: Secret Temptation Affair Review
What I dislike about All Good Scents Radiant:
Sticker on glass bottle looks cheap
Rating: 4.5/5
Verdict: All Good Scents Eau De Toilette for Her Radiant is a mild, pleasing and long-lasting fragrance. It is an affordable perfume which is perfect for gifting. If you haven't found a gift for your valentine then get this for her ASAP. I am sure your girl will love it.
Have you tried any fragrance from All Good Scents? Which one is your favourite variant?