You all must be aware of my love for deodorant. I am a regular deodorant user and love to try new brands and fragrances. This time I am reviewing a deodorant from Fogg that is FOGG Essence Fragrant body spray.
Price: Rs. 180
Quantity: 120 ml/ 100 grams
Shelf Life: 2 years
Ingredients: Ethyl Alcohol, Perfume, DEP, Propylene Glycol, Tricloson. Alcohol (95% v/v) content: 89.05% w/w, contains 1% w/w Diethyl Phthalate.
Directions to use: Hold the can 10-15 cm (4 to 6 inches) away from skin, spray all over body/clothes after bath, avoiding eye contact.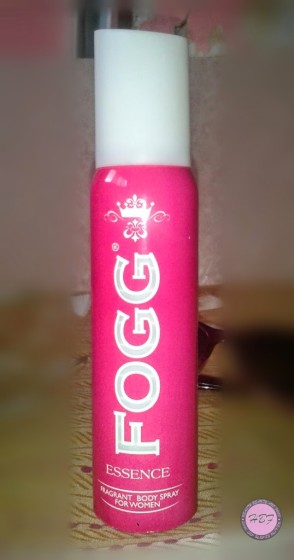 Packing:
Fogg essence fragrant body spray comes in a pink spray bottle with white cap and all the details printed in white on the bottle. The bottle also has a spray meter which shows 0 – 800 sprays, but this spray meter is useless as the bottle is opaque. When I went to buy deodorant this time, I tried many fragrances and choose this one. Not because of its fragrance but because of its bottle color. It is so attractive.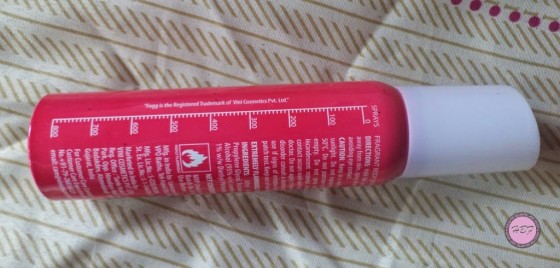 Also read: Secret Temptation Affair Review
Fragrance: 
Fogg essence has a very nice floral fragrance. I am absolutely in love with its fragrance. I even got a few compliments for this fragrance.
Experience:
When Fogg launched its series of fragrant deodorant, I wanted to try it but due to some or the other reason I could not. Obviously, it's no gas claim was the reason why I wanted to try it. Now I finally bought this deodorant and I am using it from approximately 2 months.
As I said above, I really like this fragrance. It last for good 7 – 8 hours when applied on the body and when you apply it on clothes, it lasts even more than that. Fogg guarantees 800 sprays per bottle but I cannot say how true this claim holds as no one counts daily how much they spray. I am using Fogg since 2 months (approx.) and I have ended 2/3 of the bottle (I think so). With this you can get an idea about the deodorant's quantity.
You may also like: Sure Women Dry Shield Anti-Perspirant Roll-on passion and free spirit review
Now let us see the pros and cons of Fogg essence deodorant:
What I like about Fogg Essence Fragrant body spray:
Nice pleasing fragrance

No gas

Good quantity

Stays on for 8 hours

Attractive bottle
What I dislike about Fogg Essence Fragrant body spray:
Contains Alcohol and 

Phthalate
Rating: 4.5/5
Verdict:
Fogg essence fragrant body spray is a nice floral fragrant deodorant which comes in an attractive packing and has a good staying power. It contains only perfumed liquid and no gas which makes it last long and value for money.
If this review is helpful to you, please do share it in your social circle.
Follow us on Facebook, Twitter, Google+, Instagram and Pinterest to stay updated.