When it comes to cleansers, I can't stick to one. That's because I get bored very quickly. And besides every time I find something new, I'm curious to try that out. Some of my tries stays in my repurchase list, while others I give to my cousins to never look back to it. The face wash about which I'm talking today comes in the lather category. Let's find out why.
Price: Rs. 220/- for 70 ml
Shelf Life: 3 years
Availability: It is available on most of the online store like Amazon, etc. and on company's site.
Ingredients: Kojic acid, Vitamin C, Liquorice, Nicotinamide, Glycolic Acid, Lactic acid, Salicyclic acid, Triclosan, VitE, D-Panthenol, DM water, Glycerin, PG, Stearic Acid, Potassium Hydroxide, Gum Binder, EDTA, SLS, Preservatives, Perfume.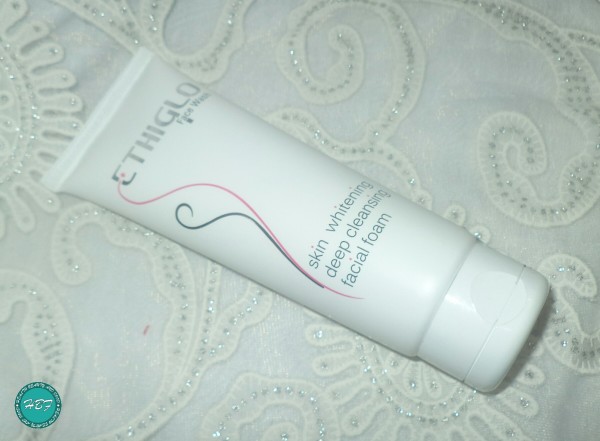 Company's Claim: Skin whitening creamy face wash with deep cleansing & special actives helps to reduce blemishes and lightens skin tone. You would love to indulge yourself in creamy feel and foam of Ethiglo while its special formula with mili globules cleanses and work on improving complexion and skin tone. Regular use of Ethiglo creamy Skin whitening face wash will help to achieve the skin complexion most people desire only.
Packing: Ethiglo Face Wash comes in a white tube with flip-up cap. I have this special liking for white color and this is why everything in white attracts me the most.
My Experience:
It is a glossy white colored face wash with red beads in it. The face wash forms too much of creamy lather with just a pea size amount. Hence it last really long. The beads in the face wash dissolves while we lather it. Fragrance too is a good one and last for a while after use.
Ethiglo Face Wash gives a nice glow to skin immediately after using. My skin is dry and I feel a bit stretchy post use. This is the reason why I gave it to my cousin.
My cousin has oily skin and it worked well for her. Her face started appearing clean and even toned. Her acne marks too appeared lighten with continues usage. So I think Ethiglo face wash is perfect for oily to combination skin. Whereas for dry skin, you can use it extreme summer.
That's all I have to say about Ethiglo face wash. Lets summon up to pros and cons:
Pros:
Good smell
Lathers well
Gives instant glow
Evens out skin tone (regular use)
Lighten acne marks (regular use)
Cons:
Contains SLS
Dry skin won't like it much
May not be available easily
Price may be an issue for some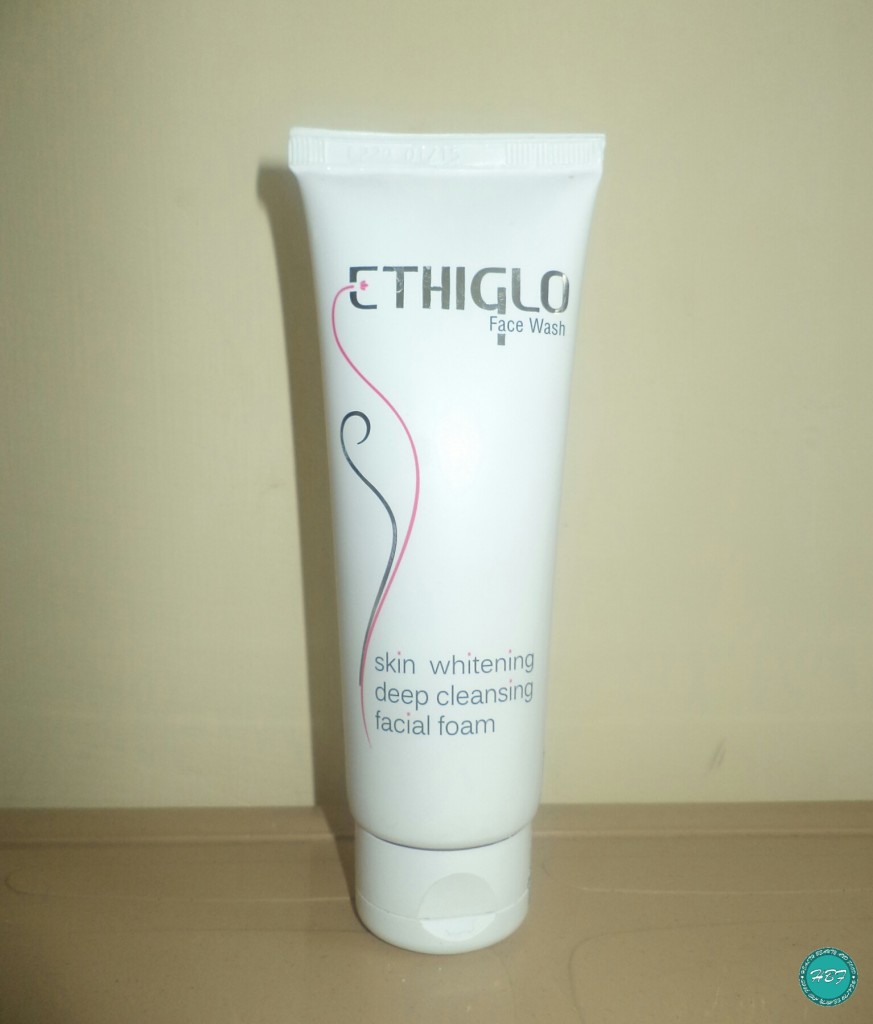 Rating: 4/5
Verdict:
Ethiglo Face Wash is a good face wash which does what it claims. It smells good, lathers well, gives instant glow and lightens marks with prolong use. I would like to recommend it to normal and oily-combination skin. And dry skin people can give it a try in summer.
Have you tried Ethiglo Face Wash? How was your experience with it? Let me know in the comment section below.