A few years back when I begun with my CTM routine, my first CTM kit was from VLCC. I was using VLCC's sandal cleansing milk, Rose Water Toner and Honey Moisturiser. I use to love this combination of products and my skin was super happy with it. Then I got into blogging and started using tons of products. When I received this Eeshha Herbal Sandal Cleansing milk for review purpose, I remembered the VLCC one. It resembles the VLCC Sandal Cleansing milk so much. Even the packing is similar to except for the color.
I love using cleansing milk as my everyday cleanser, especially in winters. Cleansing milks are so hydrating and they cleanse very well. I know many of you don't like the hydrating feel which cleansing milk leave behind, but I'm totally okay with it.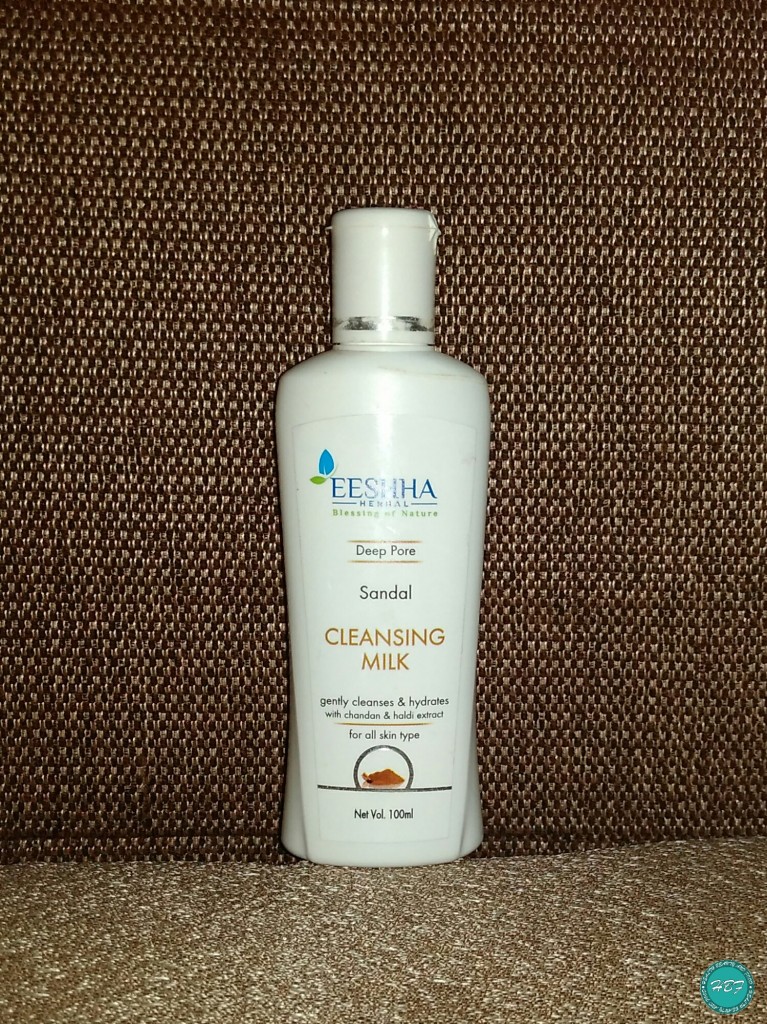 About Eeshha Herbal Sandal Cleansing milk:
Price: 135/- for 100 ml
Shelf life: 36 months
Buy it here on Flipkart or on Eeshha Herbal's Website
Packing: It is packed in a few white cylindrical plastic bottle which has flip-up cap on it. Cap is secure but it is not sturdy. I will break if it fall down.
Description and Ingredients: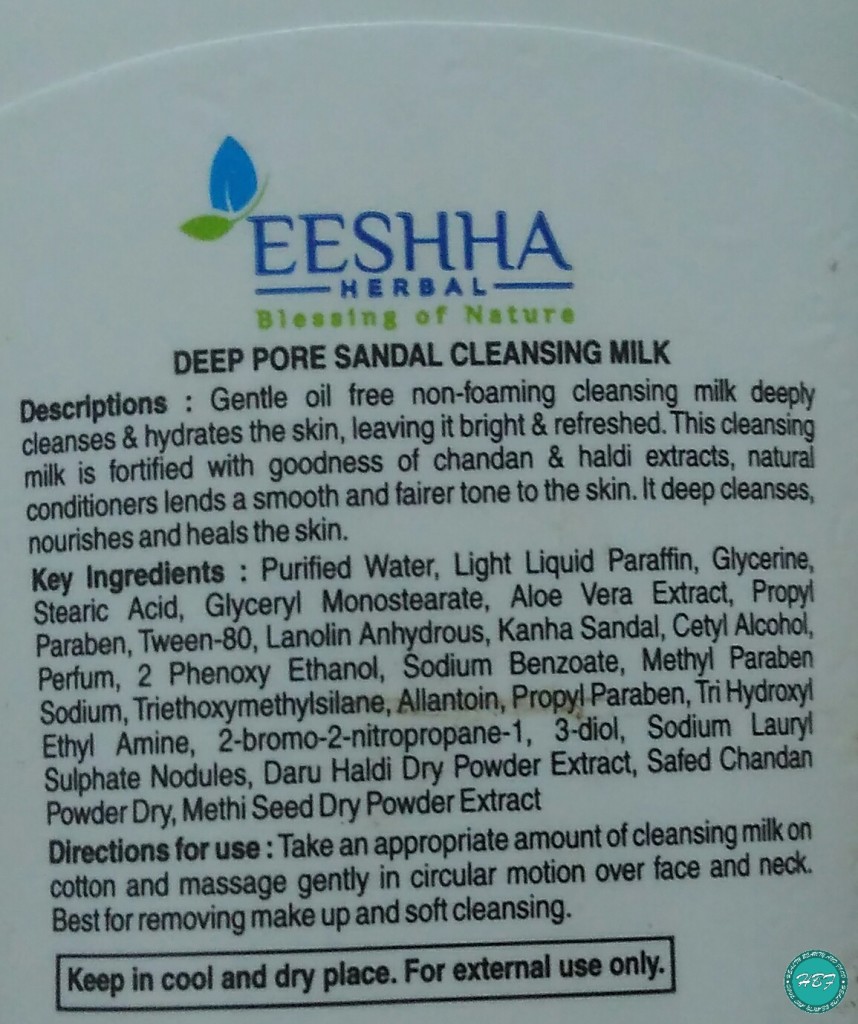 ---
Treat your lips with Eeshha Herbal Mixed Fruit Lip Balm
---
Experience:
Like the VLCC one, this Eeshha Herbal Sandal Cleansing milk is also of thicker consistency. It is a white colored liquid which is easy to spread on face and work with. It has mild fragrance which I think is of sandal. Smell is not bothersome and doesn't last long.
As I have said earlier, this cleansing milk leaves my face clean, along with a hydrating layer after washing. The main job of cleansing milk is to remove make-up and Eeshha Herbal Sandal Cleansing milk does that well. It is able to remove all my kohl, liners, foundation and lipstick well. I don't use any waterproof make-up so can't say anything about that, but it is able to remove my normal make-up.
I mainly use it as my regular cleanser and it is pretty good that way. I haven't experience any breakout using it. Point to be noted, I have a dry skin. I don't think people with oily skin should use cleansing milk as their cleanser but you can use it to remove make-up. For normal to dry skin, it is a good cleanser cum make-up remover.
---
Pair this cleansing milk with Eeshha Herbal Hydrating Cold Cream Review
---
Pros:
Contains Herbal actives
Cleanses skin well
Hydrates skin while cleansing
Remove make-up
Good as a cleanser for normal to dry skin
Smell is not bothersome
Cons:
Cap is not sturdy
Eeshha herbal products are difficult to find in local market
Some may not like the hydrating feel it leaves behind
Rating: 4.5/5
Verdict:
Eeshha Herbal Sandal Cleansing milk is a good cleanser cum make-up remover for normal to dry skin. If you are looking for a hydrating cleanser to use in winter, I recommend this to you.
What you think about Eeshha Herbal Sandal Cleansing Milk? Do you like using cleansing milk as your regular cleansing?
---
Product sent by brand. Review is honest as usual.