Let me tell you all, I have heard a lot of these M.N. Long Lasting lip glosses. Just type the name in Google and you see lots of review blog posts and videos. Ever since I knew about this thing, I wanted to try it. I checked the shade range and Swatches online and finally decided to pick shade no 3 because I wanted a neutral pink lipstick that time.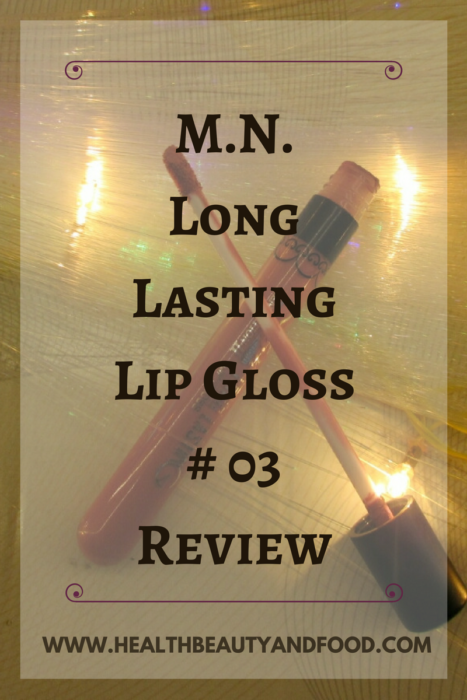 When my package from Born Pretty Store arrived, I was so excited to try this lip gloss. Before wearing it on my lips, I swatched it on my hand and saw a nice pink color. I thought it will look good on me and I applied it. But sadly the color looked so ugly on my face. 🙁 I have never looked that ugly with any other lipstick.
It is not that the shade 3 of M.N. Long Lasting Lip Gloss is not good. It is just that my shade selection went wrong. This particular color looks so good on paler and fairer skintone. For Indians, it totally washes us out.
Coming to the packaging, it comes in long test tube like plastic container with black cover that has doe foot applicator. The applicator is good in my opinion. Packaging is cute and for the price it is really good. Name of the gloss is printed on it and details like shelf life, shade number and quantity is stuck on the top. No ingredient list mentioned anywhere so we have no idea what is there inside.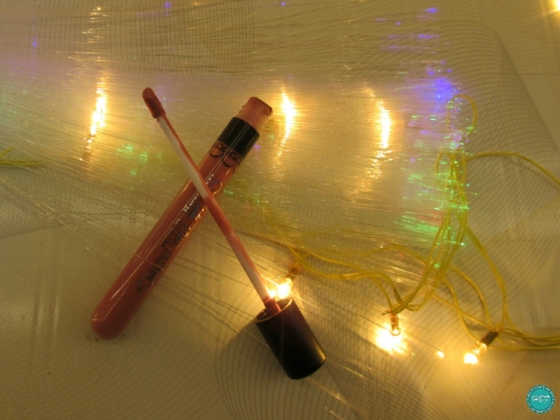 Now coming to the formula, M.N. long lasting lip gloss is a glossy liquid which applies easily on lips. Although the name says gloss but this one settles into a matte finish. Once you apply this, it feels very sticky on the lips. After drying the lip gloss doesn't smudge or budge and stay on the lips until you remove it. This is drying so a good lip balm is must before application.
Removing this lip gloss is a task. Since this is waterproof you need oil/ oil based remover to remove it. With my HipHop lipstick remover pad, it comes off easily. Oh yes, I forgot to mention about the fragrance. This one has typical lip gloss smell which is pleasant and stays for some times after applying.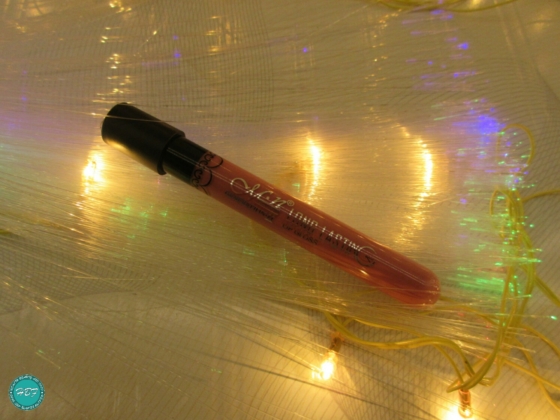 Overall, this is like usual long-lasting liquid which is in trend these days. If you want a budget liquid lipstick, get this one. Make sure you select darker shades of pink, brown or red which suits Indian skintone. M.N. Long Lasting Lip Gloss is available for $1.99 but you can get 10% discount on Born Pretty Store if you use code FATT10.
Born Pretty store is a good site to shop china-made stuffs at cheaper price. They have a variety of stuffs which is so tempting to buy and they provide free shipping too. But sometimes your parcel might get stuck in customs if you order a lot of things together, so order less number of products at a time.
I hope you found this review helpful. For more such review follow HBF on Facebook, Twitter, Google+, Instagram and Pinterest. You can also connect with me on Snapchat and do check out my YouTube Channel and subscribe it if you like my videos.
P.S. Product sent by Born Pretty Store for review.