Scrubbing is an important part of skin care after CTM. I like to scrub my face at least once a week. Scrubbing makes my skin clean, glowing and helps to remove blackheads. I have use many scrub from brands like Garnier, Himalaya, Aryanveda, etc but Everyuth walnut scrub have always been my favourite.
All these scrub which I have used until were in the paste form. But the one about which I'm going to talk today comes in powder form. This is the first time I'm using a powder scrub. Powder scrubs and Face packs are messy and I don't them. This is why I was not very happy to see Vedantika Herbals Skin Polishing Scrub. But then after using it, I just loved this scrub. Want to know why? Read on to know the reason.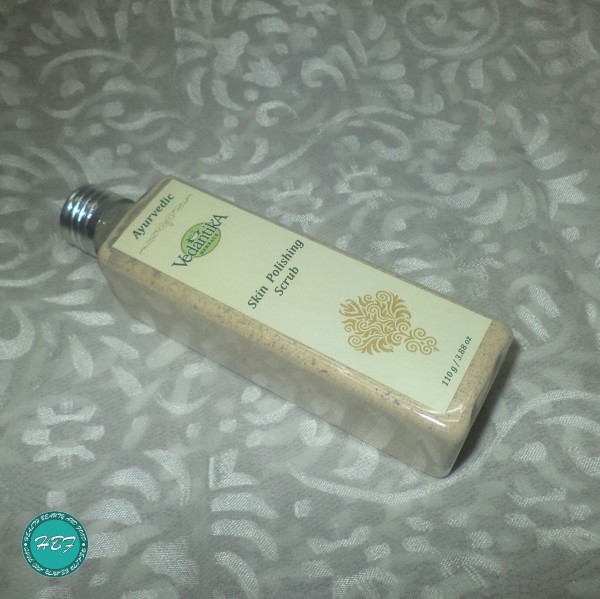 Price: Rs. 185/-
Quantity: 100 grams
Buy it here online and you can find it offline in these stores.
Company's claim, Ingredients and Directions to use: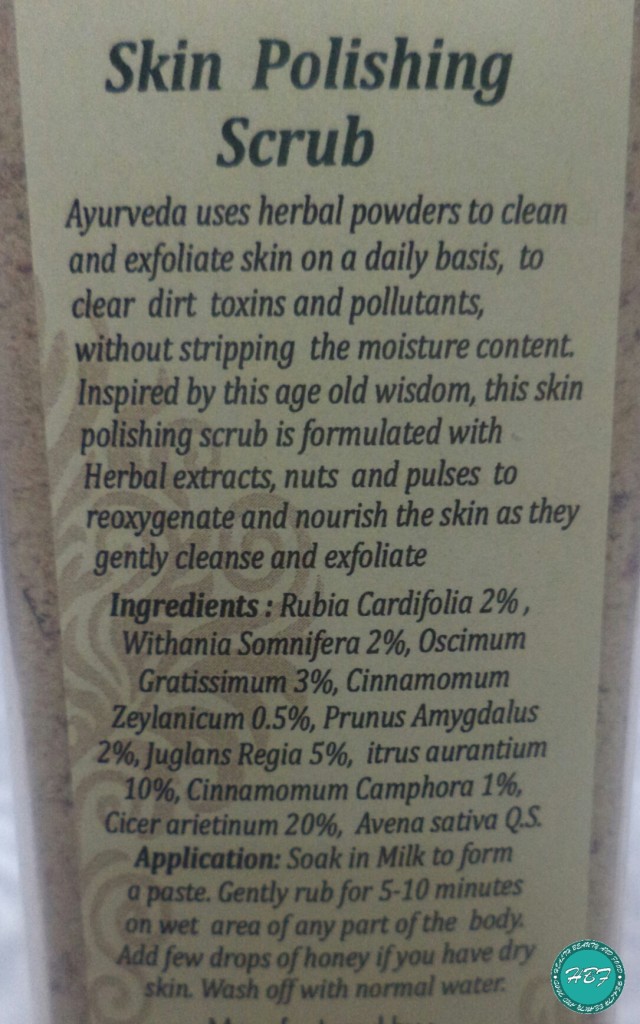 Experience: Vedantika Herbals skin polishing scrub is a scrub in powdered form. It smells like camphor and looks like a light coarse powder (somewhat like oatmeal). You need to add milk to it to form a paste. After adding milk, it becomes a grainy paste which easily spread on the face and body.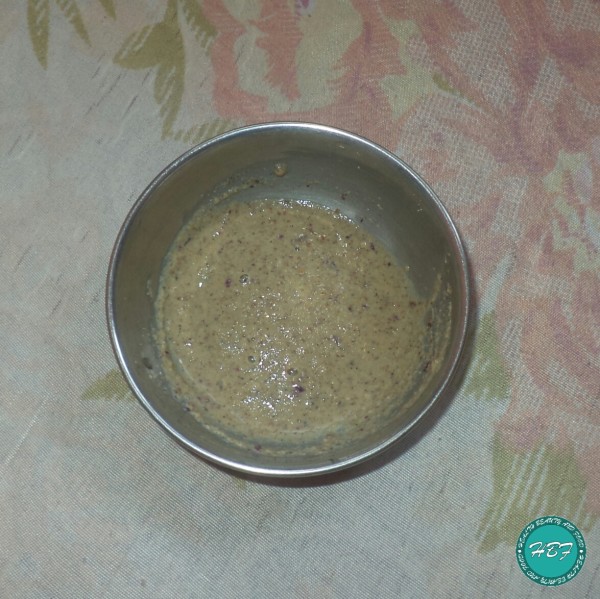 It is a mild scrub which exfoliate the skin well. My skin feels smooth, soft and clean after use. Vedantika Herbals Skin Polishing Scrub imparts a healthy glow to the skin after use. But yes, it is not good for blackheads.
Both men and women can use this scrub and my brother have also used this on their face. Vedantika Herbals Skin Polishing Scrub helped my brother get rid of his face tan.
What I like about Vedantika Herbals Skin Polishing Scrub: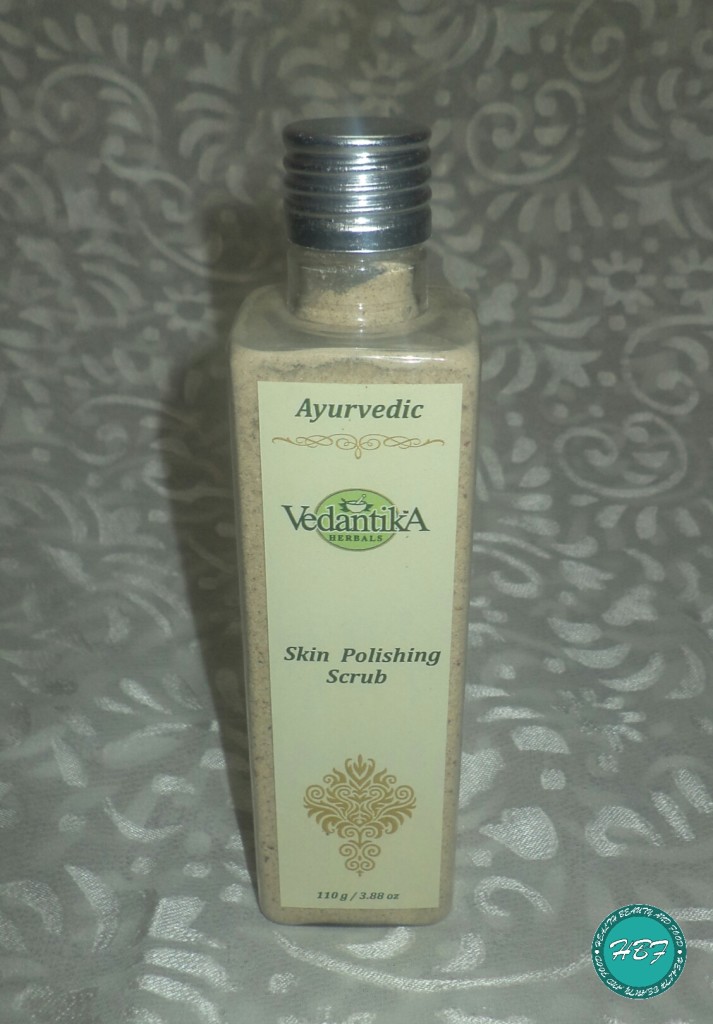 Mild scrub
Can be used on face and body too
Exfoliate well
Imparts glow
Work for both men and women
Leave skin smooth and soft
Removes tan
Good quantity at affordable price
Easily available online
What I like about Vedantika Herbals Skin Polishing Scrub:
Doesn't work on blackheads
Available at selected stores only
Rating: 4.5/5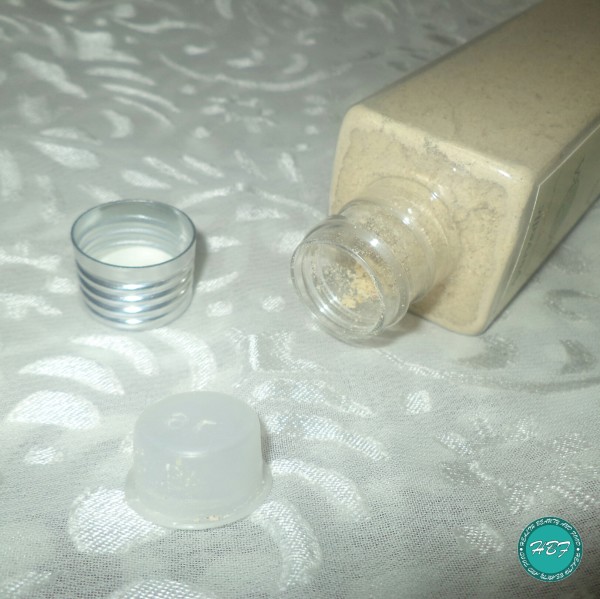 Verdict: Vedantika Herbals Skin Polishing scrub does a good job of exfoliating the skin. It is a unisex scrub which makes skin soft, smooth, clean and glowing. It also helps to remove tan so I highly recommend you to get it this summer.
Have you tried Vedantika Herbals Skin Polishing Scrub? How was your experience with it? Let me know in the comments below.