It has been a long time I posted a product review. I have been busy writing other posts but I have some good make-up and skin care products in line to review. Yeah, I have shopped some make-up stuffs and I'm very excited to review them on this blog.
Today I'm going to talk about a Kajal I tried recently. It is from Soultree whose Apricot Oil and Honey Moisturiser I had reviewed before. Soultree also has a make-up range too named Mohini which consist of coloured kohl and lipsticks. I have tried Soultree Pure Black Kajal from this range. Lets see how it fared for me.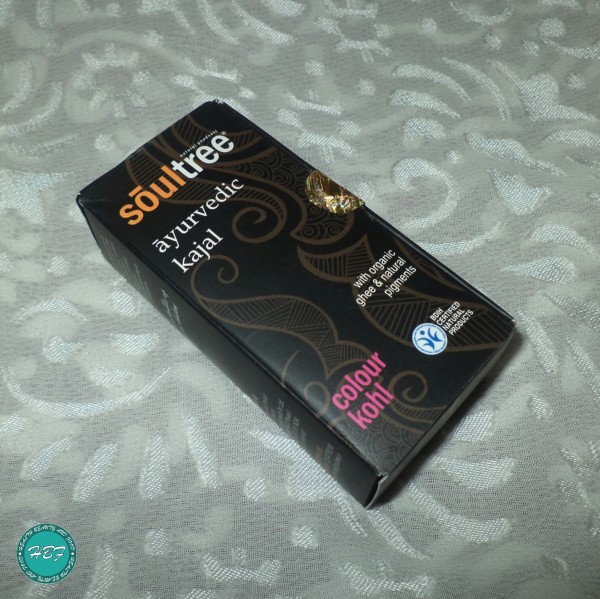 Price: Rs. 350/-
Quantity: 3 grams
Shelf Life: 2 years
Buy here for Rs. 335/-
Ingredients:
About Soultree Pure Black Kajal:
Hand made carbon black collected from vegetable oil lamps combines with organic ghee (clarified butter) natural mineral colours and organic sweet almond oil to make this kohl safe and give it a colour that will highlight your eyes and keep them cool.
Contains No Paraben or Lead
With Organic Ghee
Natural Mineral Colour
100% Natural
Not Animal Tested
Packing: Soultree Pure Black Kajal comes in retractable classy silver bullet which has the brand name printed at the bottom. The cap shuts tight so you can carry it in you purse. Kajal bullet is tightly placed in a black carboard box. The box has all the required details mentioned on it.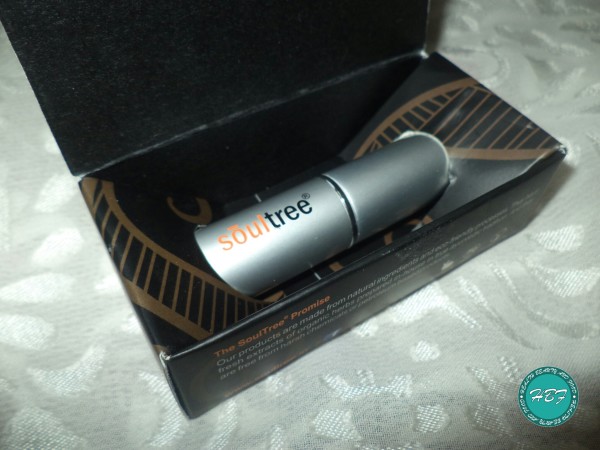 Experience: Kajal is my favourite make-up after lipstick and since this is an ayurvedic kajal, I liked this even more. Soultree Pure Black Kajal smells like camphor and it gives cooling sensation to eyes when I apply it. I somehow don't like that cooling sensation. It makes my eyes watery,
It is an intense black Kajal which is well-pigmented. A single swipe shows up good color (you can see that in swatches). The Kajal is not at all smudge-proof and it smudges very easily. Staying power too isn't good. It start to fade within 2 hours of application on my waterline. It is not waterproof either.
Removing this Kohl is not difficult. Soultree Pure Black Kajal easily comes off with my Himalaya Baby wipes and even with Eeshha Herbal Cleansing milk.
Overall, it is an okay kind-of Kajal which I'll recommend to people who are looking for an all natural Kajal. For others, there are many budget-friendly, good kohls are available in the market, like the Maybelline Colossal Kohl.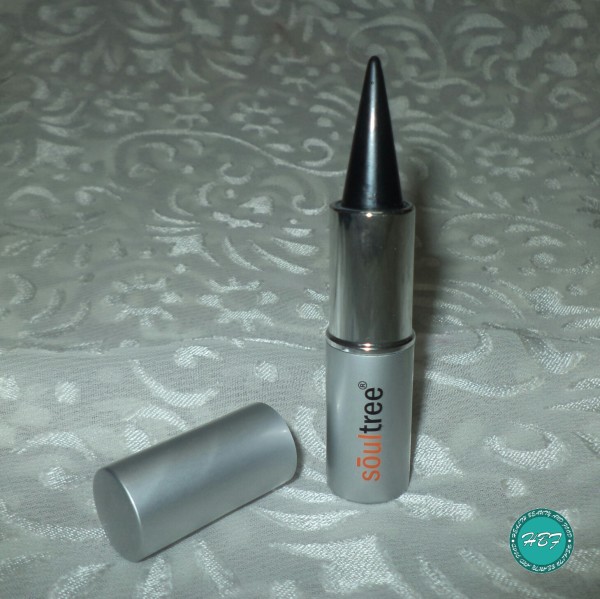 The good points about Soultree Pure Black Kajal:
All Natural and cruelty free
Contains ingredients which doesn't harm eyes
Intense Black kohl
Well-pigmented
Easily available online
The not-so-good points about Soultree Pure Black Kajal:
Smudges easily
Poor Staying Power
Gives cooling sensation which may be uncomfortable for some
A bit expensive, but its ayurvedic
HBF Rating: 3/5
Verdict: Soultree Pure Black Kajal is an intense black ayurvedic Kohl which is cruelty free. It is neither smudge-proof nor water-proof and even the lasting power is poor. If you are looking for an all-natural Kajal jet black kajal and don't mind the staying power and price then buy it. Or else, it is better to skip it.
PR Sample. Honest Review.