Winters almost ended here in Mumbai. The climate is getting hot during daytime and I'm really not liking this. No matter what the season is, you definitely need a good moisturiser in your daily skincare routine.
Today I'm going to talk about Soultree Apricot Oil & Honey Moisturizer which is apt for dry skin. It can be used on both face and body by both men and women. Well, any moisturiser can be used by men except for the tinted ones. Anyway, let's get into the details about this moisturizer.
Soultree Apricot Oil & Honey Moisturizer Review: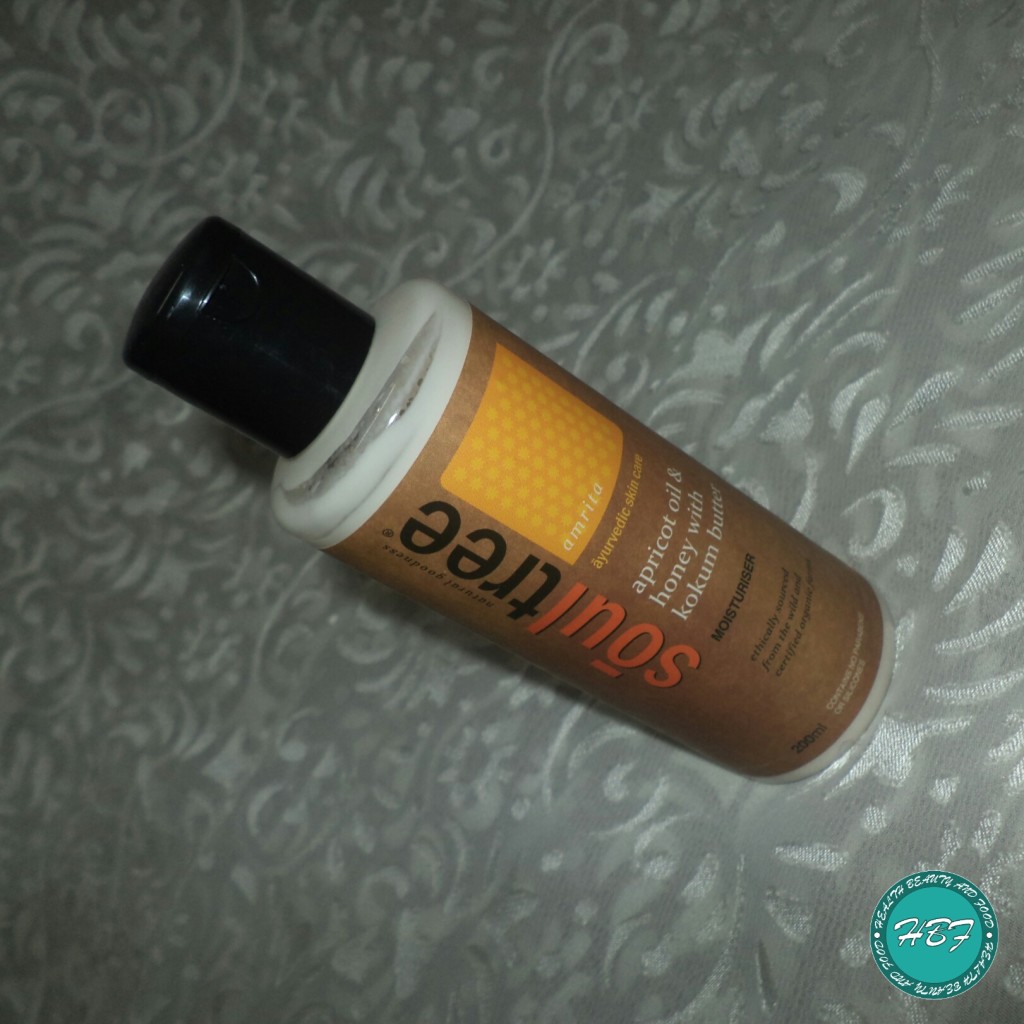 Price: Rs. 350/-
Quantity: 200 ml
Shelf Life: 30 months
Buy Soultree  Apricot Oil & Honey Moisturizer now from Snapdeal or Shopclues without any shipping charges.
What Soultree says about it: This fragrant, non-greasy skin care potion is a blend of vitamin-rich oil cold pressed from ripe Himalayan Apricots, organically cultivated āyurvedic herbs, and wild honey from the Sirumalai forests of South India. It is further infused with Kokum butter, known for its hydrating and regenerating properties to keep your skin naturally moisturised, supple and smooth.
Also read: The Body Shop Satsuma body butter review
Ingredients: Aqua, Aloe Barbadensis (Aloe Vera)*, Coco-Caprylate/Caprate, Prunus Armeniaca (Apricot) Oil, Helianthus Annus* (Sunflower) Oil, Glycerin, Glyceryl Stearate Se, Garcinia Indica (Kokum) Butter, Cetearyl Alcohol, Mel* (Honey), Sodium Benzoate, Potassium Sorbate, Rubia Cordifolia* (Manjishtha), Tocopherol (Natural Vitamin E), Parfum**, Sodium Stearoyl Glutamate, Xanthan Gum, Lactic Acid, Limonene**, Linalool**, Geraniol** *From Certified Organic Farms **From Natural Essential Oils Conserved with Sodium Benzoate & Potassium Sorbate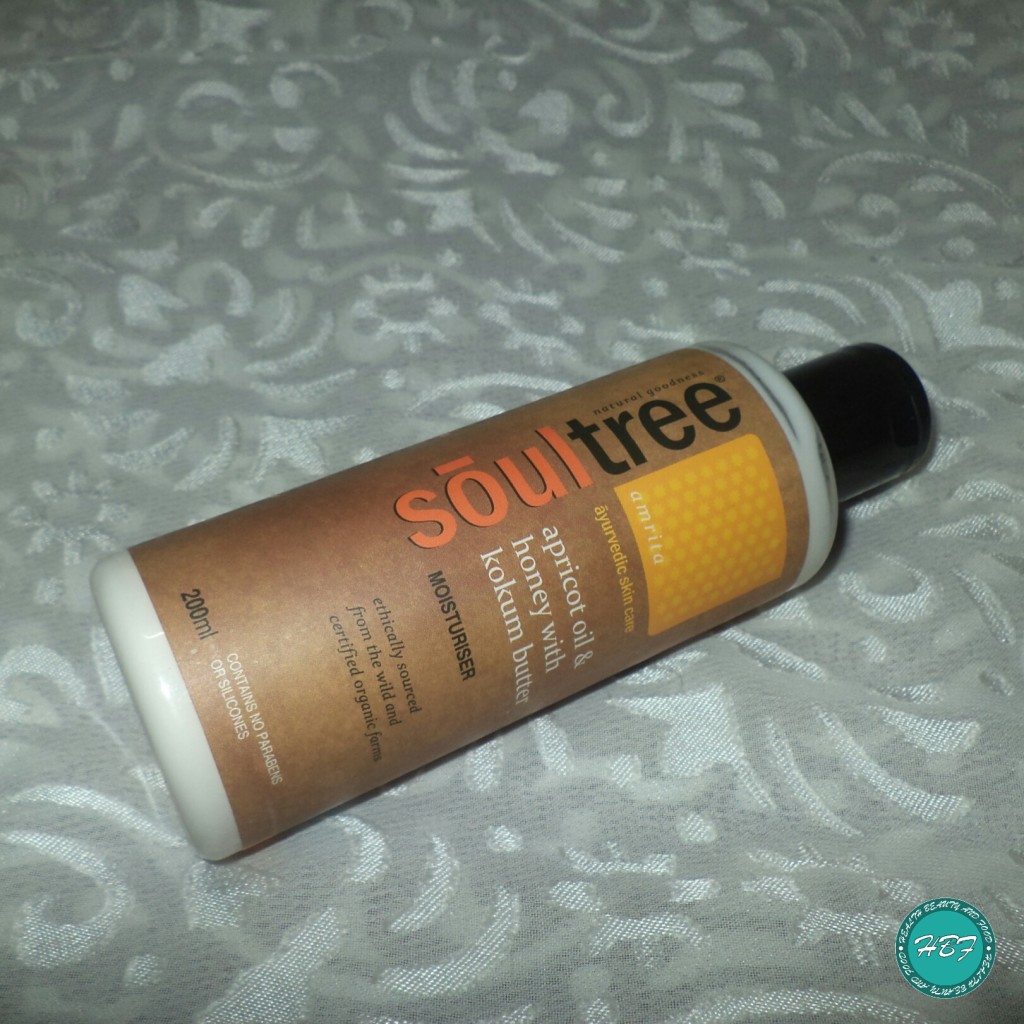 Packing: It come in a cylindrical transparent plastic bottle with black flip-up cap. A brown sticker with all the details is stuck on the bottle. Bottle is a little large and may feel bulky to carry in your handbag.
Experience: Soultree Apricot Oil & Honey Moisturizer smells like apricot when it is in the bottle but its smell changes when I take it in my palm and apply it. It then smell somewhat herbal. The smell is very mild and vanish after application. But it is not that good. I like my moisturizer to have mild, pleasing smell and I wish that this too had smelled more like apricot.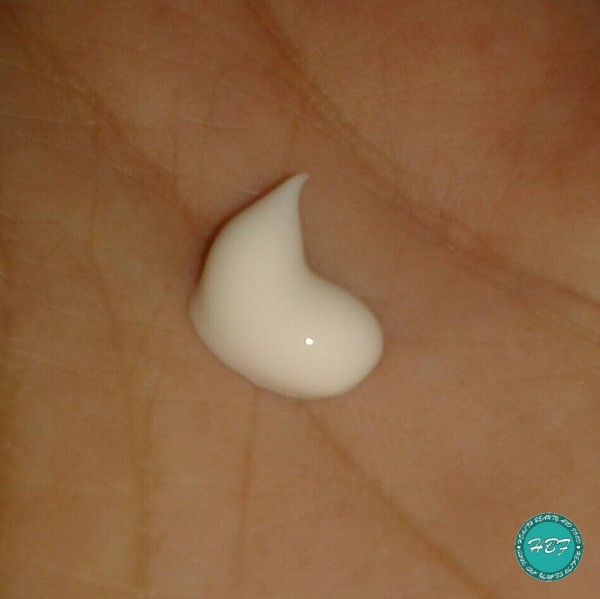 The Apricot Oil & Honey Moisturizer is of light peach in color and you need very little of it to cover your face and neck. It gets absorbed easily into the skin without with rubbing. Soultree Apricot Oil & Honey Moisturizer moisturise my skin well and keep it moisturised for 5 – 6 hours. Since my skin is dry and it was winter, I needed reapplication. But I guess it will last full day during summers.
Also, I feel this moisturizer is a little on the heavier side and oily skin beauties might find it greasy. This is why the company says it is not for oily skin. Soultree Apricot Oil & Honey Moisturizer and be used on both body and face so I even use it as a body lotion. My body skin is not very dry so I don't need to reapply it. But I think people with extremely dry skin might need reapplication.
You may also like: Garnier Pure Active Apricot Scrub Review
What I like about Soultree Apricot Oil & Honey Moisturizer:
Organic
Need very less amount
Moisturise well
Lasts for 5 – 6 hours (in winters on dry skin)
Good for dry skin
Work for both face and body
What I dislike about Soultree Apricot Oil & Honey Moisturizer:
Availability might be an issue
May feel bulky to carry around
Oily skin might feel greasy in summer
Rating: 4/5
Verdict: Soultree Apricot Oil & Honey Moisturizer is a perfect moisturiser for dry skin. It is organic, it moisturises well and work for both body and face. I recommend this to people with normal to dry skin who are looking for an all natural moisturizer with good moisturising power.
Have you tried Soultree Apricot Oil & Honey Moisturizer? How was your experience with it?
P.S. Buying links are affiliate links. If you buy using those links, I'll earn some bucks which will help me make this website better.
PR Sample. Honest Review.