This is a guest post contributed by Simran Johal. If you want to write for Health, Beauty and Food, please visit our guest posting page.
Do you love citric foods? Do you drool over the aroma of oranges? If you have an appetite for citric flavors, then you can even lick this body butter (lamest joke ever…). This is what Satsuma range is all about. So coming to review, if you love oranges this body butter is perfect for you.
Price: Rs. 1095
Quantity: 200 ml
What body shop says about it:

This rich and creamy Body Butter is a feast for the skin. It melts straight in to leave skin feeling soft and smooth. It contains Community Fair Trade Shea butter and smells of fresh Satsuma. 24-hour hydration Great for normal to dry skin Fresh Satsuma scent.
Packing: The body butter comes in a tub packaging in orange color, that's really attractive. But somehow I don't find tub packaging hygienic as it you have to dip fingers every time into it to scoop out the product as a result sometimes hair and some tiny particles get into it.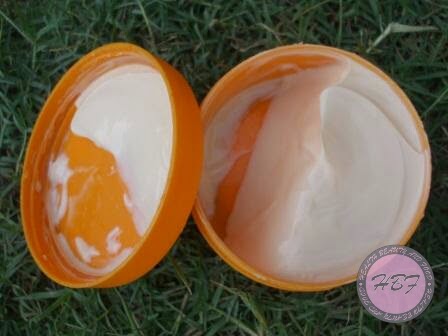 My experience with Satsuma body butter:
This is exactly a feast for your skin. It feels so soft and supple after applying . The body butter does not feel heavy on the skin and the consistency is neither too runny nor too thick. Though I am not fully satisfied with the staying power claim of the body shop. It moisturizes skin for 5-6 hours that is pretty good but not for 24 hours.
The Satsuma scent is great and it stays for a long time with the body butter and you feel so fresh for the whole day. As I have dry skin it works great for me, nourishing my skin completely. A small amount of product goes a long way and worth all of your money.
What I like about Satsuma body butter:
It's citric scent
Makes skin soft and supple
Staying time is good
Very nice consistency
Works great for all skin types
What I dislike about Satsuma body butter:
I don't like its packaging otherwise it's a perfect product for daily use
Rating: 4.5/5
Verdict: I will buy again from this range, just loving it.
---
About Simran Johal: 
Simran is  a 23 years old blogger who owns and edit beauty and health blog LEAVEPILLOW.  She is a makeup enthusiast and is very passionate about health.