Mehendi is something we Indian women love. I remember my childhood days when I use to cry for applying henna a night before Eid. My school never use to permit us for that. And then during vacations I use to put mehendi all over my hands and roam in house. Good old childhood memories! While growing up, my love for henna lessened. Now you will rarely see my hands decorated with mehendi. I just hate to sit until the henna dries. But sometimes I do make my mind to put on henna. Whenever I'm in mood to apply, I make it a point go for a good design. And that's what is post all about, some of My Favourite Mehendi designs.
If you ask about a particular style of Mehendi design I like, my answer would be Arabic Mehendi Design. Well that's the only type I can apply. And let me confess, I'm not really good at it. My cousin is pretty good and she is the one I reach to whenever I want to put on some henna. Have a look at some of the Arabic Mehendi designs I picked:
This particular one is pretty simple and yet covers up your full palm giving a well decorated-hands.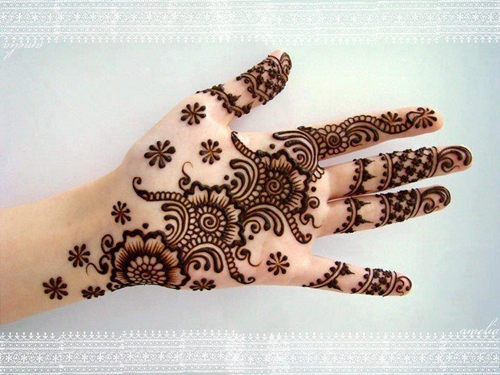 I'm more into simple yet stylish type of design and this one fits the criteria perfectly: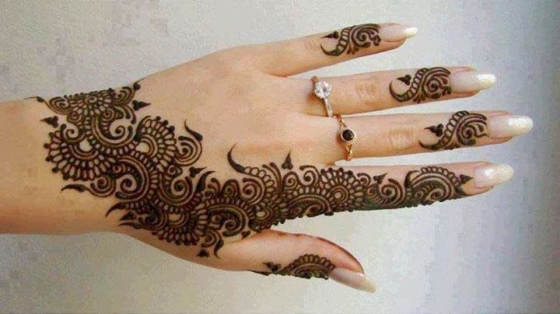 And then for some special occasions or weddings this type of designs is what I like: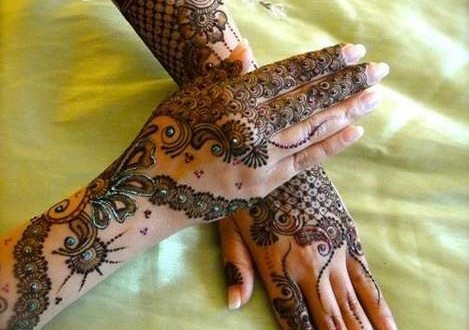 Apart from this I also like the Dubai Mehendi designs which is trending in India. It has all the roses created in an artistic way. We in India mix this design with our Indian design giving birth to something like this: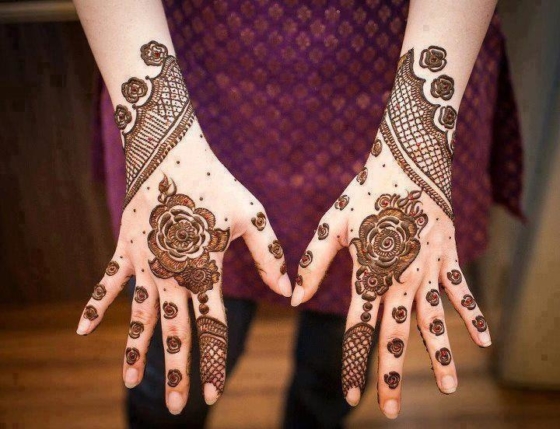 So, these were some of my favourite mehendi designs. If you like Mehendi, you might be interested in checking out Ethicno. As the name suggests, Ethicno is dedicated to Indian designs. They have a good collection of mehendi designs. If you are looking for some fresh designs, this place is for you.
That's it for today. Let me know how you liked the designs I shared and whether you are enjoying new type of posts on the blog or not.