Applying Nail Polish is a difficult task, especially for beginners. When it comes to manicure, I'm still a novice. I rarely apply nail lacquer and whenever I do, I end up painting sides of my nails. Getting rid of those stains was a difficult task for me until Hiphop Nail Polish Corrector Pen came in.
You might have seen such a thing on Ebay or Amazon from some China brands. Now we have this from our very own Hiphop Skin Care. Hiphop has recently launched this pen along with some other products. You can see all those products here.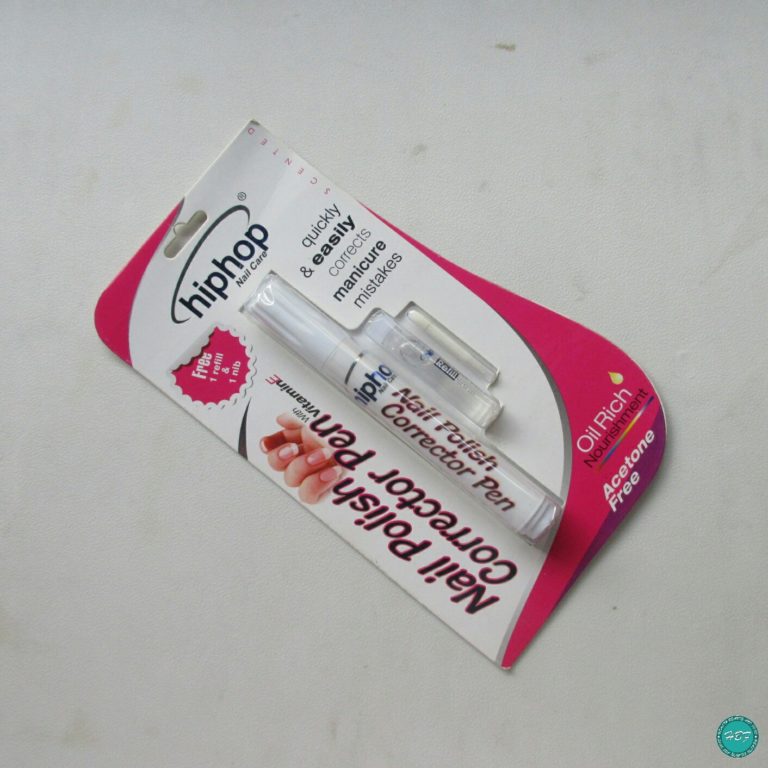 About Hiphop Nail Polish Corrector Pen:
Price: Rs. 169/-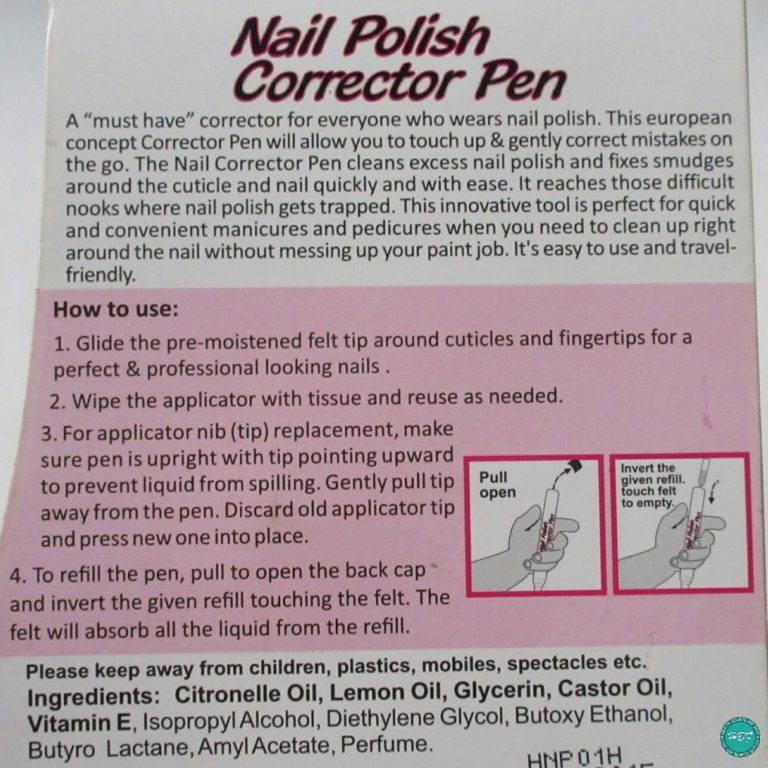 ---
Also read: Hiphop Skin Care Instant Lipstick Remover Pads Review
---
My Experience:
Have you ever used Whitener pen? This one reminds me of a whitener pen. Packaging is similar too. This remover is in the pen form which has a slanted foam tip. The slanted tip makes it easy to reach the nail color between the nails and the skin. Hiphop Nail Polish Corrector Pen is good in terms of quality. Pen is sturdy and the cap shuts tight so you don't have to worry about the drying and evaporation thing.
Using this pen is quite easy. Apply nail polish as usual and then if you see any color on the skin around your nails, take this pen and clean them.  The tip is pre-moistened so don't need to do anything. Use it as it is. We need to clean the tip after use as the nail color sticks on the tip. Cleaning is easy, just use a tissue.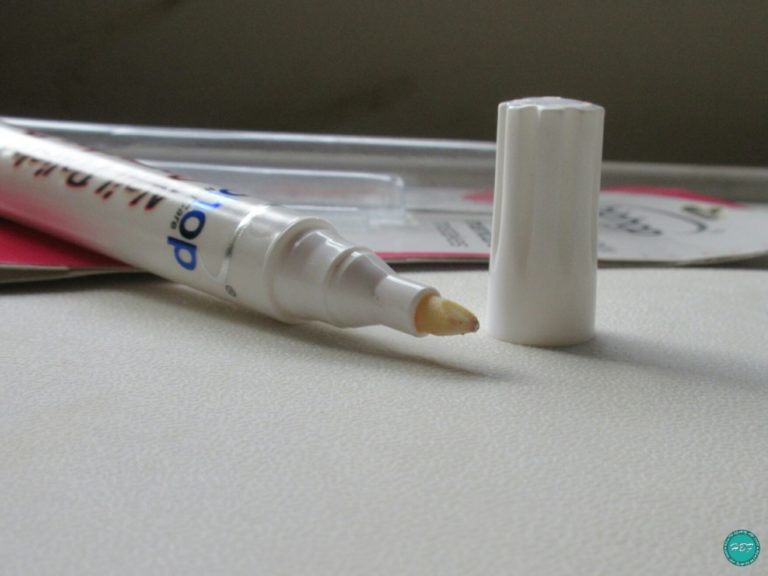 The pen does a good job of cleaning all the lacquer like Hiphop's Nail Polish Remover Wipes. It even smells same like the wipes. Hiphop Nail Polish Corrector Pen is a useful product, something which every manicure novice will need. It is a must-have for women like me struggle to get perfect manicure.
Hiphop products are easily available online. They sell on Amazon and they have listed their outlets on their website. Check it out here.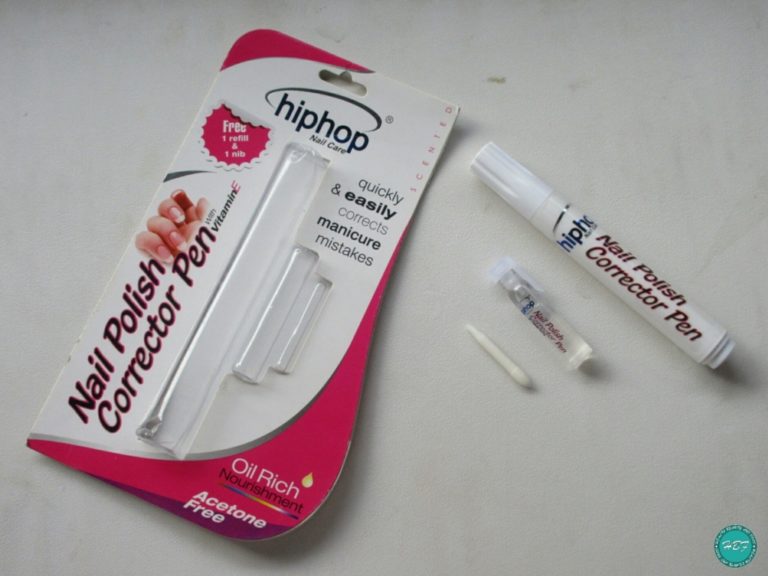 ---
You may also like: Hiphop Skin Care Deep Cleansing Nose Pack review
---
Pros:
Useful product
Reasonably priced
Travel friendly
Easy to use
Efficient in removing nail polish
Gives a perfect manicure
Easy availability
Cons:
Well, I can't think of any
Rating: For me its a 5/5 product
Verdict:
Hiphop Nail Polish Corrector Pen is first of its kind product available in Indian market. It is inexpensive and does its job well. If you make manicure mistakes you definitely need this.
So that was my views about this nail polish corrector pen. Let me know what you think about it and whether you have tried it or not.