If you guys are regular to my blog, you must have seen some Hiphop Skincare product reviews. I tried 5 of their products and except their Nose Pack, I like all the products. Today I'll review their wax strips. Hiphop Skin Care Wax Strips are easy-to-use, hassle-free option of removing hairs. Lets learn about it in detail.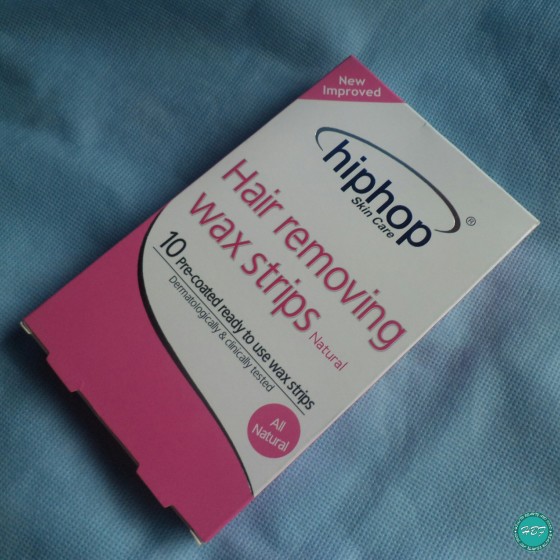 About Hiphop Skin Care Wax Strips:
Price: Rs. 75/- for 5 x 2 strips
Buy it here
Packing: Hiphop Skin Care Wax Strips comes in a white and pink cardboard box. It contains 5 double wax strips which needs to be pulled apart to use. The pack also has 2 after depil towelette.
My Experience:
I first experience with ready to use wax strips was not good. I tried the veet one and messed with it completely. All the wax stayed on my skin and no hairs removed. 🙁 That was the first time I tried to wax myself and this is why I tried ready-to-use wax strips. Since then I never waxed myself. I always use to visit parlours for waxing until I bought and Epilator.
But when I received these Hiphop Skin Care Wax Strips, I anyhow had to test it. After reading all the instructions carefully, I tried the strips and voila, it worked!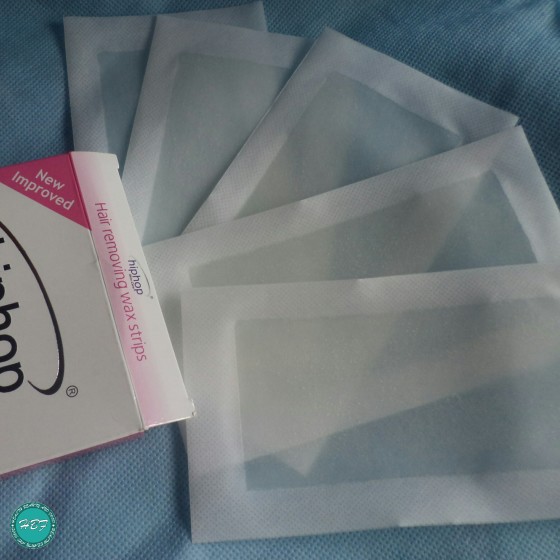 Hiphop Skin Care Wax Strips removes all the hairs in one go and one strip can be used 2 – 3 times until the stickiness is there. About the pain all I can say is it pains like the hot wax. But yes you are saved from the hot wax burns, so it is definitely better. After depil towelette too is good. It cleans away all the wax residue and leaves skin clean and soft. I wish the pack had more after depil towelettes as 2 are not enough.
Overall Hiphop Skin Care Wax Strips is a good option for people who knows how to wax. It will save your parlour visits.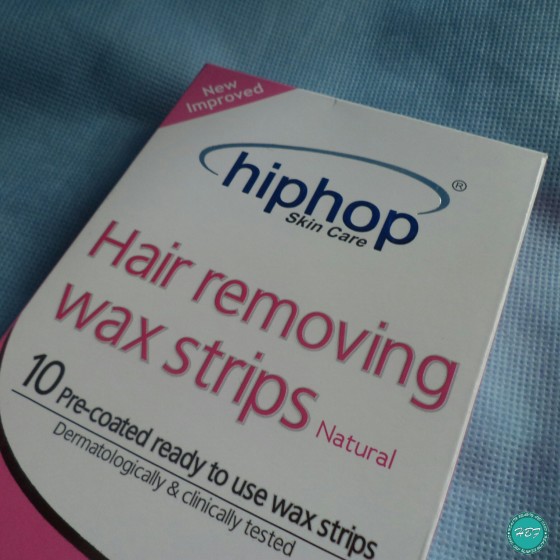 Pros:
Removes hair well
One strip can be used mulitple times
After depil towelette works well
Price is cheap
Cons:
Only 2 after depil towelette
Hiphop products are not widely available in market
Rating: 4.5/5
Verdict:
Hiphop Skin Care Wax Strips are good alternative to hot wax. No hassle of heating wax and no need to visit parlours. You can wax in the comfort of your house. I recommend this to people who knows how to wax. First time users will need some practising.
Also check out review of Hiphop Nail polish remover wipes and Hiphop Lipstick remover Pads.
Don't forget to participate in current giveaway.
PR sample. Honest review.