As it is Diwali I wanted to share a sweet dish's recipe to greet you all. What is better than an instant, no-cook recipe which you can prepare in few minutes!
Yes, this coconut laddoo is really easy to make and will not take more than 15 minutes. All you need is milk powder and desiccated coconut powder at home and rest everything may be there in your kitchen.
I had brought milk powder to try homemade condensed milk and wanted to make a sweet dish using it. But then I found this simple recipe of Instant coconut laddoos on web and could not wait to give it a try. I quickly went to market and got some coconut powder and made this instant, no-cook recipe. And the result was just yum…!
Now let me give you the recipe so that you all can make it and enjoy.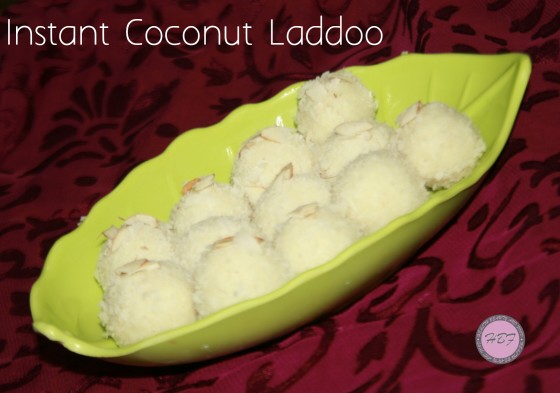 Instant Coconut Laddoo recipe:
Recipe Source: Simply Delicious
Makes: 8 – 10 laddoos
Ingredients:
Milk Powder – 1/2 cup
Desiccated Coconut Powder – 1/2 cup + for rolling
Granulated Sugar – 1/4 cup + 2 tablespoons
Green Cardamom: 3 – 4
Milk (warm) – 1 – 2 tablespoons
Almonds slices (or any other nuts of your choice) – For Garnishing
Also see: Rawa Laddu recipe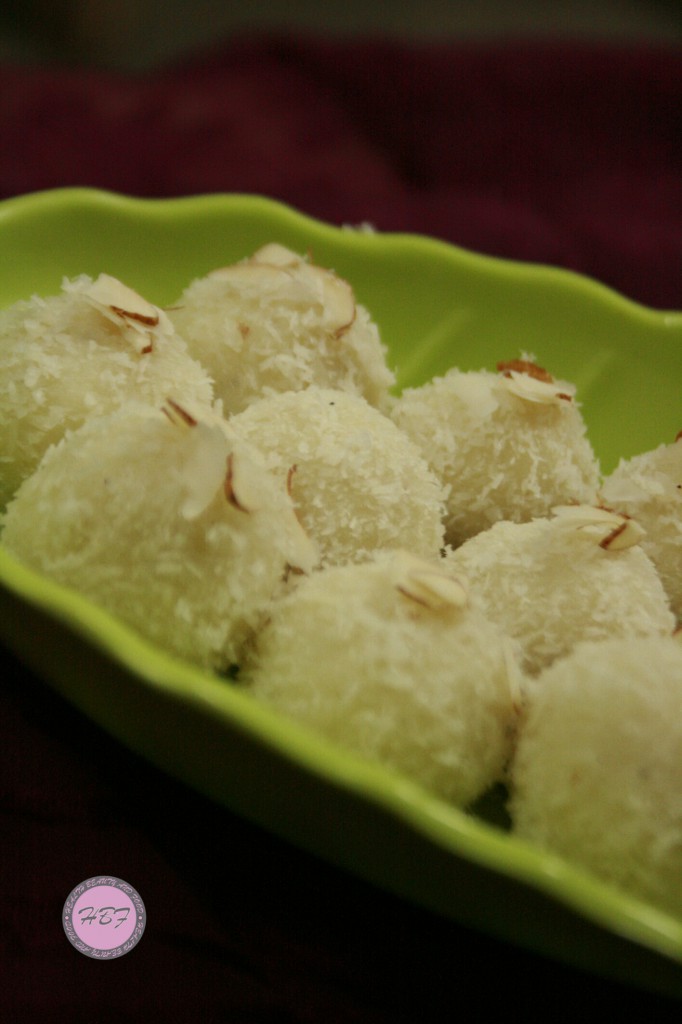 Method:
Powder sugar and green cardamom together.
Take some desiccated coconut powder in a plate and keep it aside.
Take milk powder and desiccated coconut powder in a bowl and add sugar-cardamom mixture to it. Give it a nice stir.
Now add milk little by little and mix it to form a dough.
Knead it a little. It will be a sticky dough so it you want you can grease your hand with oil or ghee and then knead it.
Now make small balls with the dough and roll it in desiccated coconut powder.
Garnish with nuts and serve.
You may also like: Besan ke laddu 
Notes:
Consume these Instant coconut laddoos within 24 hours of making it.
You can store these laddoos in an air-tight container and refrigerate it to increase its shelf life.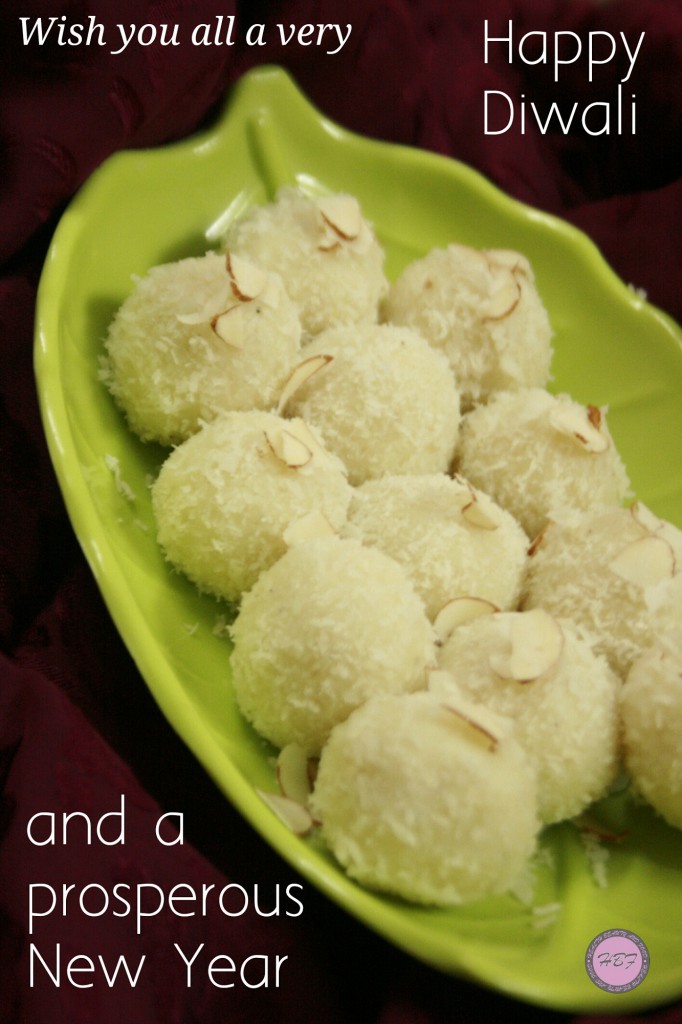 I hope you likes this instant, no-cook recipe. Do try this and give me your feedback in the comments below. I love to read them.