Hi guys,
Hope you are enjoying this festive season. I have been really busy in the past few days so couldn't share any festive posts. But then I realised I still haven't shared my coconut laddoo with milkmaid recipe and I thought let's post it now. I know I'm very little late to post diwali special recipe but since it is a quick and easy-to-make sweet dish, I think this is perfect to share on last minute (for procrastinators like me 😉 ).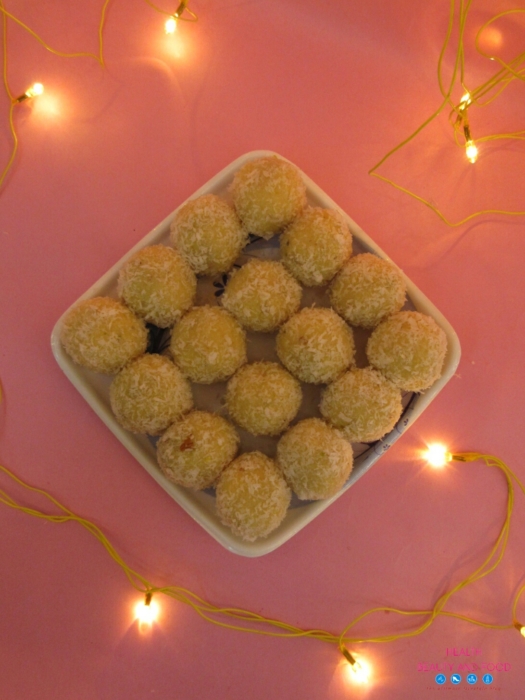 Coconut Laddoo with Milkmaid recipe
Makes 14 – 16 small laddoo
Ingredients:
Desiccated Coconut grated – 1.5 cups tightly packed + for rolling the laddoo
Milkmaid – 1/2 tin or 3/4 cup
Cardamom powder – 1/2 teaspoon
Nuts and dry fruits chopped – as you desire
Method:
Step 1: In a non-stick pan, mix milkmaid and desiccated coconut and heat it. Add cardamom powder and mix. Cook this mixture until it starts thickening. Stir occasionally.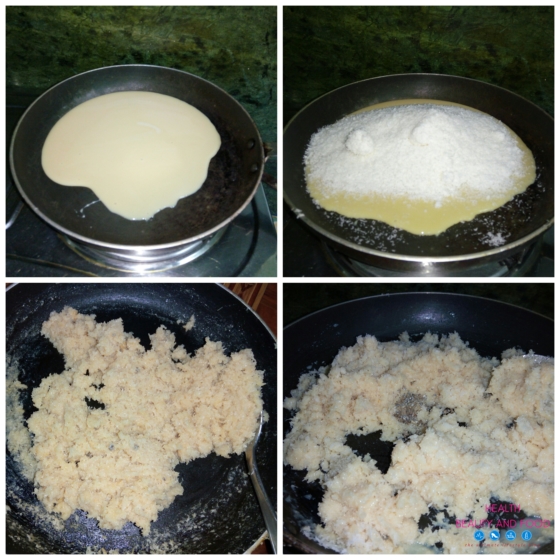 Step 2: Once the mixture begins to thicken, keep stirring it regularly. Cook until the mixture begins to leave the side of the pan and fat is released.
Step 3: Add in chopped nuts and dry fruits of your choice, mix and let it cool.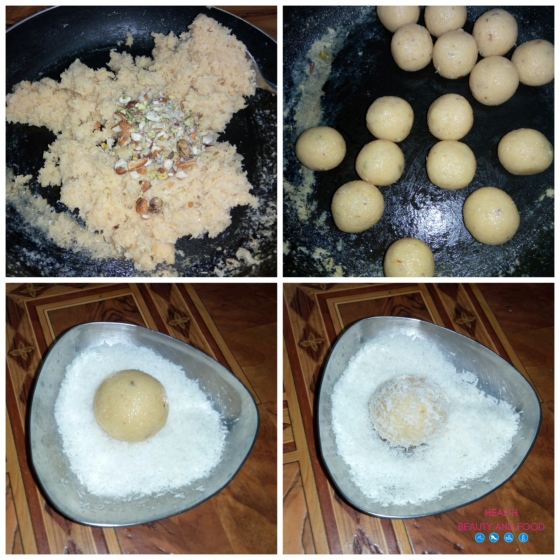 Step 4: Once the mixture is cool enough to handle, make small laddoo of it. Roll the laddoo in desiccated coconut and plate it.
Coconut Laddoo with Milkmaid is an easy and quick sweet dish which can be made at any occasion even when you don't have enough time. You don't have milkmaid, you can try making coconut laddoo with milk powder.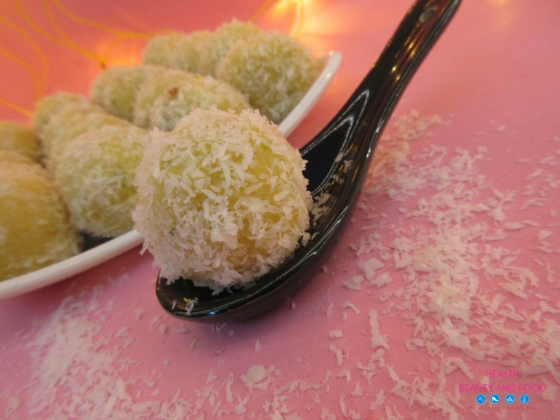 I have also shared besan laddu and rawa laddu recipe on the blog so do check out.
I hope you liked this last minute recipe post. If you do, please share it with your friends and family. Do connect with me on Facebook, Twitter, and Instagram.
Lastly, wish you all a very Happy and Safe Diwali. Have fun and take care!