If you are a sweet corn lover like me then you must be enjoying them in rains. What else is better than hot roasted corn cobs in this cold rainy weather? What a lovely aroma that comes when a corn is roasted on a barbecue!
Even boiled sweet corns taste good. I like it plain also but I often make buttered corn or schezwan corn with it. It is simple to make and can be a good snack option in rains.
I often bring sweet corn, separate the kernels and freeze it. It becomes handy when we feel like having some snacks. All you need to do is just microwave it with for a few minutes adding some water.
Also see: Corn Pattice recipe
Now let us come to the buttered corn recipe. Also known as corn in cup/ cup corn.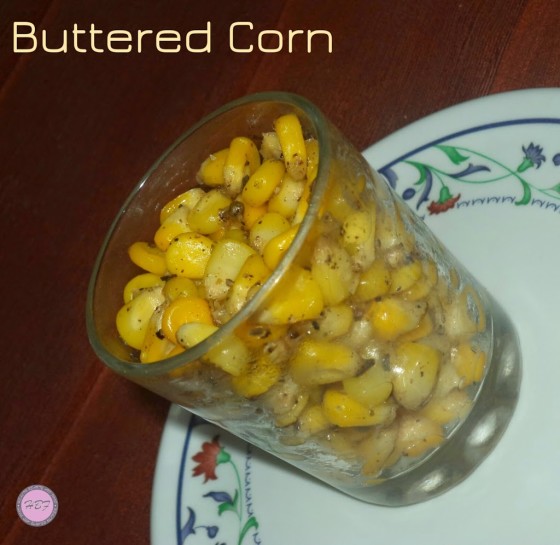 Ingredients:
Sweet Corn kernels (boiled) – 1 and 1/2 cups
Butter – 1/2 tsp
Salt – to taste
Pepper -1/4 tsp
Oregano – 1/4 tsp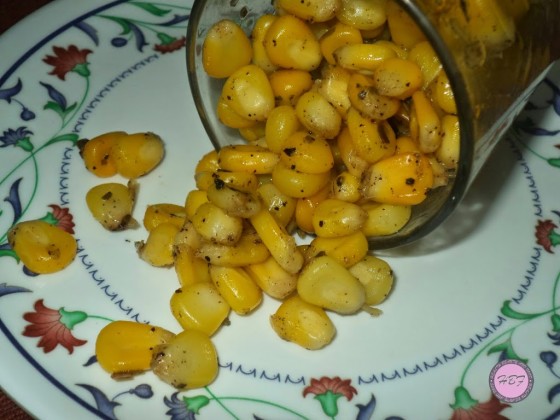 Method:
Heat a vessel and melt butter in it.
Add corn, salt, pepper and oregano and mix well.
Turn off the flame and serve hot.
You may also like: Cheese Sticks (Simple snack recipe)
Notes:
You can make this in microwave too.
Add butter as per your taste.
You can even add lemon juice to it. It will taste good.
I skip oregano when I add lemon juice.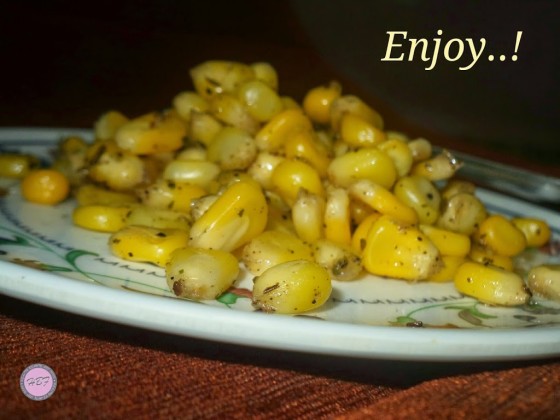 Do try this Buttered corn recipe and let me know how it turn out.
For more such recipes follow Health, Beauty and Food on Facebook, Twitter, Google+, Instagram and Pinterest.