You all are aware with love for sweet corns. Recently, I had some frozen corn kernels at home and I wanted to try something different with it. Then I came across this Corn Nuggets recipe on one of my favourite food blogs YummyTummy. I just love its recipes, so simple and easy to understand!
The original Corn Nuggets recipe had only black pepper in the name of spice but I added garlic and green chilli to the recipe. If you wish you can skip them.
I have also shared Corn Pattice recipe on this blog, so check it out here if you haven't.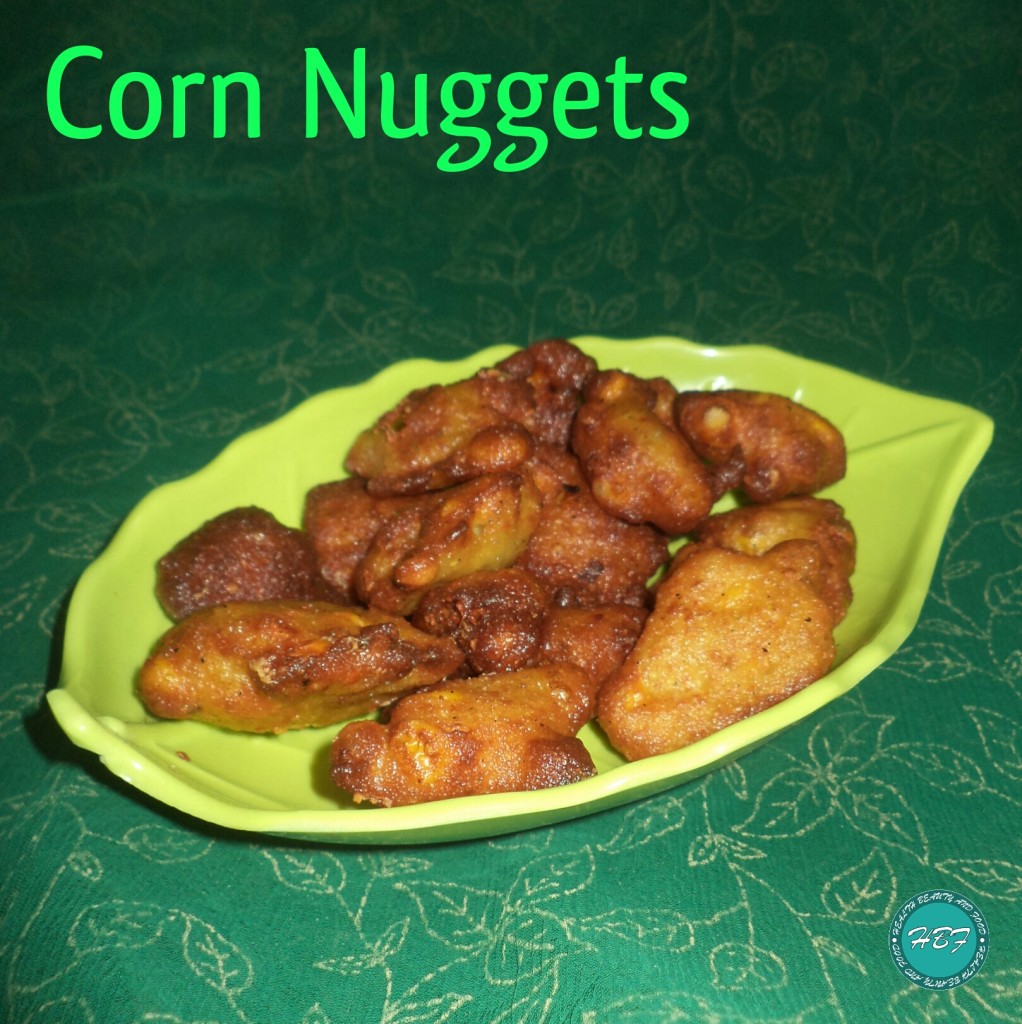 Corn Nuggets Recipe
Reference: YummyTummy
Ingredients:
Corn kernels – 2 cups
Garlic – 4 -5 fat cloves
Green chillies – 5 – 6
Salt – to taste
Pepper – 1/2 teaspoon
All purpose flour – 1 cup
Milk – 3/4 – 1 cup
Cheese – as per your wish
Oil – for deep frying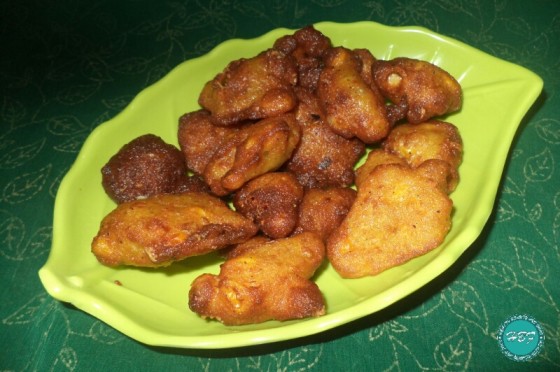 Method:
Mix flour and baking powder and keep aside.
Blend half of the corn kernels with green chillies and garlic.
Remove the corn paste in a bowl and add milk, salt and pepper to it. Mix well.
Now add flour + baking powder to the mixture and mix well leaving no lumps of flour. (Add more milk if required)
Add grated cheese and mix well.
Heat oil in a kadai and fry the nuggets till golden brown.
Serve hot with a spicy sauce.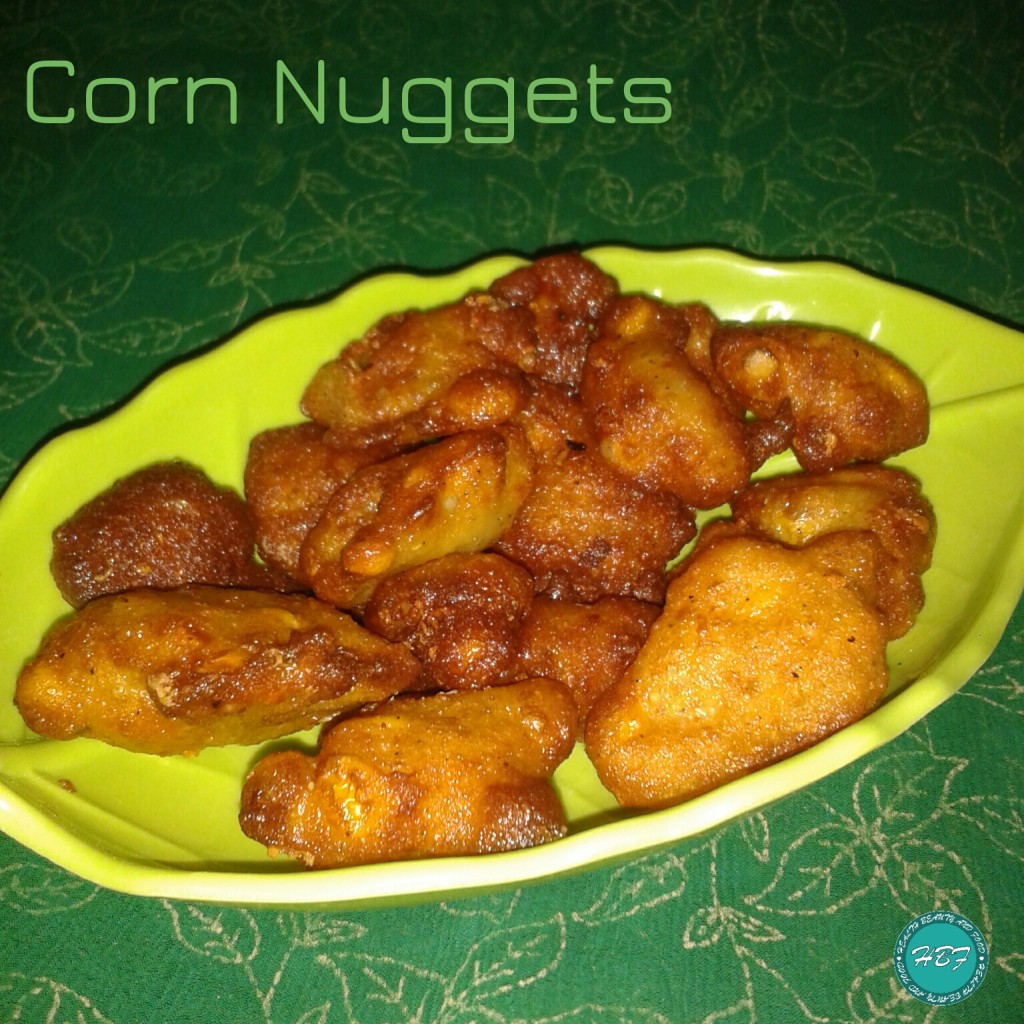 Note:
Adjust spiciness as per your taste and milk to get the desired consistency.
I hope you liked this Corn Nuggets recipe. Do try it and share your feedback with me in the comments below.
For more such recipes follow Health Beauty and Food on Facebook, Twitter, Google+, Instagram and Pinterest.