If you are into handmade personal care stuffs, you must be aware of Fuschia. I have reviewed some of its products earlier on my blog and I have even collaborated with Fuschia for a giveaway which ended last month. Today I'm talking about a Fuschia Soap which is good for summers due to its refreshing lemon fragrance. Lets see how Fuschia Roll On Soap performs.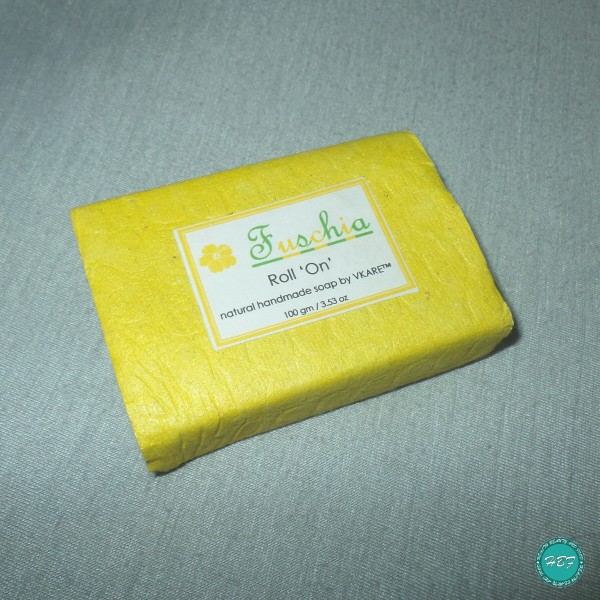 About Fuschia Roll On Soap:
Price: Rs. 225 for 100 grams Buy here for Rs. 200
Ingredients: Not mentioned
Shelf Life: Not mentioned but mentioned on new batches
Packing: Fuschia Roll On soap comes packed in a transparent plastic film with yellow outer cover. Some details are mentioned on the back of the outer cover.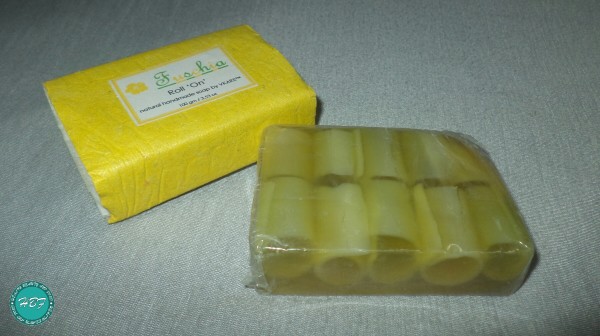 My experience:
Fuschia Roll On Soap is a yellow translucent soap which has some yellow rolled-thing in it. No, its not lemon zest but something else which melts with rest of the soap.
The soap smells strongly like lemon and (thankfully) the smell doesn't last after bath. The smell is so strong that whole Fuschia box was smelling of it until I removed this soap. Like other Fuschia soaps the Roll on soap too lather well and doesn't melt quickly. My skin feels clean and soft after bathing.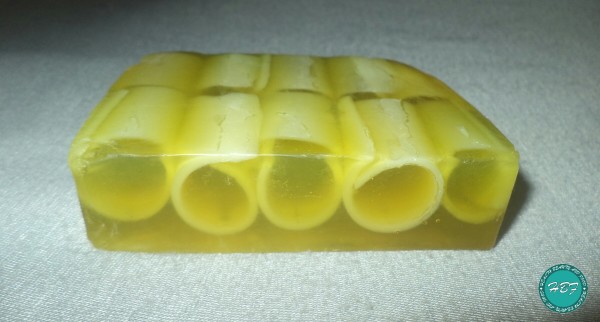 This soap too is like other Fuschia soaps. There isn't any difference except the fragrance. So, if you don't like lemon fragrance, you can try other variant. They have came up with some other variants recently and I have 3 of the new variant i.e. Papaya Detan, Cucumber Detox and Yogurt Delight. All 3 soaps smell amazing. Will try to review them soon.
One thing I don't like about Fuschia soaps is that they don't mention any description on the pack. We must know what to expect from these soaps. I like my products with a proper description, ingredients list and shelf life. Anyway, let me jump to the pros and cons.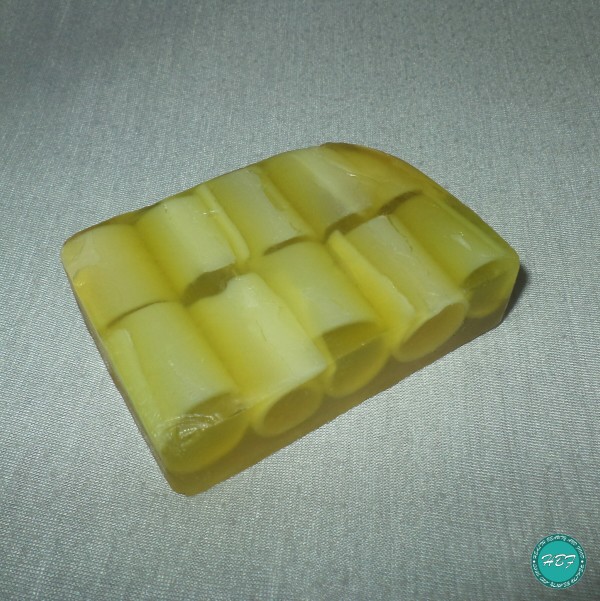 Why buy this:
Natural and Handmade
Cruelty free
Beautiful looking soap
Refreshing Lemon fragrance
Lather well
Clean skin and make it soft
Good gifting option
Why skip this:
Strong smell
Pricey
Need to buy online
Rating: 4/5
Final Verdict:
Fuschia Roll On soap is a natural, handmade and cruelty-free soap which smells like lemon. If you are into handmade soap and you like lemon fragrance then you should give it a try. Also, you gift a set of these soaps to someone. I'm sure they will love it.
I'm very much excited to try the new variants of Fuschia Soap. If you want to know more about this brand and its products, you can follow Fuschia on Facebook and Twitter.