My body is a bit dry and this is why I was using only dove soap on it. But in past few months I tried many handmade and chemical free soaps sent by different brands. Some I liked and some I didn't. Here I'm talking about a Soap from Ethicare Remedies which I like more due to its cute shape and eye-soothing color. Its Ethicare Remedies Vizigly+ Soap. Lets learn more about it in my review.
Price: Rs. 99/- for 100 grams
Availability: On Ethicare website and some other websites like Craftvilla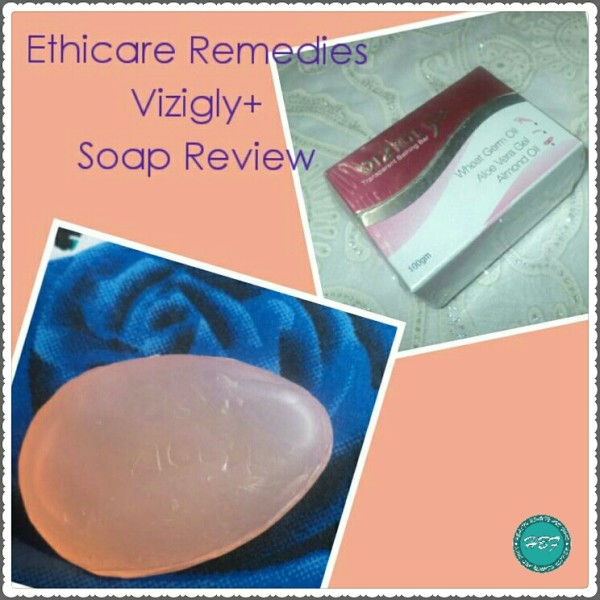 About Ethicare Remedies Vizigly+ Soap:
The transparent cleansing bar is the gentle way to cleanse, moisturizes, protect and nourish your skin as vizigly+ contains very high percentage of natural moisturizers, humectants and skin softners (i.e. Net Total 13.5%) Vizigly+, with this optimum concentration and through its unique combination is ideal for dry, delicate skin as it helps to keep your skin soft, supple and hydrated every time you use Vizigly+.
Key Ingredients: Almond Oil, Aloevera, Wheat Germ Oil
Packing: The soap comes in a white and pink cardboard box, covered with a transparent film. The box has all the details printed on it.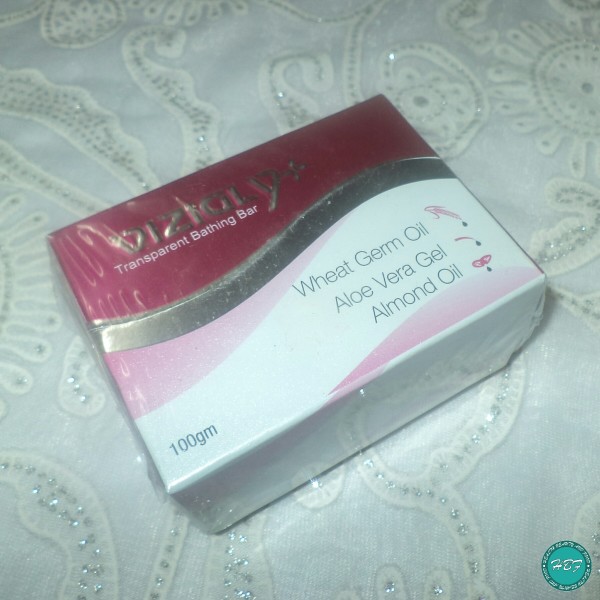 My experience with Ethicare Remedies Vizigly+ Soap:
Vizigly+ Soap is a orangy translucent bar shaped like a chubby leaf. I actually liked the color and the shape very much. This soap is small and chubby and fits in my palm. The fragrance is a pleasing one but it doesn't last long. The soap lather well and cleanse my skin properly without drying. As I said above that I have a dry body skin, but still after using this soap my body doesn't feel stretchy.
Don't Miss: Puresense Floral Soaps Madhumalti and Rose Review
Though it is a hydrating soap, it doesn't leave any greasy feeling post wash. All it do is make my skin soft. Ethicare Remedies Vizigly+ Soap doesn't have the tendency to melt and hence it last long. Even though it is a hydrating soap, I don't think my skin will like it in winters. I will need to use a good moisturiser after bathing in winter. Overall, it is good soap for all skin types and even people with dry and sensitive skin will like it.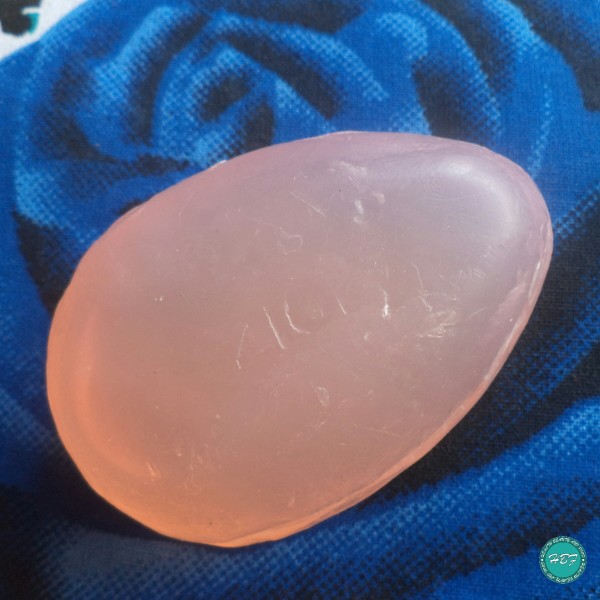 Pros:
Cute Shape
Nice fragrance
Lathers well
No dry or stretchy feeling post use
For all skin types
You may also like: Fuschia Pure Neem Soap review
Cons:
Extra dry skin and dry skin in extreme winters might not like it
Availability might be an issue
Pricey, as compared to other commercial soaps
Rating: 4/5
Final Verdict:
Ethicare Remedies Vizigly+ Soap is a cute-looking soap with pleasing smell. It is an all skin type soap which cleanses skin well without making it dry or greasy. I will recommend this soap to everyone (specially dry skin people) who won't mind paying 100 bucks for a commercial soap.
Have you tried Ethicare Remedies Vizigly+ Soap? How did you find it? Which is you current favourite soap?