I've used some natural soaps lately, one of these soaps is Fuschia Pure Neem Soap which I'm going to talk about. Lets see how this soap is.
Price: Rs. 225/-
Quantity: 100 grams
Shelf Life: Not mentioned
Buy Fuschia Pure Neem Soap for Rs. 200 without any shipping charges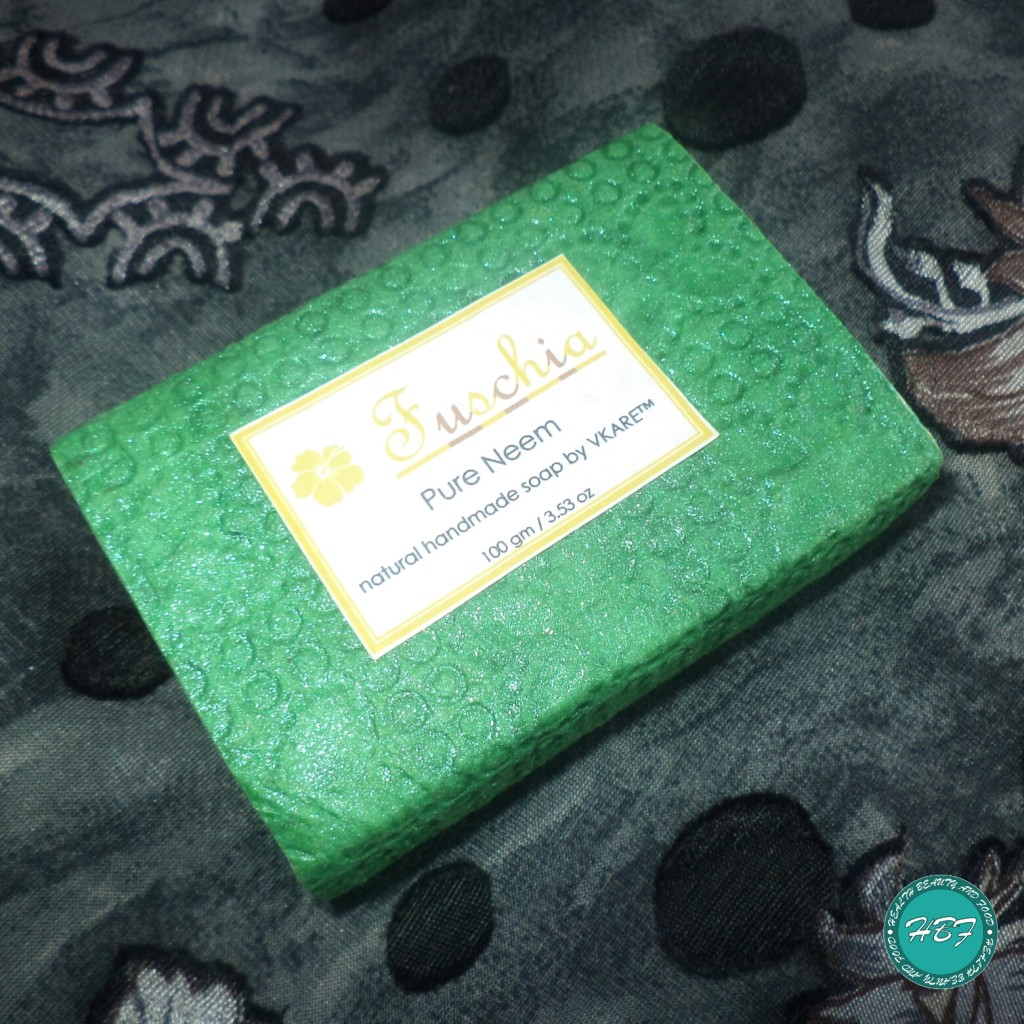 What Fuschia Say about its Pure Neem Soap:
The Neem Tree is an evergreen tree that is part of the mahogany family and is a common feature of the drier regions of India, Southeast Asia and parts of Africa.
Neem bark, leaves, fruit, seeds and oils all contain medicinal qualities.
Many of these qualities play an important role in healthy skin care :
a. Antiviral – inhibits the growth of viruses
b. Anti-fungal – inhibits the growth of fungi
c. Antibacterial – destroying the growth of bacteria
d. Analgesic – providing pain relief
e. Anti-inflammatory – reduce certain signs of inflammation, swelling or tenderness
f. Antimicrobial – destroying the growth of micro-organisms
Packing: Fuschia Pure Neem Soap come wrapped in a plastic film covered with green paper.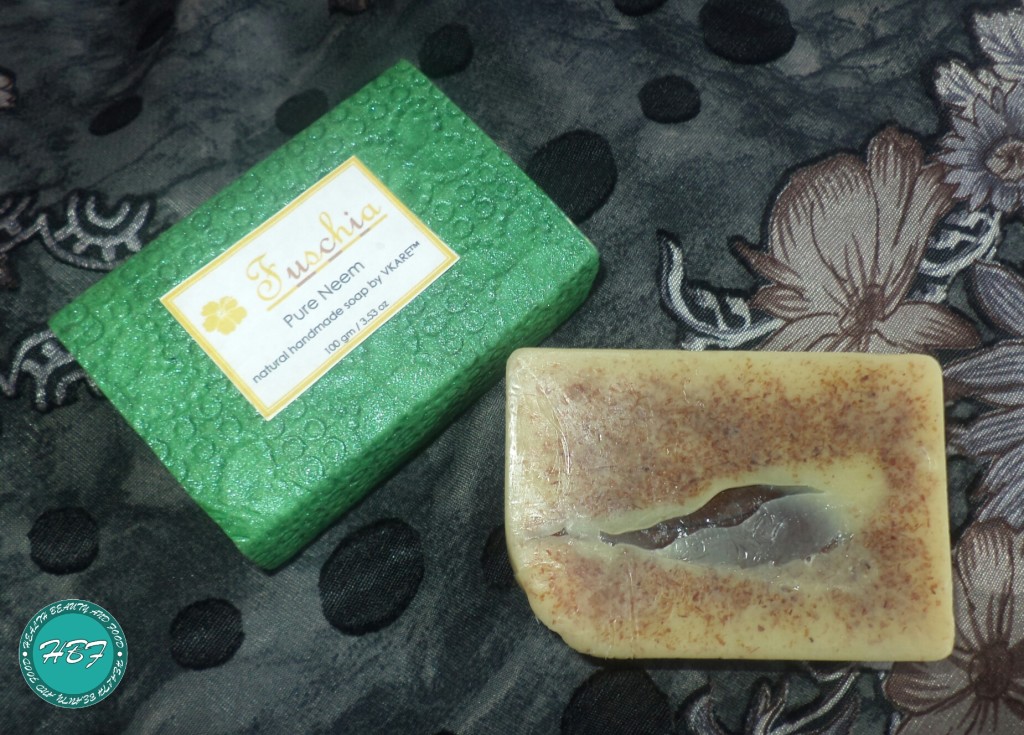 Experience: Fuschia Pure Neem Soap is a light green colored soap. It has a neem leaf stuck on one side with some green particles. (don't know what they are)
It smells like neem and the smell stays for a few hours after use. The smell is not at all strong. Fuschia Pure Neem Soap lather good and cleanse the skin very well. It doesn't melt fast and last long.
Neem has anti-inflammatory and anti-bacterial property so this soap is good for skin. And since summer is all set to come, this soap will be helpful to beat the heat related problems.
What I like about Fuschia Pure Neem Soap:
Natural and handmade
Cruelty free
Lather well
Last long and doesn't melt quickly
Easily available online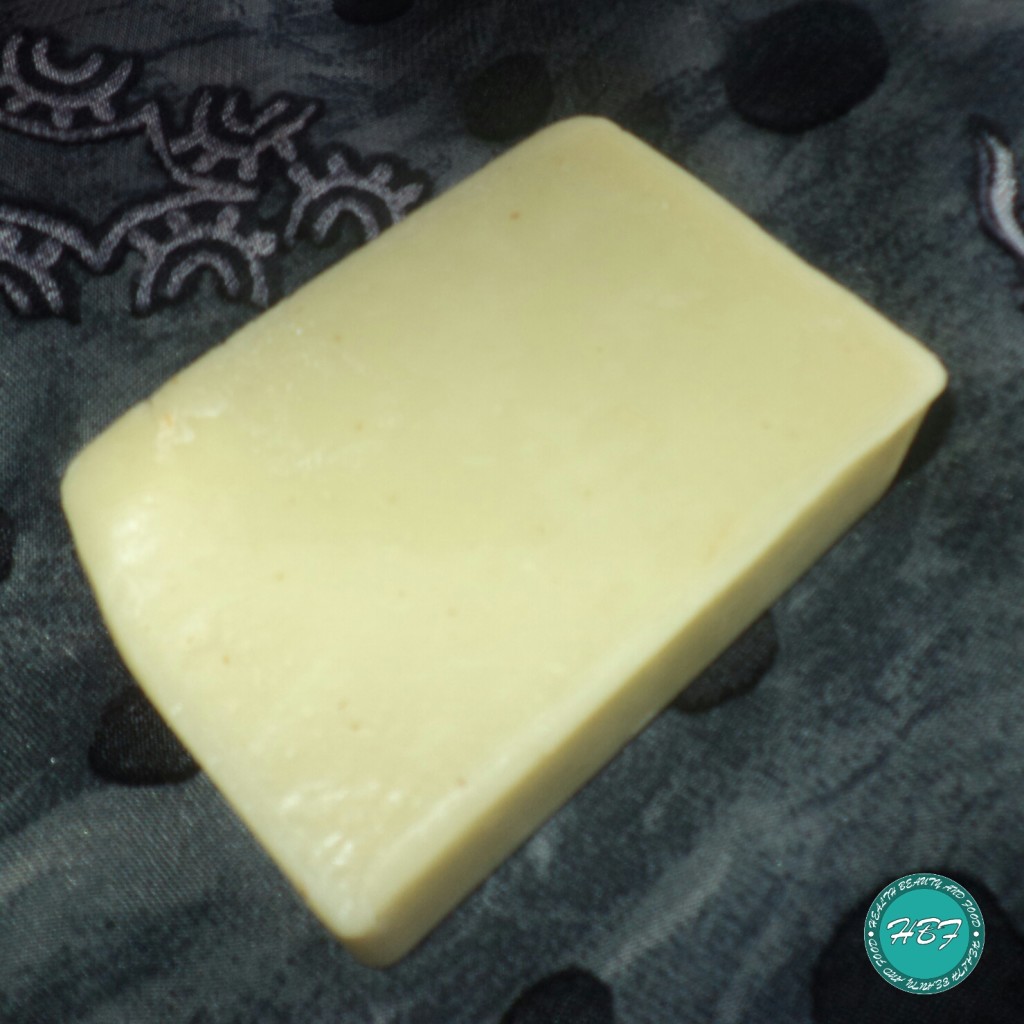 What I dislike about Fuschia Pure Neem Soap:
Pricey as compared to other handmade soaps
Not easily available offline
No shelf life mentioned
Rating: 4/5
Verdict: Fuschia Pure Neem Soap is a good handmade and natural soap which is perfect for summer due to neem's medicinal property. Though it is a bit pricey but if you are into handmade and natural soap, you can definitely try this variant.
Have you tried Fuschia Pure Neem Soap? How was your experience with it.
PR Sample. Honest Review.