What's happening guys?
After a few failed attempt of making white sauce, I have finally learned how to make a white sauce. Now I use white sauce not just in pasta but a few different dishes as well. One of which is this White Sauce Sandwich.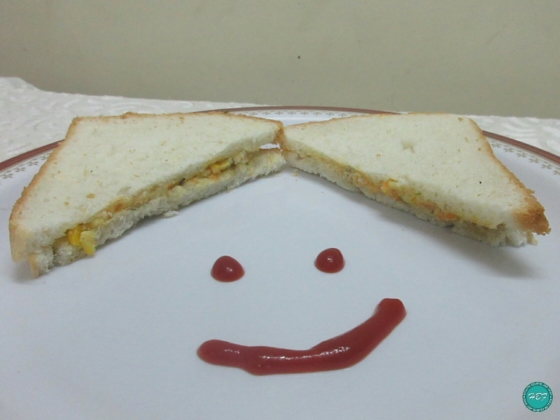 White Sauce Sandwich Recipe:
Makes 15 sandwiches
Ingredients:
Boneless chicken – 300 grams
Capsicum – 1 large
Carrot – 1 large
Sweet Corn Kernels – 1 1/2 cups
Onion – 1 medium
Garlic pods – 8 – 10 medium
All Purpose Flour – 2 tablespoons
Milk – 1 cup
Cheese – 2 cubes
Oil – 2 tablespoons
Butter – 50 grams
Salt – to taste
Pepper – 1/2 teaspoon
Oregano – 1/2 to 1 teaspoon
Red chilli flakes – 1 tablespoon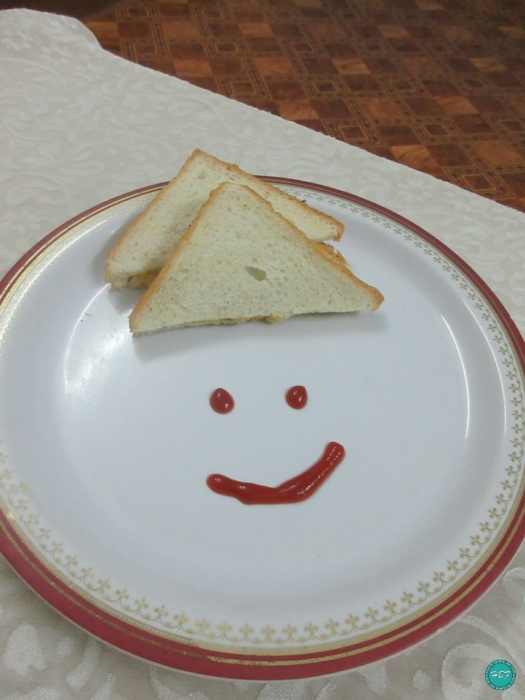 Preparations:
1. Clean and cut chicken into thin stripes.
2. Grate carrot and slice capsicum and onion. Keep onions separately.
3. Peel and crush garlic.
Method:
1. Heat 1 and 1/2 tablespoon oil in a vessel at very low flame. Add in crushed garlic and saute until the oil become fragrant. Don't brown the garlic but at the same time don't leave it raw.
2. Add in sliced onions and saute for a minute or two. Now add chicken, corn kernels, salt and pepper and mix well. Let it cook on low flame.
3. Once the chicken and corn kernels are tendered, add in capsicum and carrot and fry them for 3 – 4 minutes.
Turn off the flame.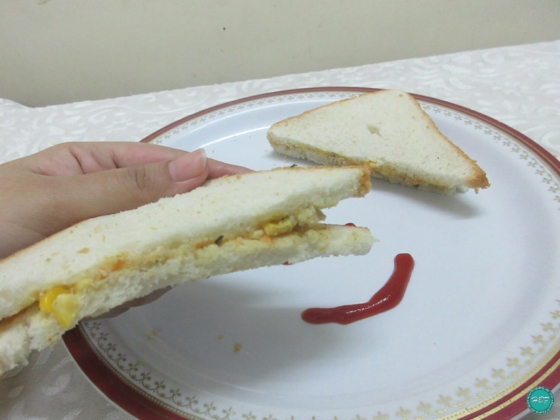 4. Now we need to prepare white sauce. Take another utensil. Heat 1/2 tablespoon of oil in it. Keep the flame low. Now add butter and melt it.
5. Once the butter is melted, add in flour and keep stirring the flour butter oil mixture for a few seconds. We want to roast the flour without burning it so don't roast it for more than a minute.
6. Now add in milk and mix the flour and milk well. Don't leave any lumps. You may use a whisk for this purpose. The mixture will start to thicken in a minute or two. Add in cheese and let it melt. Once the mixture is thick and consistency is good enough to be spread on bread, turn off the flame. Sauce won't take much time to cook. 5 – 7 minutes is enough.
7. Sprinkle red chilli flakes and oregano. Mix well.
8. Now it is time to add white sauce to our chicken-veggie mixture. Mix them well and check for seasoning.
9. Take a slice of bread, spread a thick layer of the mix we prepared. Cover it with another slice of bread. Make all the sandwiches in the same way.
You can have White Sauce Sandwich as it is or you can even toast/grill them.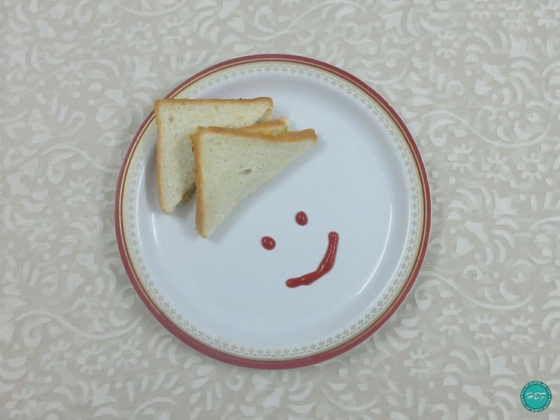 Notes:
1. Adjust seasonings as per your taste.
2. If you think your white sauce it too thick, add some milk and heat it. If it is thin, cook it for some for time. The consistency should be spreadable.
3. You can use this white sauce, chicken and veggies mix as a stuffing for rolls. Just make sure it is not watery.
I hope you like this White Sauce Sandwich recipe. Give this a try and let me know how you like it.
For more such recipes follow Health Beauty and Food on Facebook, Twitter, Google+, Pinterest, Instagram and Linkedin. You can also connect with me on Snapchat.