Like I said in my previous recipe post, I keep on trying new recipes but forget to click pictures sometimes or miss noting the recipe. While going through the pictures in my phone, I found step-by-step pictures of this Peas Pulao. Thankfully I do remember the ingredients so thought of sharing this today. I make this Matar Pulao on days when I'm not in mood to cook. It is also a good accompaniment for gravies.
I love making this pulao with Basmati Rice. The aroma of Basmati rice doubles up my appetite. Do you know there are various types of Basmati Rice available in India? But my local Banya hardly keeps 2 – 3 variants. That's when buying rice online come into picture. You can find various types of Basmati Rice online including Tibar, Dubar, Ranbirsinghpura, etc. You can even get good quality Brown Rice Online which is difficult to find at your local grocery store.
Matar Pulao tastes best when cooked with Basmati Rice. The aroma of Basmati Rice makes this simple pulao a special one. Not to forgot, the tempering of whole garam masala which provides royal fragrance to this Peas Pulao.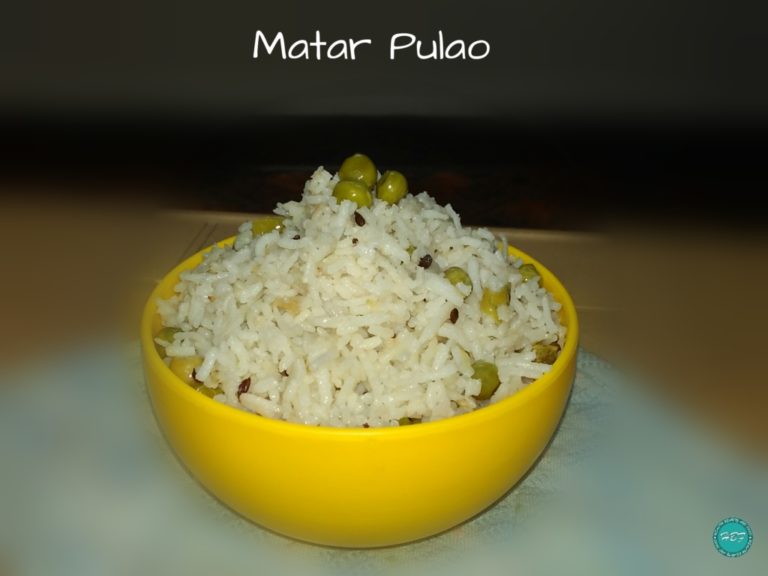 Matar Pulao Recipe | Peas Pulao Recipe:
Serves – 4
Ingredients:
Basmati rice – 2 cups
Green Peas – 2 cups
Onions – 1 Small (sliced)
Green Chillies – 6 – 8 (slit)
Ginger – 2 inch piece (grated)
Bay leaf – 1 large
Cardamom – 2
Cloves – 3
Black Pepper – 4
Cumin seeds – 1/2 teaspoon
Cinnamon Stick – 1 inch piece
Oil – 2
Salt – to taste
Method:
Wash and soak Basmati Rice in water for 30 minutes. Slit green chillies and grate ginger.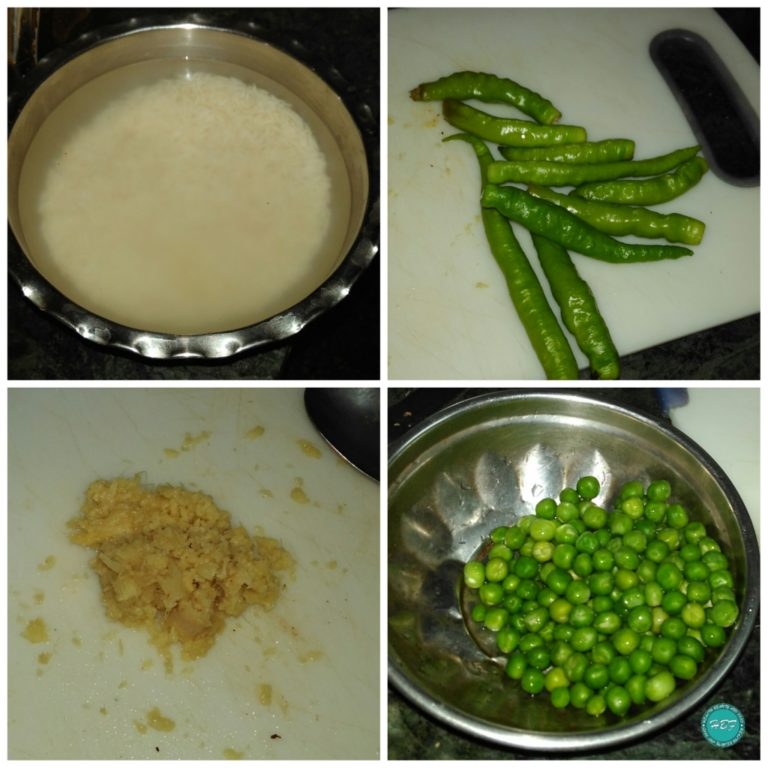 Heat oil in a large vessel. You can use a cooker if you wish. Add in Bay leaf, cardamom, cloves, black pepper and cinnamon stick. Heat them for 30 seconds. Add cumin seeds and let them splutter.

Now add sliced onions and fry them until they turn translucent. Add in slit green chillies and fry for a minute. Now add grated ginger and fry until raw ginger smell vanishes.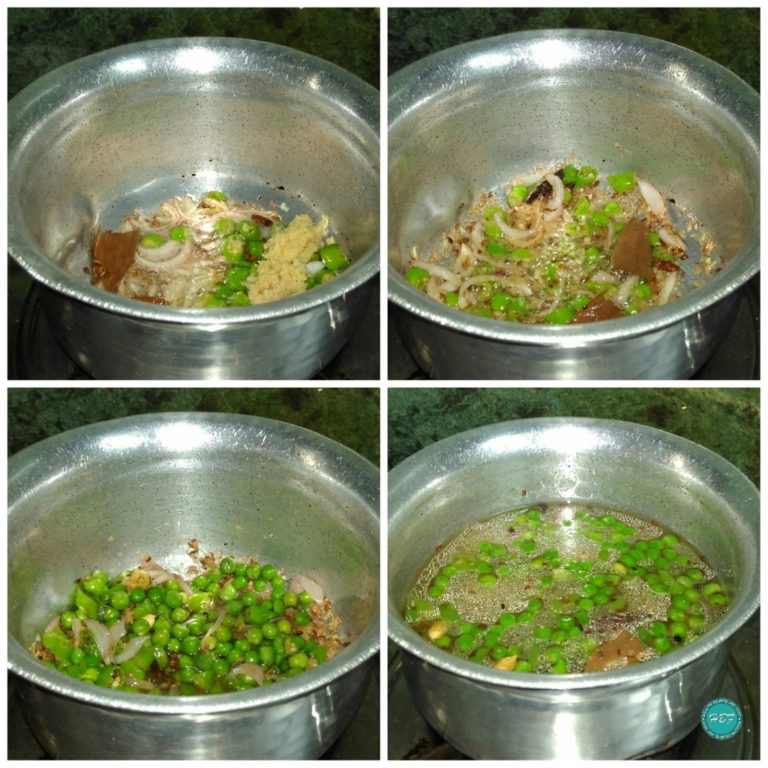 Put in green peas and fry for 2 minutes. Now add rice, water and salt. Mix well and cook till the pulao is cooked.

Lastly, sprinkle some chopped coriander leaves, mix and serve with chutney, raita or salad of your choice.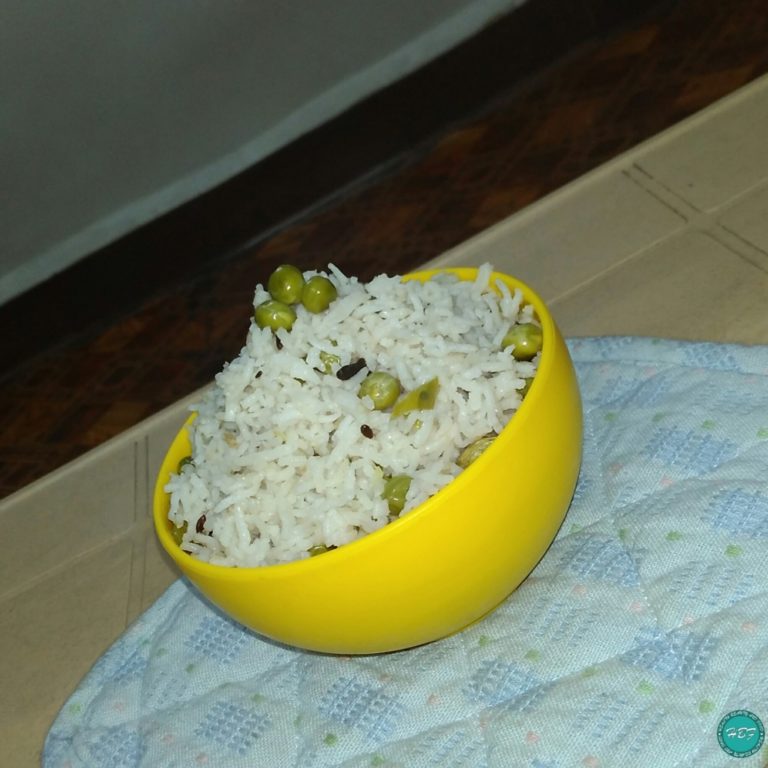 So this is my Simple and Quick Matar Pulao recipe. We can even serve this with gravy like Matar Paneer and Cauliflower Korma. Do give it a try and let me know how you like it.
For more such recipes follow Health Beauty and Food on Facebook, Twitter, Google+, Pinterest and Instagram.