I'm a big foodie and get easily bored with regular dishes. I love to try new varieties and when I came across this recipe of Capsicum Korma, I couldn't wait to try it. But Capsicum is something my brother dislike and I had cauliflowers in my refrigerator, so I made Cauliflower Korma following that recipe. I also added green peas to it.
This recipe is a good alternative to your normal gobi sabzi or aloo gobi. Try this Cauliflower Korma and let me know how it turned out.
Cauliflower Korma Recipe:
Serves – 3 – 4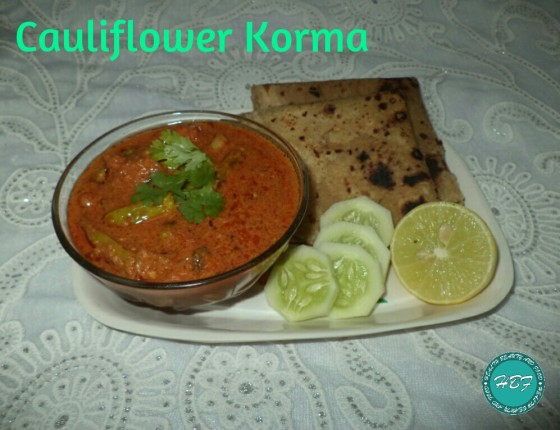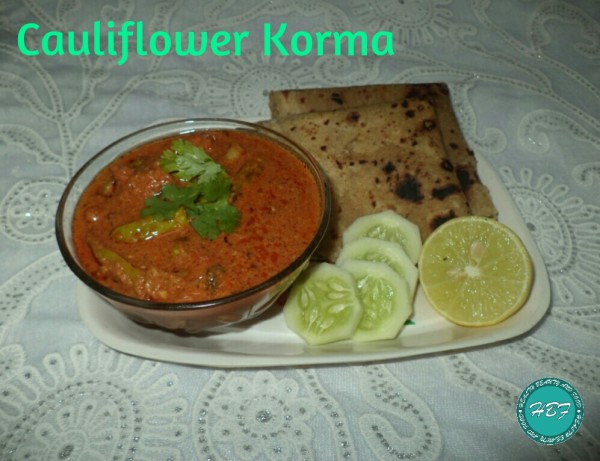 Ingredients:
Cauliflower florets – 3 cups
Green Peas – 1 cup
Onions – 2 medium (julienned)
Tomatoes – 2 – 3 medium (puréed)
Peanuts – 3/4 cup
Cumin Seeds – 1/2 teaspoon
Ginger-garlic paste – 1 tablespoon
Red Chilli powder – 6 – 7 teaspoons
Coriander powder – 4 teaspoons
Turmeric – 1/4 teaspoon
Salt – to taste
Sugar – 1 teaspoon
Water – as required
Oil – 5 – 6 tablespoons
Butter – 1 tablespoon
Lemon juice – of half lemon
Coriander leaves – to garnish
Method:
1. Heat 2 tablespoons of oil in a vessel and fry onions till they become golden brown. Add peanuts to it and fry a little. Turn off the flame and let them cool down.
2. After the onions and peanuts have cooled, take them to a blender and blend them to smooth paste.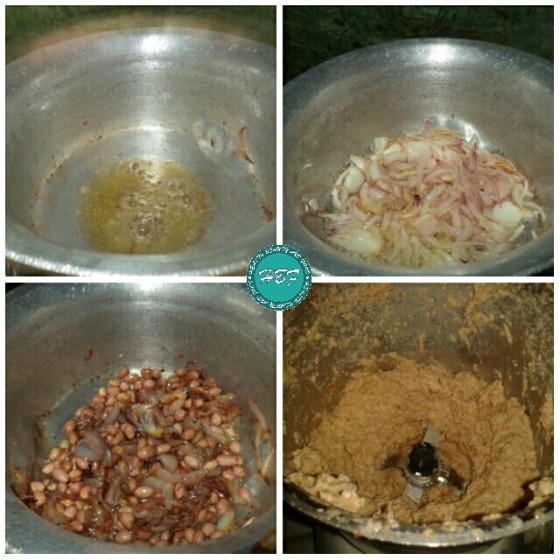 3. Heat the same vessel in which you fried onion and add 1 – 2 tablespoons of oil in it. Add cumin seeds and let them splutter. Now add ginger-garlic paste and saute for a few seconds.
4. Add onion-peanut paste and fry for some time.
5. Add in salt, sugar, chilli and coriander powder and turmeric. Mix well and let the mixture cook till oil separates.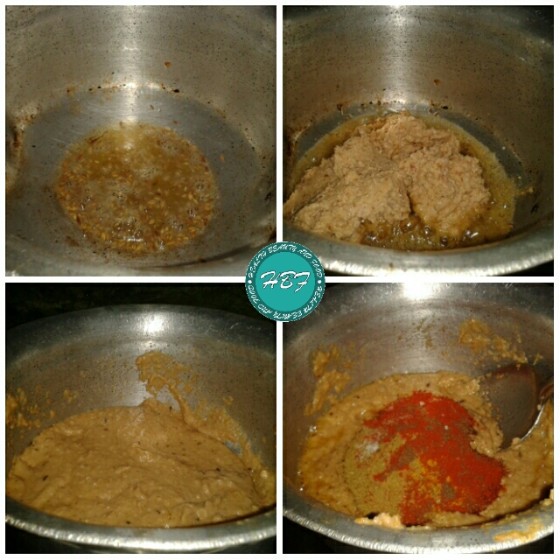 6. Now add tomato purée and cook till the raw smell of tomato vanishes.
7. Add cauliflower, green peas and some water and cook till the vegetables tender. Adjust water according to the desired thickness.
8. Add butter, lemon juice and coriander leaves, mix and turn of the flame.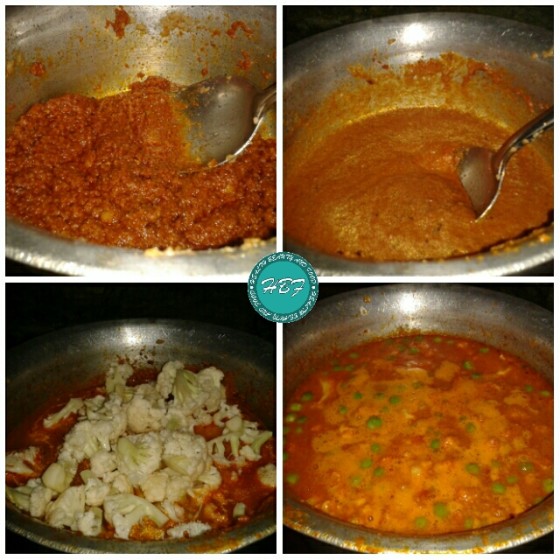 9. Serve hot with roti and rice.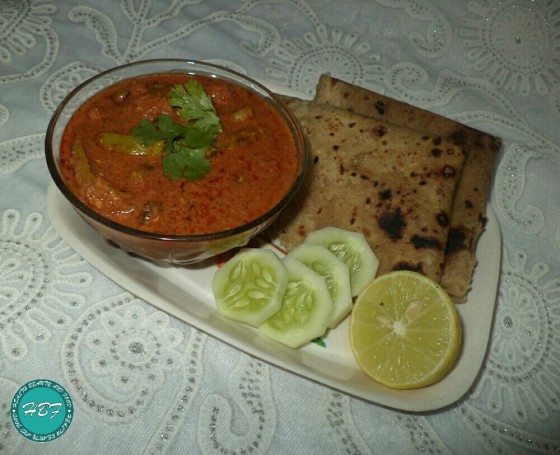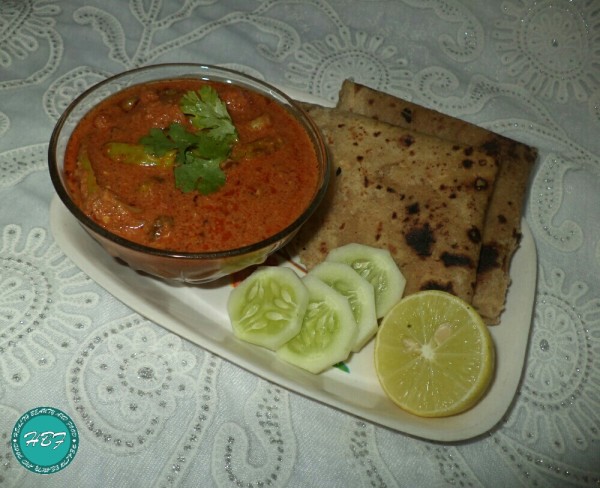 Note:
I also added slit green chillies in the Cauliflower Korma to give extra spiciness. If you wish you can add it after cumin seeds.
Do leave your views, suggestions and queries regarding this recipe in the comments section below. Check out all the gravy recipes here.
For more such recipes follow HBF on Facebook, Twitter, Google+, Pinterest and Instagram. You can also subscribe to our personalised weekly newsletter using the sidebar widget.