Is it painful and time-consuming to detangle your hairs? Are you afraid of using hair detangling serums on daily basis? Do you need to oil your hairs for easy detangling inspite of how much you hate greasy hairs? Does your hairs break a lot while detangling?
If your answer to any of the above questions is yes, I have a perfect product for you – "TANGLE TEEZER"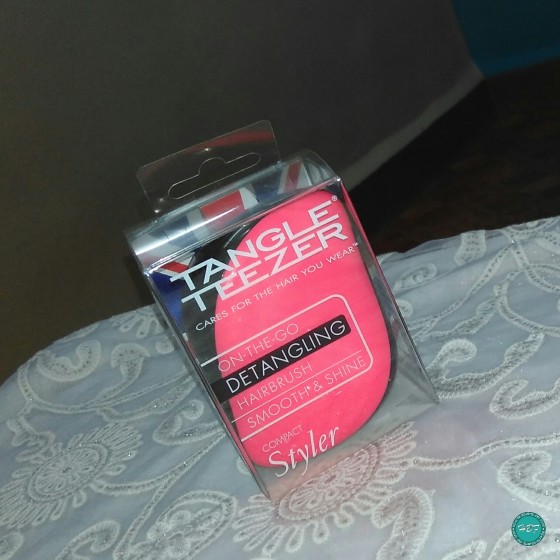 Yes, Tangle Teezer, this cute compact hair brush which resembles the brush your maid use to wash your clothes. This brush as the name suggests is a detangling hair brush which does what it claims i.e. easy and pain-free hair detangling. The brush also comes with a cover to keep the bristles safe. Size is just perfect to fit in your palm and one can easily carry it in handbag.
Tangle Teezer is not something new and many people use it. Nowadays it is easily available in India on sites like Flipkart, Nykaa, Limeroad for Rs. 999/- or less. It appears to be pricey but girls it is worth every penny!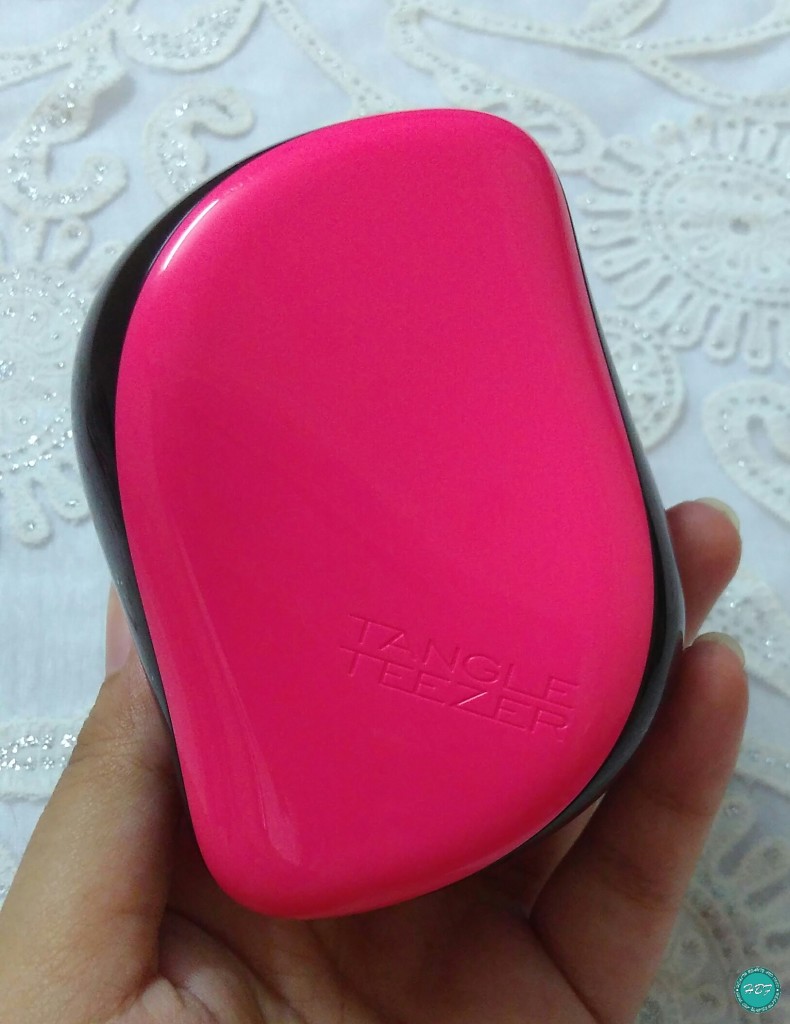 My Experience:
I'm using Tangle Teezer Compact Styler for approximately a month and I'm in love with it since my very first use. I use it from the roots of my hairs till the end and it detangles that portion in one go. Just 6 – 8 combs and all your tangles are gone!
I won't say it doesn't break my hairs while detangling. It does but very less as compared to regular comb. Point to be noted, I don't use any hair serum or oil while using tangle teezer.
I have used it on both wet and dry hairs and it works well in both ways. But yes hair breakage is slightly more when used on wet hairs. That is obvious as wet hairs are weaker and breaks easily while combing.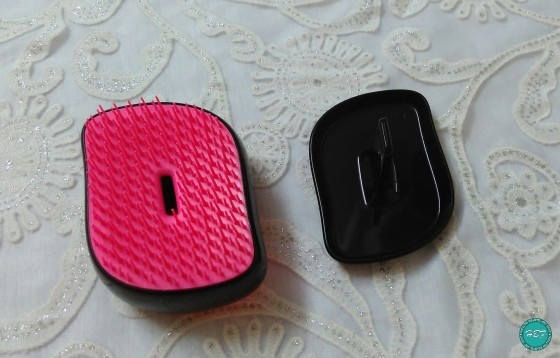 My hairs use to tangle badly in my recent travel due to the weather and water of that place. Thankfully, I had tangle teezer and Garnier oil-in-cream with me. Both of these products helped me manage my hairs well.
I won't say tangle teezer can replace your regular comb as I need to go back with my comb to make my hairs. All I would say is, it is perfect for detangling hairs but you need a normal comb too.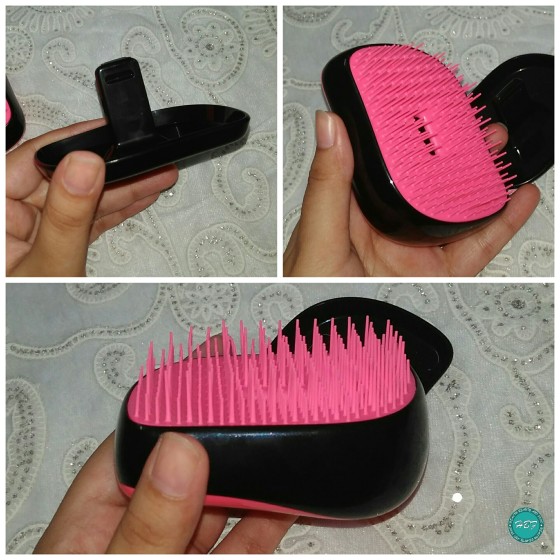 Pros:
Detangle hairs easily and painlessly
Reduce hair breakage
Work on both wet and dry hairs
Perfect to carry in handbag
Comes with a cover
Easily available online
Cons:
Pricey (but worth every penny)
Difficult to find offline
Rating: 5/5
Verdict:
Tangle Teezer is a perfect hair detangler which is cute, compact and travel friendly. It does what it claims. It detangles hair quickly, easily and painlessly and reduce hair breakage while combing to some extent. Though it is a little expensive for a comb but it is worth investing in. According to me it is a must-have product for every women!
What do you think about Tangle Teezer? Let me know in the comments section below.