Breakfast is the most important meal of the day. And when it comes to breakfast, my favourites are Gujarati and South Indian Breakfast. I'm a Gujarati by origin so Gujarati food is my all time favourite. And when I think of Gujarati Breakfast, I remember Ahmedabad.
Apart from its famous places like Kankaria or the Jhulta Minara, Ahmedabad is famous for its yummy Gujarati food. Today I'll be sharing some of the Gujarati breakfast items you get in Ahmedabad.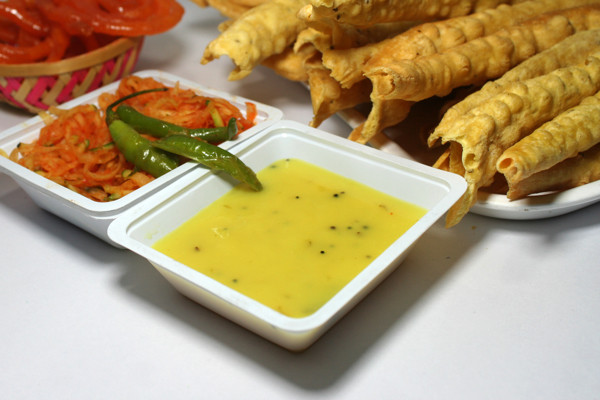 The best breakfast in Ahmedabad which everyone loves is Jabeli and Fafda. If you visited Ahmedabad and didn't had Jalebi-Fafda then visit is waste. Have you seen Jhetalal of Tarak Mehta ka Ulta Chasma getting crazy for Jalebi-Fafda? I'm sure you will become another Jethalal once you have this combo. And yes, not to forget the kadhi (dip) which is served with Fafda in Ahmedabad, also known as Fafda chutney, is just awesome!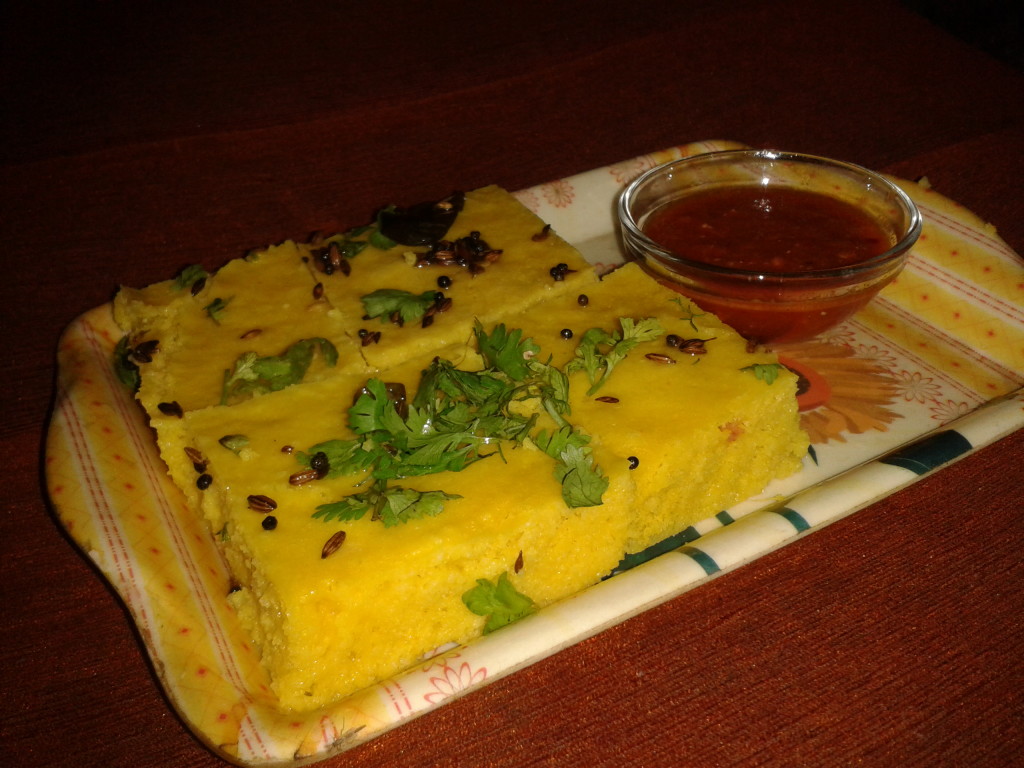 After Jalebi-Fafda comes this most common Khaman. I guess everyone love this. Am I correct? I'm sure I'm. You will find this in every corners of Ahmedabad. In fact, nowadays, in every corners of India. We enjoy Khaman in Mumbai too. And we get a special version of this Khaman here which are juicy and sweet. They are soaked in sweet yogurt for hours until all the yogurt is absorbed. This version is my dad's favourite which is why is why it is the most eaten outside snack at home.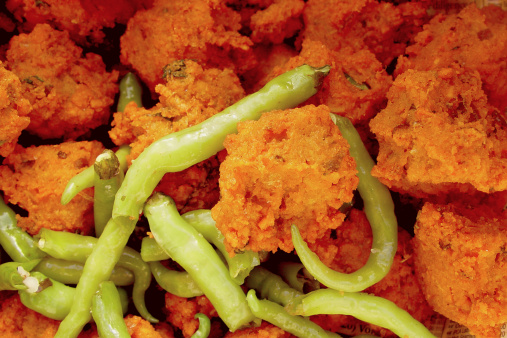 Next comes the Dal vada which is one of my favourite snacks. I'm a sucker of these crispy fried lentils vada. It refreshes my childhood memories when my grandfather use to take me to the dal vada stall and we both use to have those garam-garam vadas. It was my grandfather's favourite snack too. I wonder why I haven't tried making these vadas yet. (Added this to my recipe trying list).
Undhiyu is a very famous Gujarati breakfast in Ahmedabad during Utrain festival. Apart from these items, you also get Thepla and Ghatiya in breakfast. If you are a non-vegetarian, you can also try tasty Nihari and mini mutton samosas which are a speciality of this place.
Nowadays, restaurants and hotels offer buffet breakfast which consist of many varieties of food. You will get different types of egg recipes like omelette, scrambled eggs, etc. as part of buffet breakfast in Ahmedabad.
These are some of the breakfast items you get in Ahmedabad. So the next you visit Ahmedabad, you have a list of food items to try other than visiting famous places.
Now you tell me which of these breakfast items you have tried in Ahmedabad? Leave your favourite Gujarati breakfast item in the comment below.