I'm a complete Chickenetarian. I eat only chicken and eggs in non-veg. My usual breakfast is omelette with tea and paratha. This is like a traditional breakfast in my house which is continuing since quite a long period of time. But yes we do like to break this typical breakfast tradition and have something else.  The second most common breakfast item in my family is Egg Bhurji. I know it is again egg, but hey it is an all different dish. 😉
Indian Scrambled egg is easy to make and require not many ingredients. We sometimes make this in dinner too when we to cook something quick, effortless and filling. We have with roti, bread or pav, whatever is available.
Apart from this, I also like to make different types of omelette for my breakfast. I am going to share a post on this very soon. Other breakfast options I like is Idli and Dosa (my all-time favourite and I can have it anytime of the day), Rava Uttapam, Poha, Upma, Sabudana Khichdi, etc.
Egg Bhurji Recipe | Indian Scrambled Egg Recipe
Ingredients:
Eggs – 2 – 3
Onions (chopped) – 2 medium
Green Chillies (chopped) – 2 – 3
Tomato (chopped) – 1 small
Oil – 2 tablespoons
Salt – to taste
Turmeric powder – 1/8 teaspoon
Coriander leaves – handful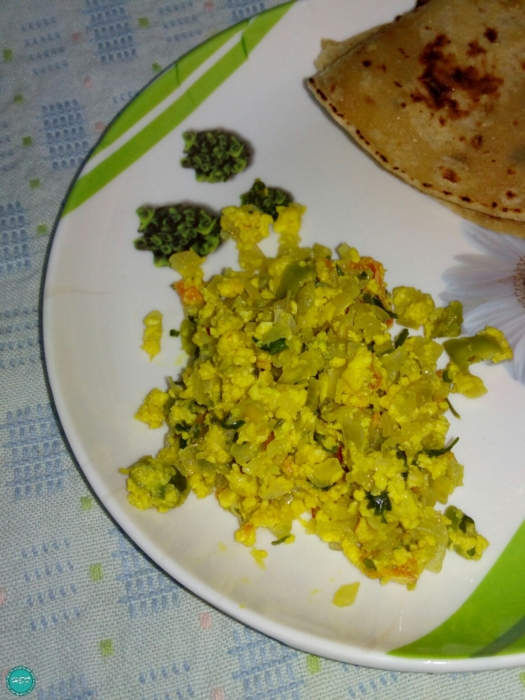 Method:
1. Heat oil in a pan and add chopped onions and green chillies to it. Fry until the onions turn translucent.
2. Now add tomatoes, mix and fry for a minute.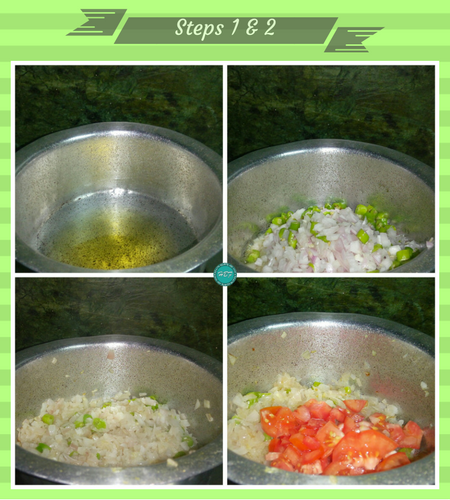 3. Add salt and turmeric powder and cook until tomatoes tender. Meanwhile beat 2 eggs in a bowl.
4. Once the tomatoes are tendered, pour in beaten egg and mix really well. Cook until the egg is cooked.
5. Sprinkle some chopped coriander leaves, mix and turn off the flame.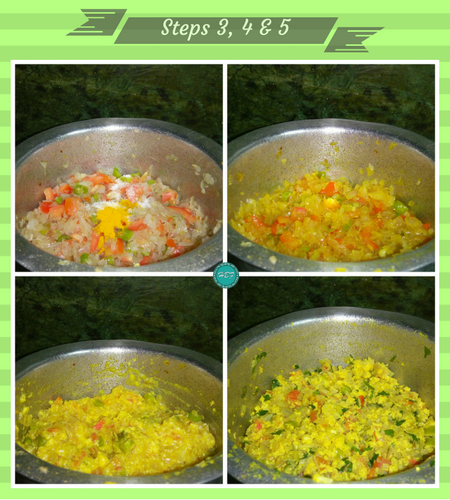 Your Egg Bhurji is ready. Serve it with chapati or bread of your choice. Although this is well-known as a breakfast dish but you can have this Indian Scrambled Egg in Lunch or Dinner too. You know there are days when you are too lazy to cook something nice and you don't to eat any outside food then this is a good option.
This recipe so easy to make that even men with no cooking experience can make. So guys, next time when you don't have your lady around and you are hungry, try making this Egg Bhurji. You can even surprise your women by making this for her in breakfast.
That's all for today. Do share your thoughts on this recipe in the comments below. Don't forget to share this post and follow Health Beauty and Food on Facebook, Twitter, Google+, Pinterest, Instagram and Linkedin.