Hey Peeps,
What's happening? I hope you had an awesome Holi. I'm all lazy these days spending my time sleeping, eating and snacking on Yogurt. As you all you know (If you follow me on social media) I attended Danone's Bloggers' Meet last Thursday and I got a large basket of yummy Danone Products. So now I'm busy indulging in Danone's creamy Blueberry Greek Yoghurt, Choco smoothie, Strawberry Shake, etc.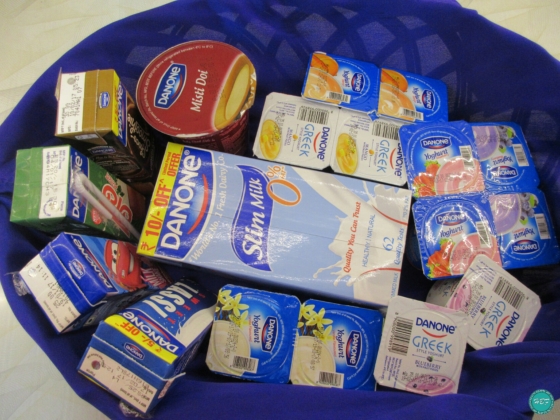 Danone has added Greek Yoghurt to their product line in 2 different flavours i.e Mango and Blueberry. This Greek Yoghurt is thicker, creamier and more flavourful as compared to the earlier flavoured Dahi. As per Danone, Greek Yogurt is a healthy snacking option. It is high in nutrient and low in calories. It is a good option for 5 pm or midnight hunger pangs instead of junk snacks as it gives you proteins, calcium and potassium by adding only 85 calories to your diet.
You may also like: Instant Coconut Laddoo with milk powder Recipe
One can have Danone Greek Yogurt as it is directly from the pack but if you wish you can create some snacks or desserts using it. At the meet up, Chef Varun Inamdar  showed us 3 interesting recipes using flavoured Greek Yogurt. I'm too lazy to make something everytime I eat this yoghurt but I tried to make something yesterday using Mango flavoured Greek Yoghurt. Inspired by Varun I got a little creative and made this Instant Choco Mango turned out quite good. Let me show how to make these sweet idlis.
Instant Choco Mango Idli Recipe
Ingredients:
Semolina (Suji) – 1 cup
Danone Greek Yoghurt – 1 Pack (80 grams)
Icing Sugar: 3 – 4 tablespoons (as per the desired sweetness)
Water – 1/3 cup + 1 tablespoon
Baking Soda – 1/4 teaspoon
Choco chips – 1/4 cup
Oil – for greasing idli mould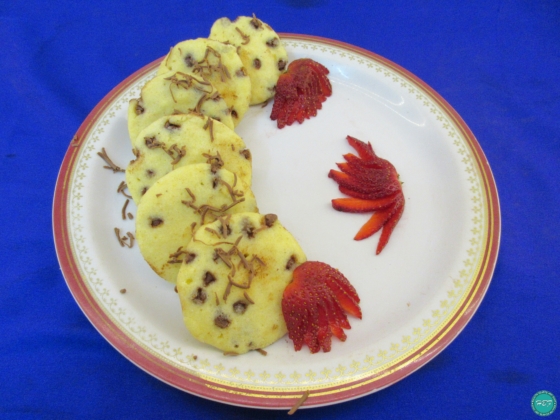 Also check out: Indian Tricolor Sweet Rice Recipe (Zarda) 
Method:
In a mixing bowl, empty the pack of Danone Greek Yoghurt. Whisk it a little. Add in 1/3 cup of water and mix well.

Now add Semolina and mix it thoroughly.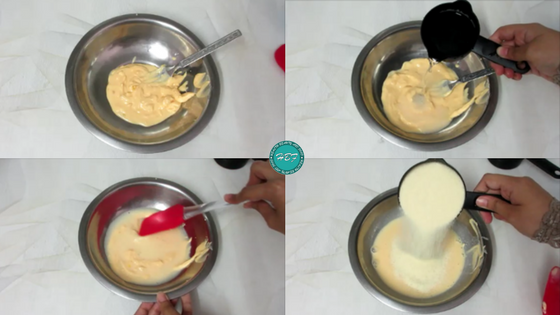 Add in icing sugar and mix again. Cover and keep this mixture aside for 30 minutes. Meanwhile, grease the idli moulds.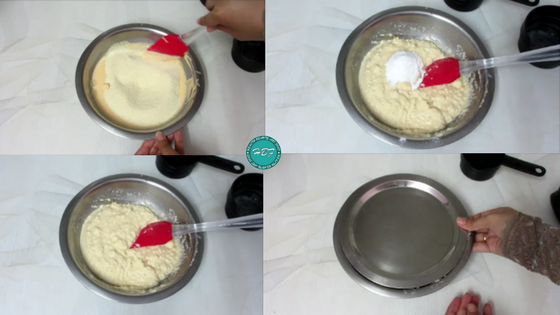 After 30 minutes add baking soda and 1 tablespoon water. Mix and put the mixture in idli moulds.

Steam or microwave the idlis till done. I microwaved it for 2:30 minutes. Use the toothpick test to check whether they are done or not.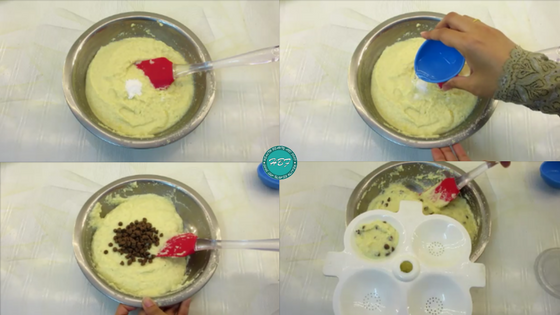 Your Instant Choco Mango Idli is ready. Garnish these idlis with grated chocolate and serve them with strawberries and chocolate sauce.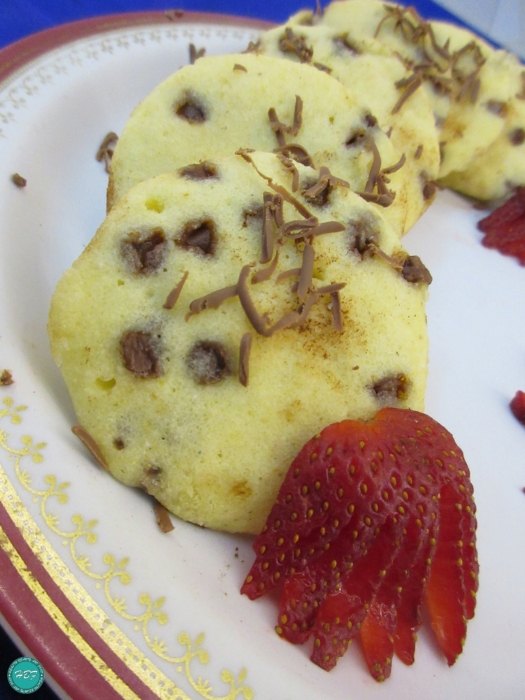 This Instant Choco Mango Idli is something different from regular sweet dish. Do give it a try, I'm sure your kids will like it. Take Chef Varun's recipe and this recipe as inspiration and make your own dish using Danone's Greek Yoghurt.
Find all the sweets recipe on Health Beauty and Food here.
Do share your views about this recipe in the comments below. If you like this recipe, don't forget to share it with others.
For more such recipes follow Health Beauty and Food on Facebook, Twitter and Instagram.