Chinese food is nothing new to Indians. You will rarely find someone in India saying, 'I don't like chinese'. It was the over a century ago when a small Chinese community living in Kolkata introduced Chinese cuisine to India (according to wikipedia). And today, we find Chinese food in almost every part of India. Not only in restaurants, but also at homes.

Image Credit: China Highlights
I love Chinese food! From the basic Hakka Noodles to Manchow Soup to Chicken Manchurian, I love everything. And my love for Chinese food is not restricted to eating, I even like to cook that at home. No matter how good cook we are, we can't make the restaurant-like Chinese in our kitchen.  The main reason behind this is that the restaurants people cook Chinese food at a very high flame, in their large Iron wok. And such cooking is not possible on our mini gas stoves. This is why we need to reach a Chinese restaurant every time we crave for Chinese Food.
Getting tasty Chinese food is no big deal if you live in Mumbai. You will find at least one Chinese food stall or restaurant in every area in Mumbai.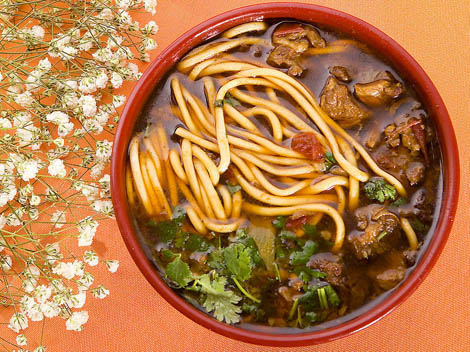 Image Credit: cultural-china
Mainland China, a brand of Speciality Restaurants Ltd., is one of the best Chinese restaurants in Mumbai. It has its branches in Bandra, Andheri, Thane, Malad and even in Navi Mumbai. From vegetarian to non-vegetarian dishes, you will get everything there. Some of the dishes from Mainland China's Chinese food menu includes veg. and non. veg Dimsum platter, Sui Mai, Basil flavoured dumplings, Grilled tofu hunan style with some varieties of Chinese soup, noodles and rice.
Next comes the China Gate in Bandra and Andheri where you get lots of non-vegetarian Chinese food. Chicken, Beef or Sea Food, you get everything there. They have variety of dishes cooked in their Chef's special sauces. Also, they serve some vegetarian dishes too in their restaurant. Another is Royal China in Bandra whose menu includes Dimsum, Cheng Fung and variety of Chinese appetizers and main course, both veg. and non-veg.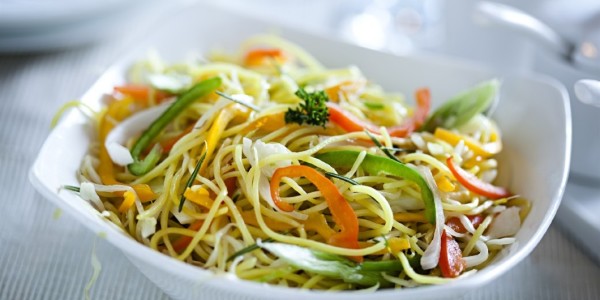 Image Credit: China Villa
Other Chinese Restaurants in Mumbai are China Bistro, Mamagoto, 5 Spice, Hungary Panda with their branches in Thane, Bandra and Andheri. You should also check Asian Street Kitchen at Chowpatty which serves Chinese, Thai and Malaysian Cuisines.
 That's all from my side about Chinese Food and Restaurants in Mumbai. Now you tell me which is your favourite Chinese dish? Have you tried any of the above restaurants in Mumbai?