Lip Balms are a must for me. I use them everyday throughout the year but in winters, this is something I carry with me in my handbag. I have been using Maybelline Baby Lips since quite a long a time. Maybelline Baby Lips Antioxidant Berry is my go-to lip balm these days and I often carry this with myself. Maybelline has extended its Baby Lips Family adding Baby Lip Electro Pops, Baby Lips Spiced up and Baby Lips Candy Wow. Today I'm going to talk about Maybelline Baby Lips Spiced Up Range.
This range is specially meant for Indians. Lip Balms in this range comes in strong flavours and dark colors to suit Indian taste and skin tones. Maybelline Baby Lips Spiced Up Lip Balms come in 3 variants i.e. Tropical Punch, Berry Sherbet and Spicy Cinnamon.
These lip balms come for Rs. 175/-.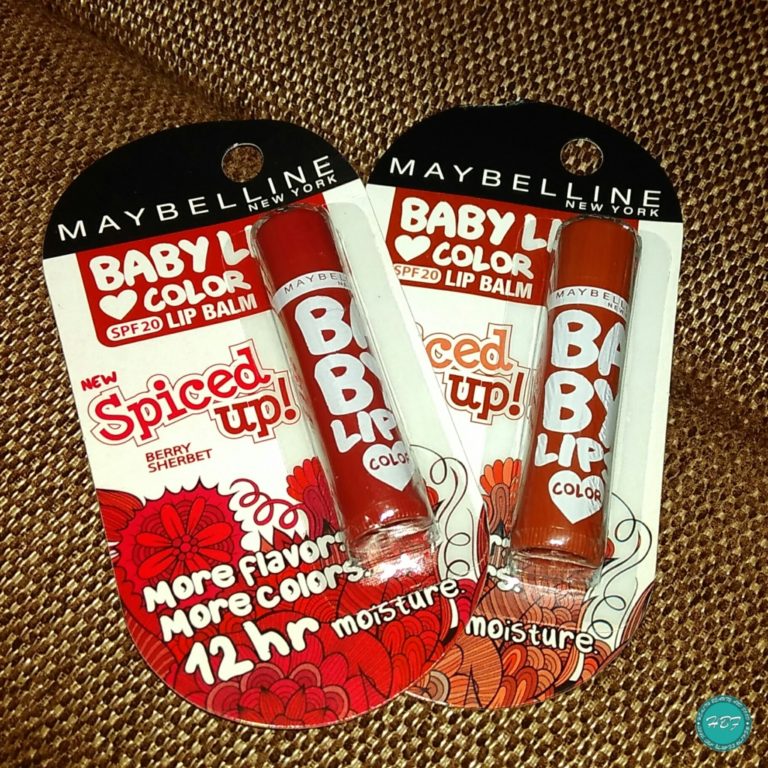 Maybelline Baby Lips Spiced Up Spicy Cinnamon
As the name says, Spicy Cinnamon is Cinnamon flavoured lip balm. The Cinnamon Fragrance in it is quite strong and no, it is not annoying at all. At least I don't find it bothersome. In fact, I really like the smell.
Coming to the shade, spicy cinnamon is brown with some sort of pink in it. That is what I feel. It is not that brown lipstick sort of brown but something which is neutral and will go with all Indian Skin Tone.
Maybelline Baby Lips Spiced Up Berry Sherbet
Berry Sherbet is a berry flavoured and has sweet artificial berry kind-of smell. Again, I did not find the smell over-powering or bothersome. It is a nice berry shade which will look good on everyone.
My Views about Maybelline Baby Lips Spiced Up Range:
Packaging: Packaging is like old baby lips. I would have preferred new look.
Texture: Texture of the Lip Balms is slightly heavy as compared to Baby Lips Candy Wow. You have that feeling of something on your lips while wearing this.
Coverage is pretty good but not as good as Baby Lips Candy Wow. It appears translucent on application and builds up to some extent.
Staying Power: Maybelline Baby Lips Spiced Up Lip Balm stays on my lips for good 3 – 4 hours. With mild snacks and drinks, the lip balm lightens and with full meal it fades away. Now the Moisturisation part, my lips doesn't feel dry for long even after the lip balm fades away so it is quite moisturising.
SPF: These lip balms do come with sun protection which is a plus point.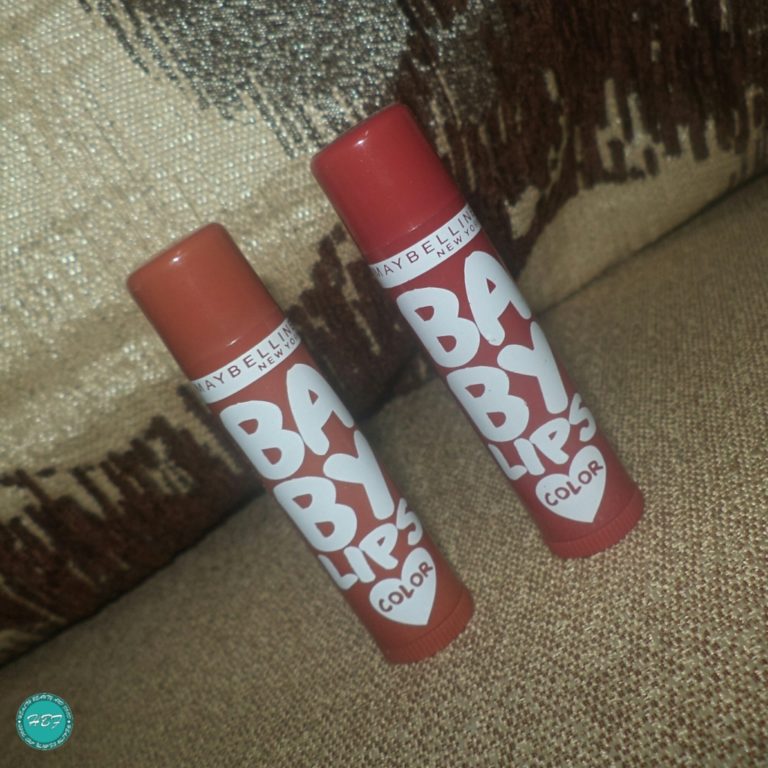 Pros:
Moisturising
Unique flavour
Suits Indian skin-tone
Comes with SPF
Decent Coverage
Good Lasting power
Cons:
Packaging could have been better.
Rating: 4.5/5
Verdict:
Overall Maybelline Baby Lips Spiced Up is a good range of lip balms. These Lip Balms have unique flavour (Cinnamon) and colors that look good on Indians. They provides sun protection, decent coverage and long-lasting hydration.
Buy Maybelline Baby Lips Spiced Up Here