Maybelline is a brand which is a favourite of many, including me. I love Maybelline products as they are of good quality and comes at a very attractive price. Today I'm going to talk about Maybelline's newly launched Baby Lips Electro Pops. These new lip balms come in 4 shades:
Fierce N Tangy – Rs. 135
Berry Bomb – Rs. 165
Oh Orange – Rs. 165
Pink Shock – Rs. 165
Company's Claim and Ingredients:
Packing: Maybelline Baby Lips Electro Pops comes in lovely neon packing. The tube is retractable with transparent cap which shuts tightly. The only problem with the packing is that the lip balm doesn't goes inside completely. You have be careful while shutting the cap or else the lip balm will stick on the cap.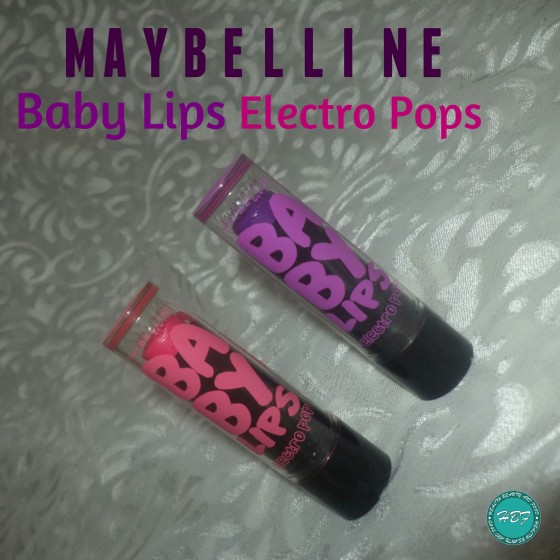 Maybelline Baby Lips Electro Pops Pink Shock:
Pink shock is a bright pink shade which smells like watermelon. I'm totally in love with its fragrance. Even the shade looks pretty on me. Pink shock is the most pigmented among all three tinted electro pops. But yes you need multiple swipe to show bright color on your lips.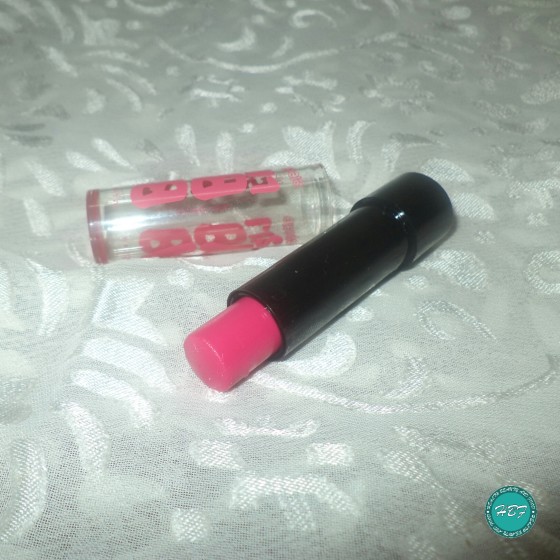 Maybelline Baby Lips Electro Pops Berry Bomb:
I think the name "shock" would be better for this variant as it might have given shock to many because of its dark purple color. Though the lip balm appears dark but it is a light purple-pink shade which require multiple swipes to show up. Berry Bomb is not as pigmented as the Pink Shock but it is the second more pigmented variant among the three. It smells like blackcurrant and reminds me of blackcurrant Mentos marbles.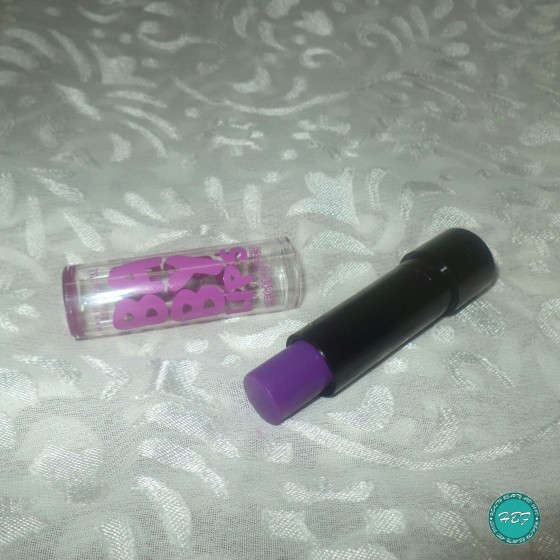 You may also like: Lass Naturals Chocolate and Honey Lip balm review
My experience with Maybelline Baby Lips Electro Pops:
I have used both Pink Shock and Berry Bomb and I feel both the variant are really good. Maybelline Baby Lips Electro pops are fruity flavoured, decently pigmented lip balms. They are very light on lips and even after multiple swipes, I don't feel any heaviness.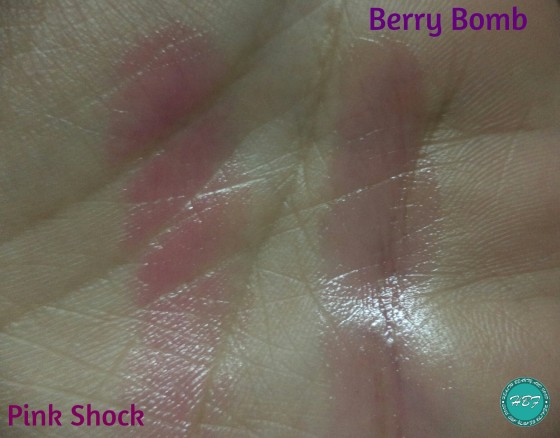 Color and moisturization lasts for 3 – 4 hours without snacking so the 8 hours claim doesn't hold true. After meals a mild tint is left on the lips. Pink shock is more powerful to handle meals as compared to berry bombs.
Also read: Fuschia Tropical Alphonso Lip Balm review
What I like about Maybelline Electro Pops:
Affordable
Cute Neon packing
Fruity Fragrance
Decently pigmented
Easily Available
What I dislike about Maybelline Electro Pops:
Tall claim of 8 hours moisturization (but then no lip balm lasts that long)
Color might not show up on pigmented lips (in case of berry bomb)
Rating: 4.5/5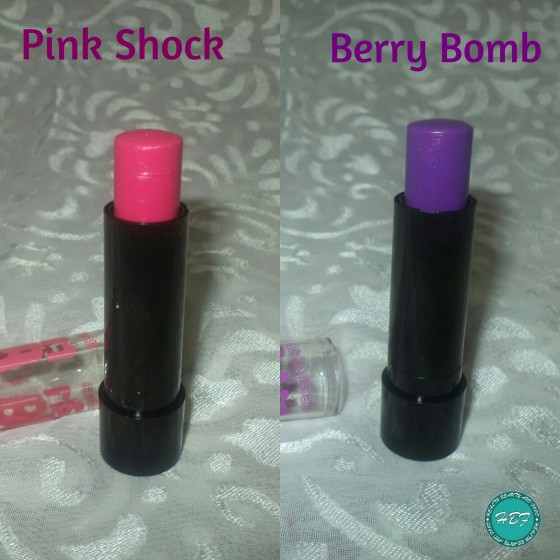 Verdict: Maybelline Baby Lips Electro Pop are cute looking, yummy smelling lip balms which looks beautiful on lips and comes at a reasonable price. If you are a tinted lip balm lover like me, you will definitely going to love them. I highly recommend these lip balms.
I'm sure you guys would have got these Neon babies, so tell me which one is your favourite among the 4 variants? And if you haven't bought the Maybelline Baby Lips Electro Pops yet, I recommend you to get them ASAP (especially the Pink Shock).
Do follow HBF on via Facebook, Twitter, Google+, Pinterest and Instagram to stay updated.
P.S. PR Sample. Honest Review.