I'm more into jewellery nowadays and have recently shopped some pieces, both online and from local market. Online I shopped from Born Pretty Store, Limeroad and Jabong. I thought of doing a Jewellery haul video but I'm unable to do that till now. Let me know if you want to see a haul video in the comments below.
In today's post I'm going to review a neckpiece from BornPrettyStore which is actually my favorite from all the things I shopped.
Here it is.. Born Pretty Store Retro Sweater Chain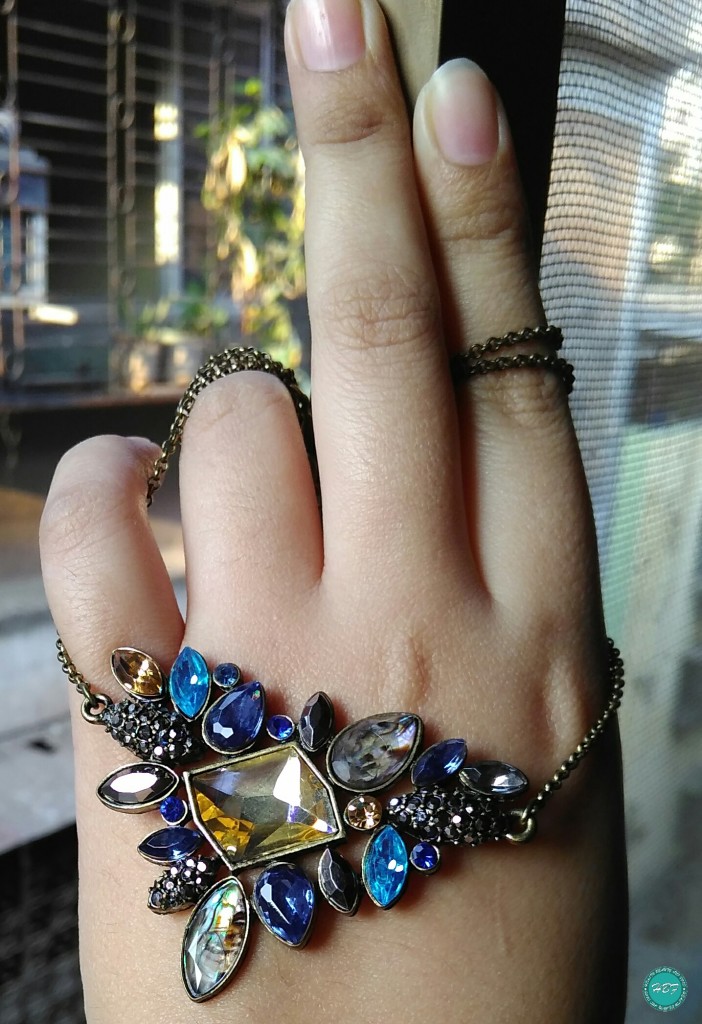 Price: $2.90/ Rs. 194.27
Buy it here using coupon FATT10 to get 10% discount.
My views:
It is a sweater chain which has colorful gemstones on the pendant. Gemstones are of blue, yellow and grey colors. The chain is made with oxidized gold metal to give that retro effect. I have a special liking for such oxidized jewellery and this is why I like it a lot.
The length of Born Pretty Store Retro Sweater Chain is neither too long nor too short. It is just perfect for me. You can pair it with any type if earrings, long, short or medium because it is not very heavy nor a delicate one. I like to pair with my medium sized oxidized gold earrings.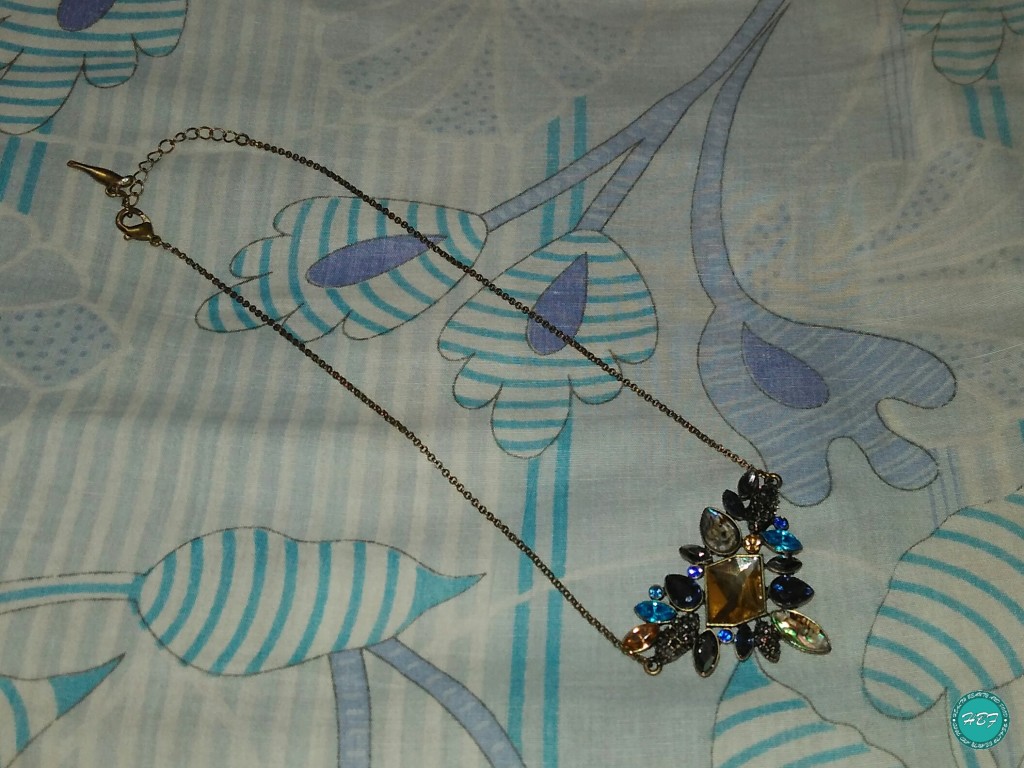 You can wear this chain on any outfit you like. Colorful stones on the pendant can be matched different colored dresses. I like to wear it on blue, grey silver-colored outfits.
In terms of quality the neckpiece is good. The chain, the hook and the pendant everything is of good quality.
Pros:
Gorgeous chain
Can be paired with any length earrings
Will look good on any outfit
So cheap it is!!
Shopping with BPS is easy and safe
Free Shipping
Cons:
Can't think of any
Rating: 5/5
Born Pretty Store Retro Sweater Chain is a lovely piece to buy if you are fond of such gemstone jewellery. Good quality, beautiful design and cheaper price, that's all about the necklace.
What you think about Born Pretty Store Retro Sweater Chain? Do you like it or not?