I'm sure almost every one of you is aware of Born Pretty Store. It is a Hong kong based Online Shopping website which ships all over the world without any shipping charges (Isn't that great?). They sell make-up and nail art stuffs, jewelleries, accessories and a lot more. All within reasonable price range and of decent quality. Once you go through Born Pretty Store's website, you can't decide what to leave and what to buy.
Recently, I got a chance to try some Jewellery from Born Pretty Store and today I'm sharing my views on it.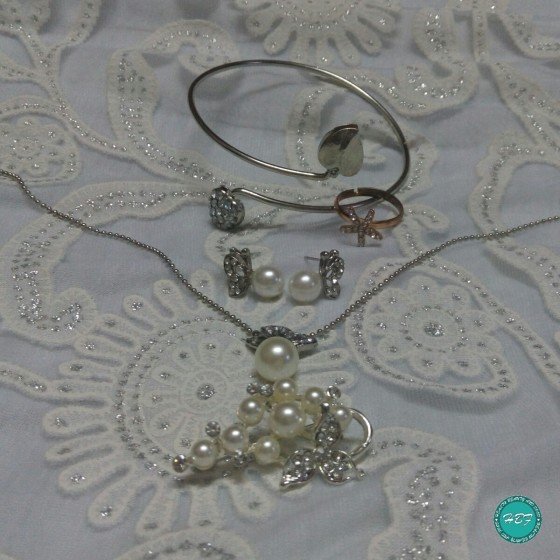 Have a look at all the jewellery pieces individually:
1. Double Heart Designed Rhinestone Bracelet ($1.99)
Buy here at 10% discount using FATT10 code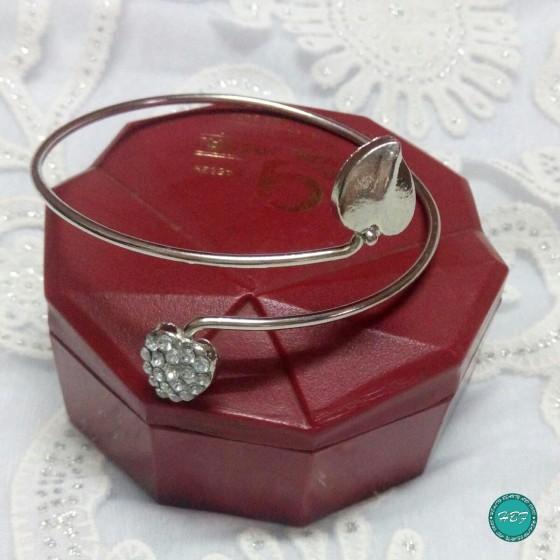 The time I saw this bracelet, I felt in love with it. It looks so elegant and come at an attractive price. The only con about this bracelet is that it comes only in one size. But yes you can resize it by carefully pressing the two ends or pulling them apart.
2. Elegant Lady's Silver Plated Brooch ($3.68)
Buy here at 10% discount using FATT10 code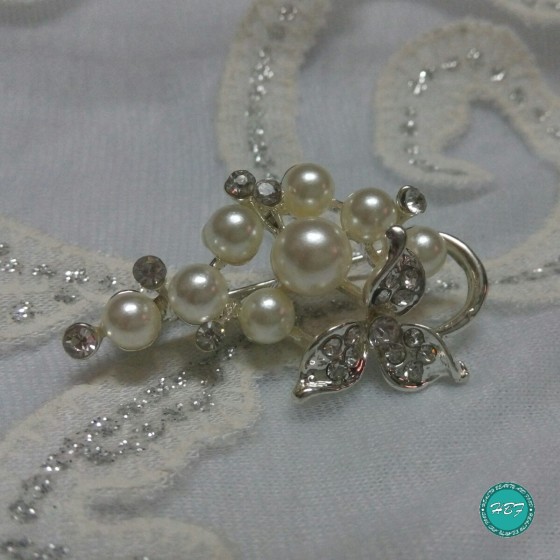 This is something my favourite as I love brooches and hoard them like anything (Exaggerating a bit 😉 ). Luckily I got this brooch in pearl and diamond combo (my favourite combination) and I couldn't say no to it. The brooch is of decent quality and looks very pretty when wore.
3. Vogue Pearl Shaped Ear Studs & Necklace ($2.18)
Buy here at 10% discount using FATT10 code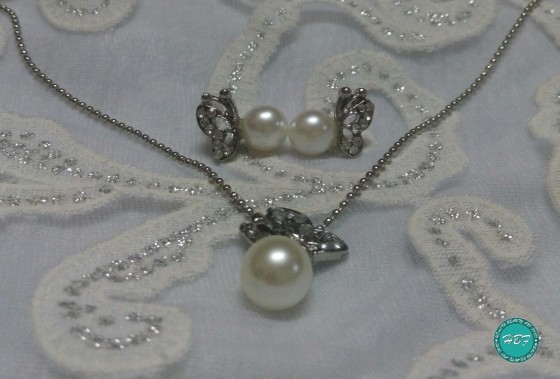 Again, pearl and diamond combination grabbed my attention and I selected this cute jewellery set. This set is of okay quality. The diamonds on the pendant is a bit darker and not shiny, which ruin the beauty of the jewellery. Earrings are perfect and looks pretty when you wear.
4. Rhinestone Clustered Star Ring ($0.99)
Buy here at 10% discount using FATT10 code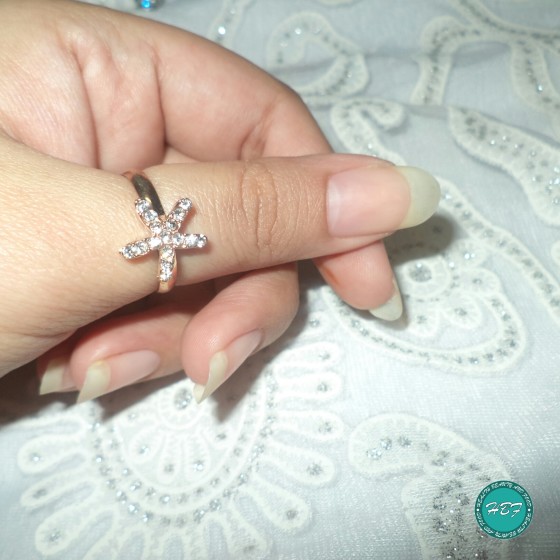 This Star shaped rhinestone ring is something which has made my overall shopping experience a little bitter. That is because its coating fades away in first wear, leaving my finger green/black. The ring looks so pretty when you wear it but I can't wear it again due to the discolouration. 🙁
My Overall Shopping Experience with Born Pretty Store:
My parcel dispatched on 29th December and I received it on 8th January. The expected delivery time is 4 – 5 weeks and I got my products in 10 days. All the products were separately packed in a small resealable plastic bags and reached safely to me.
What I like about Born Pretty Store jewellery:
Large variety of products to choose from
Attractive Price
Decent quality
Elegant designs
Safe Packing
Free Shipping all over the world
What I dislike about Born Pretty Store jewellery:
Color of jewellery fades in first wear (in case of ring)
Diamonds not shiny (in case of pendant and bracelet)
Only online payment option available (No COD)
Rating: 4/5
Verdict: Born Pretty Store is a perfect online store where you can buy wide variety of products at a cheaper price. Their Jewellery/Accessories section is worth checking and I'm sure will end up buying loads of stuffs. Quality of jewellery is Okay (expect for one or two things) and for the price they come, it's a steal. I totally recommend Born Pretty Store for jewelleries and accessories, nail art products and for some other stuffs like make-up and jewellery organisers and multi-purpose bags.
Tell me what have you shopped from Born Pretty Store? How was your shopping experience?
P.S. PR Sample. Honest Review.