Hello lovelies,
Fab Bag April 2016 was on time. I got an indication email on 31st March that my bag is dispatch and I received it on 1st April. How quick it is! I wanted to do an unboxing video this time but unfortunately couldn't make it. I still managed to do a review video which you can watch here:
If you like this video please subscribe to my channel here.
Okay enough of self promotion ;P , let's come back to the Fab Bag. So the theme this time is Spring and matching with the theme we have a pink textured pouch containing all the products. Have a look at the pouch in video if you haven't watch it.
What I got in my Fab Bag April 2016?
1. Catrice Long-lasting Pencil 100 Upper Brown Side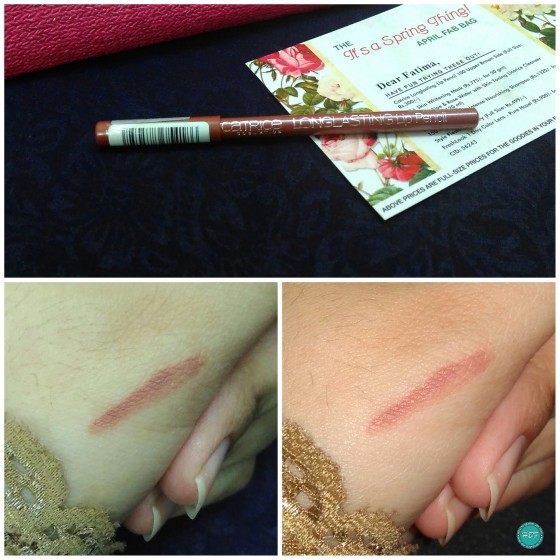 This is a pretty brown shade with pink undertone. Upper brown side is close to Kylie Jenner's nude lipcolor. I wore it all over my lips twice and found that it is creamy and non-drying. Catrice Long-lasting Pencil comes for Rs. 300.
2. 03+ Skin Whitening Mask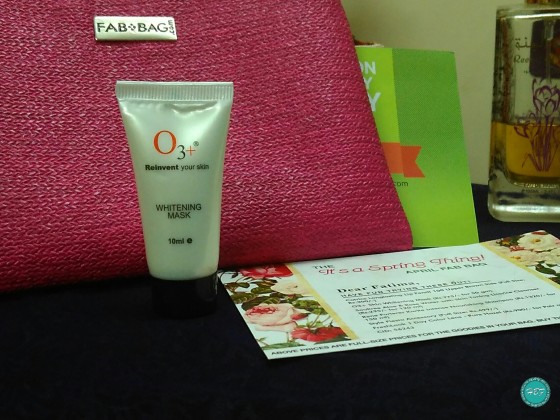 Then in my Fab Bag April 2016 is this mini sample of Face Mask from o3+. I haven't used it till now so can't comment on it. I think this sample will last for 2 – 3 uses. Full size pack i.e. 50 grams of this mask is priced at Rs. 775.
3. Soultree Aloe & Rose water with Skin Toning Licorice Cleanser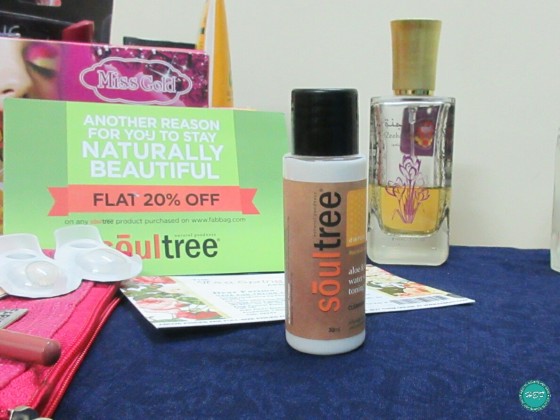 I have already tried Soultree Apricot Oil & Honey Moisturizer which was quite good. So receiving a sample from Soultree made me happy. I tried this cleansing milk twice and found that it is a good cleanser and yes, it is efficient in removing make-up also. I would like to buy Soultree Aloe & Rose water cleansing milk in future. Its price is Rs. 295 for 120 ml.
4. Rene Furterer Karite Intense Nourishing Shampoo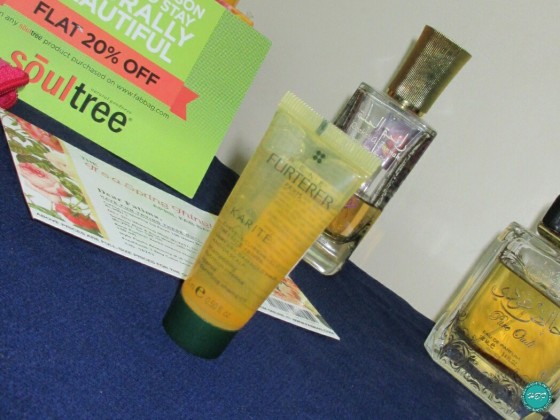 Next I got this sample of Rene Furterer Shampoo and guys this shampoo is damn good. It smells amazing and my hairs became soft and silky after use. I'm not willing to spend Rs. 1,350/- for 150 ml of shampoo or else I would have purchased it. 😀
5. Style Fiesta Accessory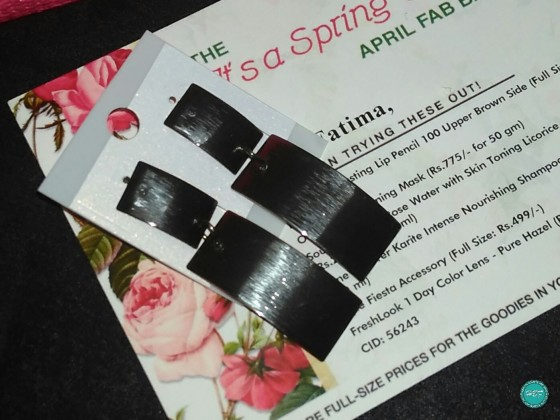 In my Fab Bag April 2016 came this surprise jewellery from a brand called Style Fiesta. Okay I googled about this brand and found this Style Fiesta. I don't think the earrings I got is from this Style Fiesta because it's quite price-y and far away from their quality and style standards. The price mentioned on these earring is Rs. 499 and I feel it is highly overpriced.
6. Freshlook 1 Day Color Lens – Pure Hazel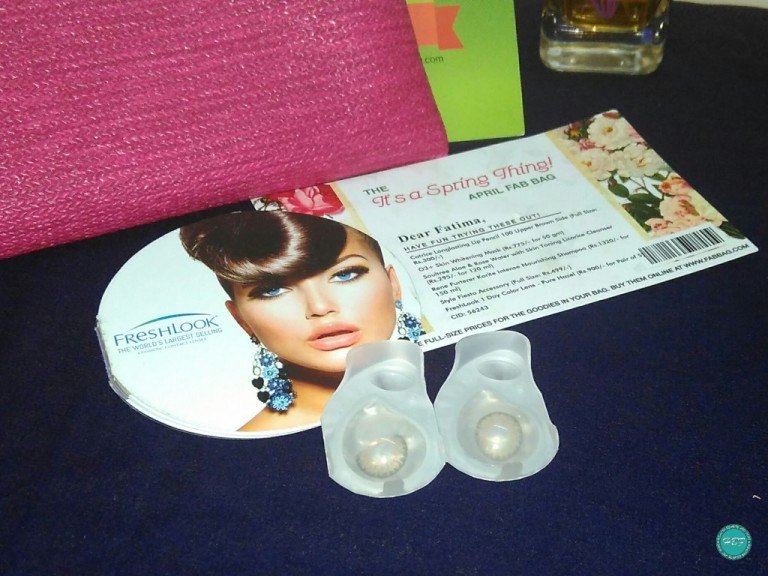 This Freshlook 1 Day Color Lens sample is something additional. This is not a part of Fab Bag and we were given option to get this if we want. These lens are priced at Rs. 900 for a pair of 5.
This month's Fab Bag is not a hit for me. I feel last month's bag was far much better than this. Good things about Fab Bag April 2016 is that;
we got 6 products
we got a jewellery this time
we were allowed to select the lens color and lip pencil from available choices
Fab Bag delivered on first day of the month
Coming to the downside;
Earrings are not good
Bag is filled with samples
No exciting product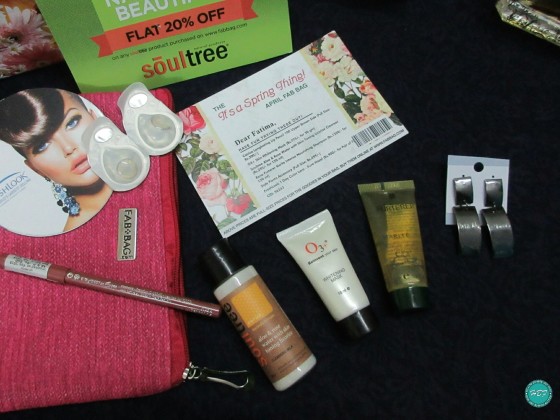 So Fab Bag April 2016 is just an okay one. It is not a must-have. If you like the products, buy it. If you made your mind to subscribe the bag, you can subscribe here.
What you think about this month's Fab Bag? Have you subscribed it this time? What all things you got?