What's up guys?
I'm keeping a little busy these days so I'm not able to post frequently. I have a lot of make-up and skin care products to review and a few recipes to post. I'm trying to get back to blogging seriously and I'll definitely post a video on YouTube in a day or two. So if you haven't subscribed to my channel, subscribe here now.
Now coming to today's post. As you are already aware with the title, it is a website review. I have recently shopped from this new website named Alpava. Pronounced as "Aap Luv", it means taking a bath to purify oneself in sanskrit. Aplava is a shopping website dedicated to beauty and wellness products. They sell authentic skin care, hair care and wellness products and fragrances. There is a separate section for men and children and they also have some products for home like scented candles and room freshener.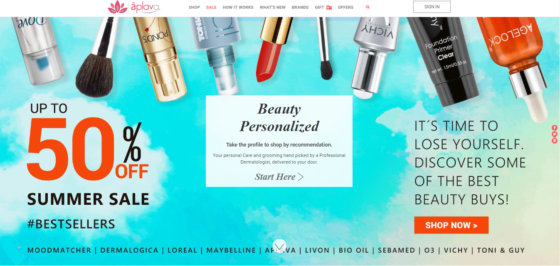 The website is pretty simple to use and homepage itself share almost all the details a user need. We have a simple drop-menu to shop using categories and brands. I saw products from brands like Revlon, Lakme', Kronokare, Loreal, etc. They also stock Maskeraide, bodyography, Blue Nectar, etc. Aplava has also launched its professional make-up brush range recently. As per Aplava, they have 5000+ products currently consisting of cleansers, toners, moisturisers, shampoos and some of the best anti-ageing creams. Even though they have a good range of products, I still miss some products from a few common brands. I can't complain much as they have just started out and I'm sure they are going add more variety in terms of brands and products.
---
Find out my shopping experience with Dresslink
---
I have shopped a few skin care and make-up products from them and my experience was good. I received my order in 7 days after placing it, which I think is a little late as compared to other e-commerce sites. I usually get my parcel in 3 – 4 days from other sites. Aplava provides free shipping on orders over Rs. 999/-, below which a charge of Rs. 50 is added. All the products were placed together in a bubble wrap and packed in a cardboard box. Everything came safe and in proper condition except for a lipstick which they replaced quickly. I was facing a some problem while placing order but the team addressed and resolved my problem promptly. So, customer support is good and swift.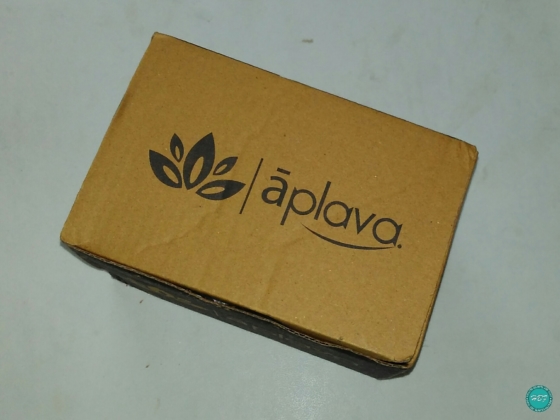 Aplava is similar to other beauty shopping website but what makes them stand out is their
Personalized Beauty feature. Based on your gender, skin type and problem, etc. the website recommend you a few products. How good is that!
---
Learn how to earn cashback while shopping
---
Now let me tell you what all stuffs I picked up:
Garnier Men Oil Control Face Wash (for my brother)
Maybelline Cheeky Glow blush in shade Creamy Cinnamon
STREET WEAR Color Rich Ultra Moist Lip Color in shade Spell Bound
FACES Go Chic Lipstick in shade Twig
PONDS Flawless White Facial Foam
Votre White Essence Brightening Scrub
Gillette Mach 3 Razor (for dad)
Coloressence Mesmerising Lip Color in shade Pink Passion
Olay Natural White Foaming Face Wash Cleanser
Votre Refining Toner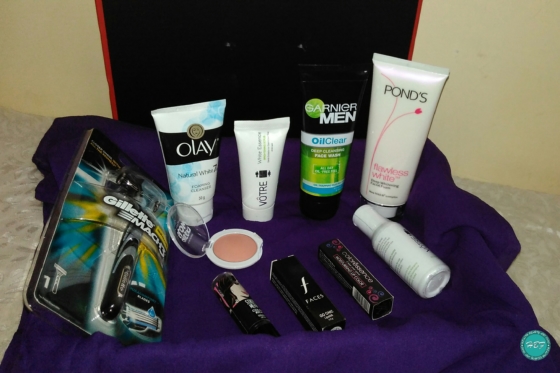 I'm not sharing much details about the products I purchased as these are pretty common stuffs. If you want me to review any of these things, just let me know in the comment section below. Now to sum up my review;
Aplava is good beauty and wellness shopping website for men and women which offers variety of authentic products and brands. Its special feature of recommending products based on our need make it different from the rest. Quick and helpful customer support is worthy of praise. In spite of all the good things I feel they need to build up their collection and offer products from common brands. Also, I'll appreciate rapid delivery as waiting for things you shopped online is very difficult. 😉
So that was my experience with this new beauty e-store. If you are looking for some beauty products online shopping, check out Aplava! Or if you have already shopped from them, share your experience with me in the comment section. I love to see hauls so don't forget to leave your blog/video link where you shared your haul from this site.
---
Read all my shopping website review
---