When it comes to online shopping we have bought electronic items, bag and shoes. I was not an online shopping person as I like to shop from markets and malls. But then things are changing since I started blogging. And this time I did a mini haul from Jabong.com. So today I am sharing my shopping experience with this site.
I know this shopping portal needs no introduction but still, as a part of formality let me introduce this site.
About Jabong.com:
Jabong.com is a young and vibrant company that aims to provide good quality branded products. Jabong.com caters to the fashion needs of men, women and kids across footwear, apparel, jewellery and accessories.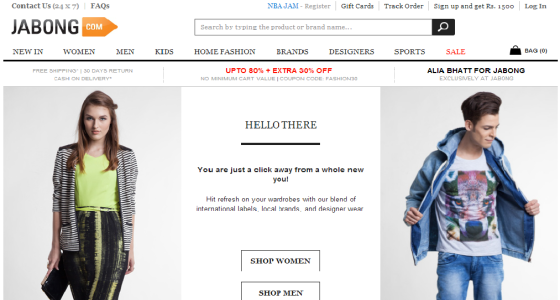 At Jabong.com we strive to achieve the highest level of "Customer Satisfaction" possible. Our cutting edge E-commerce platform, highly experienced buying team, agile warehouse systems and state of the art customer care centre provides customer with:
Broader selection of products
Superior buying experience
On-time delivery of products
Quick resolution of any concerns
What I shopped from Jabong.com:
I ordered 4 things from the website. They are:
Maybelline Color Show Nail En – Devil Wears Purple 012
Maybelline Baby Lips Anti Oxidant Berry
Oxy Glow Rose Petals Refreshing Toner
Coloressence Compact Powder Beige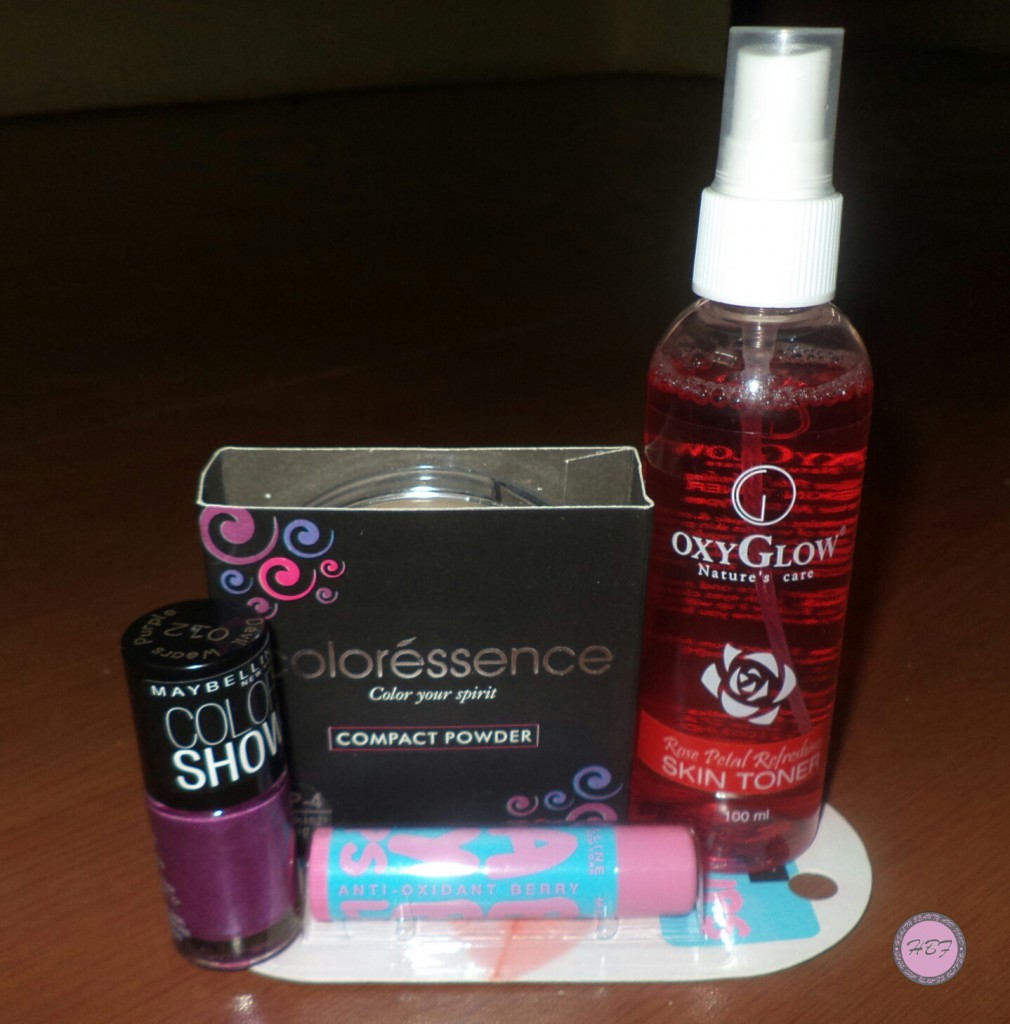 About the parcel's packaging:
My Jabong.com parcel came in a cardboard box with all the things wrapped in bubble wrap and placed inside. That cardboard box was also covered in a plastic bag (see first picture) which had my name and address stuck on it.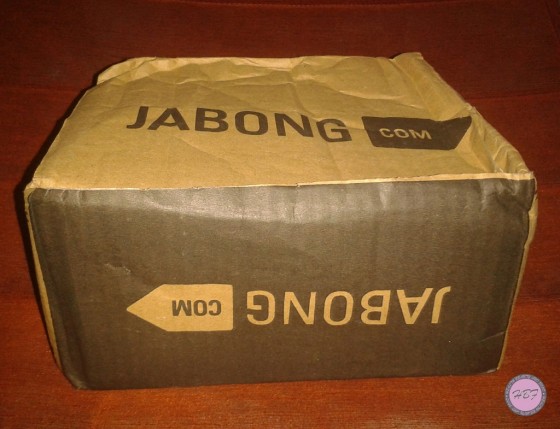 All the four things were packed in individual plastic bags. Now here is a bad thing about the packing. My Oxy glow Toner's cap was open, due to which some toner fell in the bag. Rest everything was in good condition.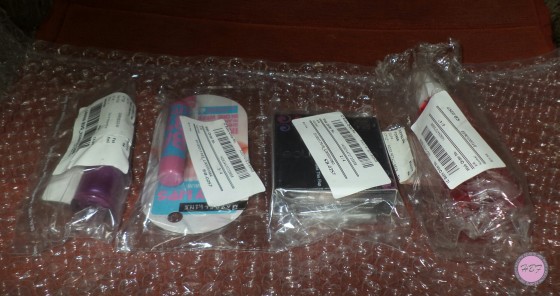 My Experience with Jabong.com:
I had placed my order on 24th September in evening and my parcel reached me on 26th afternoon (so quick na..). After order placement I received an email and a text message about the order confirmation and expected delivery date which was 28th September.
In 2 – 3 hours I received another mail and text message which said that my parcel has dispatched. They provided the name and Website of Courier Company and order tracking number. So I had a track of where my parcel is.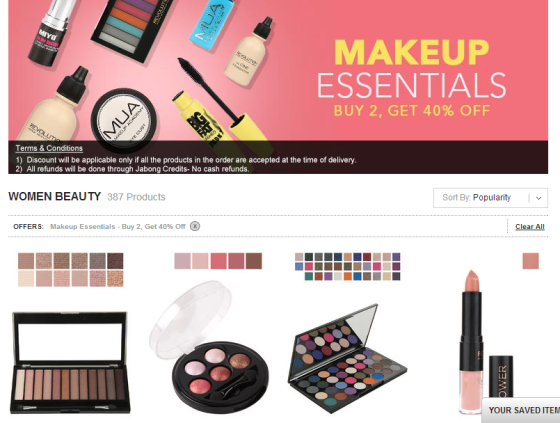 On 26th, I got a text message that my parcel will be delivered today and by the mid-afternoon I received it.
Here, I want to mention one thing. I ordered a Coloressence compact in shade 2 beige but they gave me a shade 4 pink beige one. This is actually a con about the website. But, for me it is not really a disadvantage because I was looking for this shade and it was unavailable on Jabong.
What I like about Jabong.com:
Quick delivery
Wide range of products
Simple website layout which makes shopping easy
What I dislike about Jabong.com:
Need to look after the packing
Did not gave what I ordered
Rating:

4/5
Winding up:
Jabong.com offers and wide variety of products for both Men and Women. Clothes, shoes, bags, accessories, jewelleries, make-up and beauty products, they have everything you need to be you i.e. to be yourself (Jabong's new tagline).
Plus, they are offering some great offers and discount for Diwali. Some of the offers I found interesting is Flat 20% discount on beauty products of Maybelline and Loreal. Exciting na? Also, take a look at their handbags and jewellery collection. Jabong is offering great discount on that this Diwali. I am sure you will get some good stuffs for Diwali.
Over to you:
Overall, it was a good experience shopping from Jabong.com and I am going to shop again from this site.
Have you ever shopped form Jabong.com? How your shopping experience? Share with me in the comments section below.
If my review is helpful for you then do share it on Facebook, Twitter and Google+.