Pretty shades, Cute packing and cheaper price! Yes I'm talking about Elle 18 Color Pops Lipsticks. They are available in a lot of beautiful shades at an attractive price. This is why I think almost everyone have at least of one these lippies. I too have this Elle 18 Color Pops in Burgundy Wine with me which I'll be reviewing today.
I actually purchased this lipstick online from Jabong and that time only the shade number was present on the website. Judging lipstick color online is something very difficult and this lipstick came out totally different from what I saw online. Something which I didn't like much.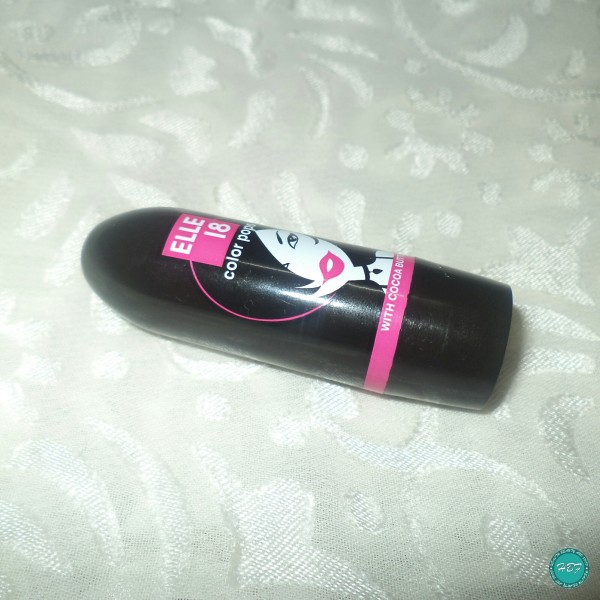 Price: Rs. 120/- (Buy here for Rs. 105/-)
Packing: Elle 18 color pop lipstick comes in a black plastic bullet with animated doll face printed on it. Packing is quite attractive and something good for a 120 bucks lipstick.
My experience
Like I said above that this shade is completely different from what I expected and I actually didn't like it much. That's why I have worn it only twice.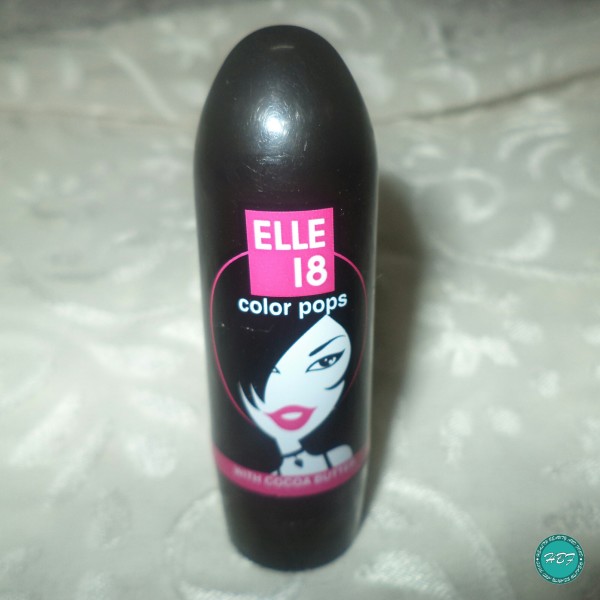 Elle 18 color pop Burgundy Wine is a bright purplish-pink color, something which is apt for winters. Coming to the texture, it is a creamy lipstick which glides smoothly on the lips. It has bubble gum kind of fragrance which doesn't bother me but some people may look like it.
This lipstick does transfer and fades a bit with mild snacking. Lasting Power of Elle 18 Color Pops Burgundy Wine is pretty average. For me it lasted for around 3 hours and then it fades away. I don't think it will survive full meal. Elle 18 lipsticks tends to melt but this one haven't melted until.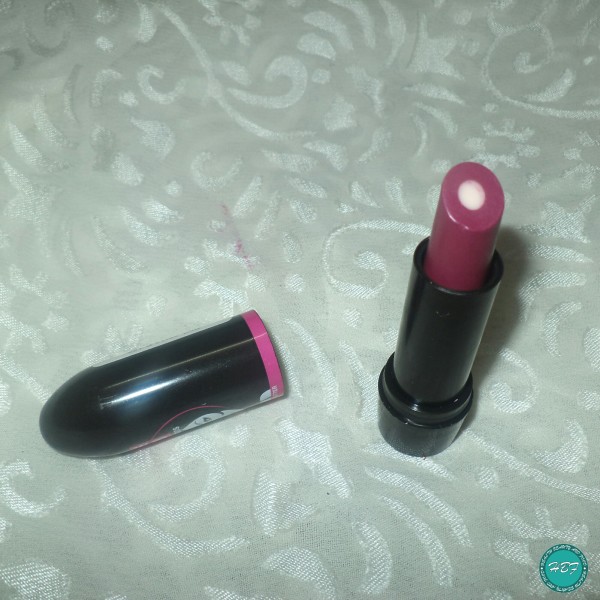 Overall Elle 18 Color Pops Burgundy wine is a good shade which will suit most of the Indian skin. Even many in my relatives liked this shade and my Aunt grabbed it from me before anyone else could.
Pros and Cons
The Good Points:
Beautiful Shade
Cute Packing
Easy to apply
Nice Fragrance
Pocket Friendly
Easily Available
Doesn't melt (this particular one)
The Bad Points:
Average Lasting Power
Transferable
Some may not like the fragrance
Might melt in summer
Rating: 4/5
Verdict
Elle 18 Color Pops Burgundy Wine Lipstick is good lipstick which comes at an attractive price. The Shade Burgundy Wine is a pretty one which will suit many people. For the price it comes, it is definitely worth buying. I recommend this lipstick to someone who is looking for a budget friendly lipstick and won't mind the average staying power.
Now I want to try Elle 18 Color Boost Lipstick so if you have any shade suggestion for me, please leave it in the comments section below. Also, tell me which Elle 18 Color Pops Lipstick you have?
For more such post follow HBF on  Facebook, Twitter, Google+, Pinterest and Instagram.