Diwali is just round the corner and I'm sure you guys are shopping for all your festive essentials. Keeping this in mind, I'll sharing some festive-related posts on HBF in coming days starting from today. My first post today is about 2 beautiful shades of lipstick which are perfect for festivals and parties.
These 2 lipstick shades are from Maybelline Color Show range which was introduced a while back. They have recently added some more shades to it and now Maybelline Color Show lipsticks are in 32 colors divided into 4 color family i.e. Red, Mauves, Pinks and Browns (Orange colors are a part of brown family).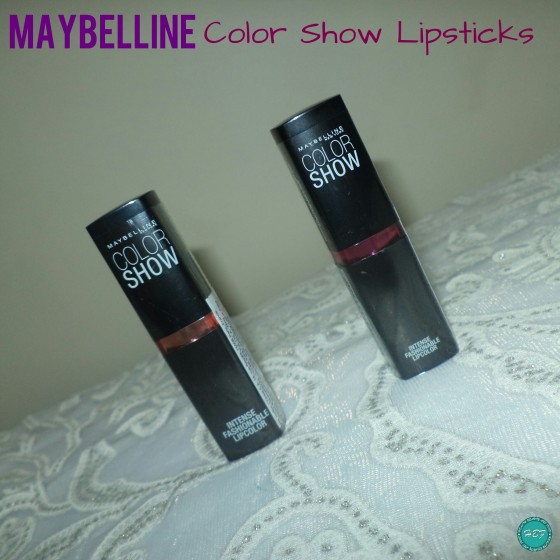 Why pick Maybelline Color Show lipsticks:
They give all day hydration.
They are heat resistant
They guarantee color integrity.
They do not fade even in extreme heat and humidity.
They have a non-sticky, soft texture and hence are easy to glide.
Price: Rs. 299/-
Packing: Maybelline Color Show Lipsticks comes in black glossy bullet and cap with a shade ring on the bullet to identify color family. All the details are printed on the wrapper which needs to be removed to use the lipstick.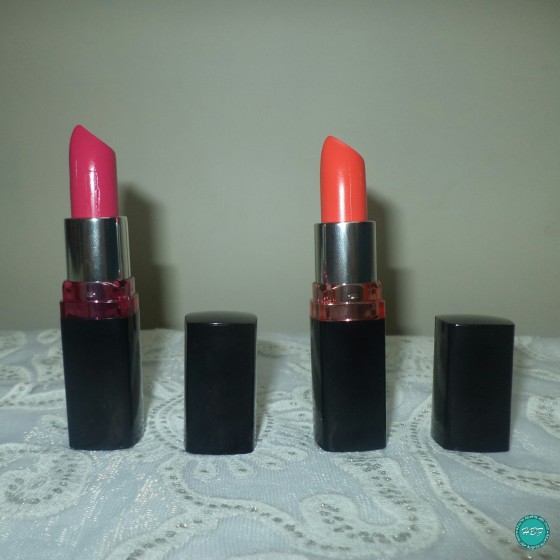 My Experience:
Maybelline Color Show Lipsticks are very creamy and glides smoothly on the lips. These lipsticks has slightly glossy finish and they are pretty much pigmented. There are some sheer shades as well, like the Orange Icon which I have. But that too show up well with 3 – 4 swipes.
Being creamy, the staying power of Maybelline Color Show Lipsticks is average. It can stay for 3 – 4 hours without food or water. These lipsticks fade away with full meal leaving a slight tint behind.
I have 2 shades from Maybelline Color Show Lipsticks, one from Pink Family and One from Brown Family. Lets learn about these shades in detail.
---
Also Read: Elle 18 Color Pops Burgundy Wine Lipstick Review
---
Maybelline Color Show Lipstick Fuschia Flare: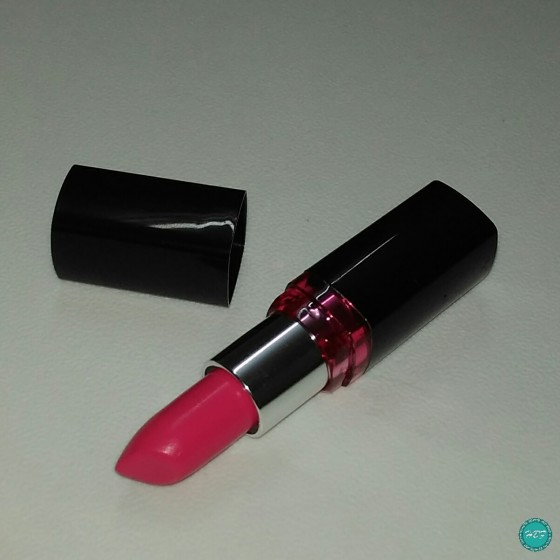 This is my favourite among the two. Fuschia Flare is a true fuschia color which is very pigmented. Single swipe gives you opaqueness and dual swipes makes the color appear even darker. This particular shades is perfect for Indians and will suit many Indian Skin Tones.
Fuschia Flare stays for a really long time and survive light meals. It fades with full meal leaving a pinkish tint behind. This particular shades takes long time to come off. You need continuous rubbing with a lipstick remover to remove it.
---
Check out: Maybelline Baby Lips Electro Pops Review (Pink Shock and Berry Bomb)
---
Maybelline Color Show Lipstick Orange Icon: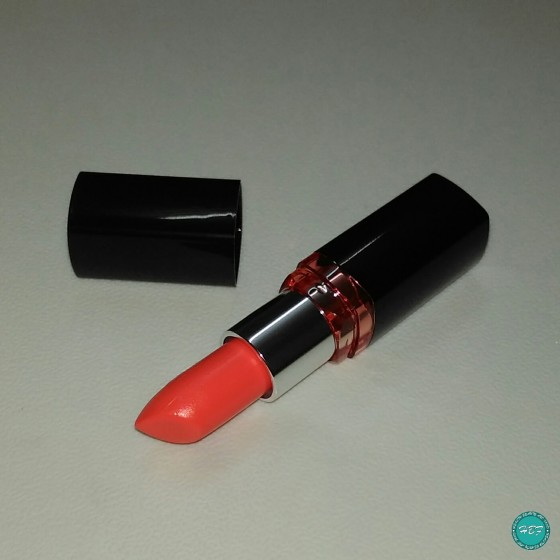 Orange Icon looks like a neon-y orange candy sort of a shade in bullet but it turns out to a pretty coral shade on lips. This is more on the sheer side and you need 3 – 4 swipes for good color. One can wear Orange Icon during day as well as in night and it will go well with both subtle and bold make-up.
Being on the sheer side this particular shade comes off easily with a lipstick remover or cleansing milk. It doesn't stain my lips. Orange Icon vanishes with meals and leave a subtle coral tint on lips.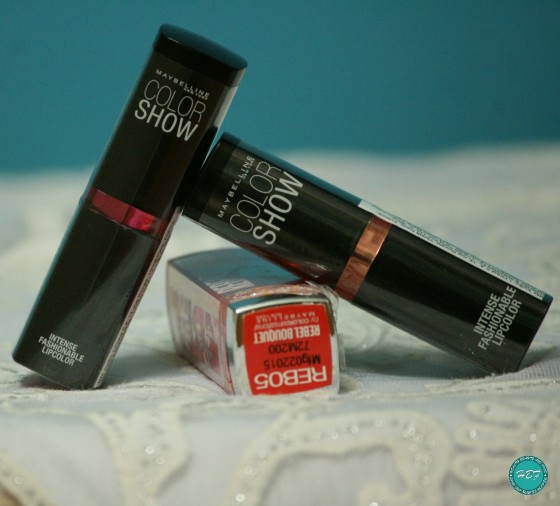 Pros:
Budget friendly
Easily available
Creamy and glides smoothly on lips
Variety of colors to choose from
Most of the shades are well pigmented
Cons:
Some shades are sheer and require multiple swipes to show up
Average staying power
Darker shades may stain lips
Rating: 4.5/5
Verdict: 
Maybelline Color Show Lipsticks are creamy lipsticks which provide glossy finish. These lipsticks comes in variety of shades and they are nicely pigmented. The lipsticks doesn't survive meals and fades away leaving a tint behind. Staying power is average but looking at the price, we can't complain. The shades Fuschia Flare and Orange Icon are perfect for festivals and parties.
Have you tried Maybelline Color Show Lipsticks? Which is your favourite shade? Let me know in the comment section below.