Lipsticks are something I had a relationship with since childhood. Yes, my grandmom use to apply lipsticks on my lips when was just 5. But then when I grew up a little and knew lipsticks are not for kids, I kept myself away from it. Then again in my late teens I made a good bond with lipsticks and lipglosses which is getting stronger day by day. 😀
Earlier it use to be pink lipsticks but now I keep on experimenting with colors. From berries to oranges to neutrals I tried everything lately but what I am loving the most these days is Red on my lips. I feel a perfect red lipstick has that power to change the usual you and make you look gorgeous and glamorous in a moment. All you need is a correct red shade and pair it with subtle and glowing make-up.
Today I'll be talking about that Red lip color which is perfect for all Indian Skin Tone. And that is Oriflame The ONE Matte Lipstick Red Seduction. Trust me guys, you need this lipstick to rock current wedding/winter season. Don't believe me? Read on and by the end of this post, you might be ordering this online. (Thoda jyada hoga 😉 ). Anyway, read and decide yourself.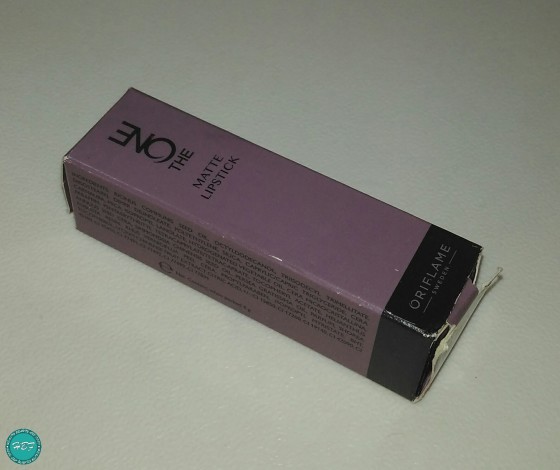 Price: Rs. 499/- for 4 grams
Buy here for Rs. 425 with free shipping or you can buy directly from Oriflame website.
Packing: Okay I must say the packaging is not an attractive one. It is grey and black bullet and cardboard. 🙁 This beauty needs to be packed in a black bullet. Something like Maybelline Color Show lipsticks.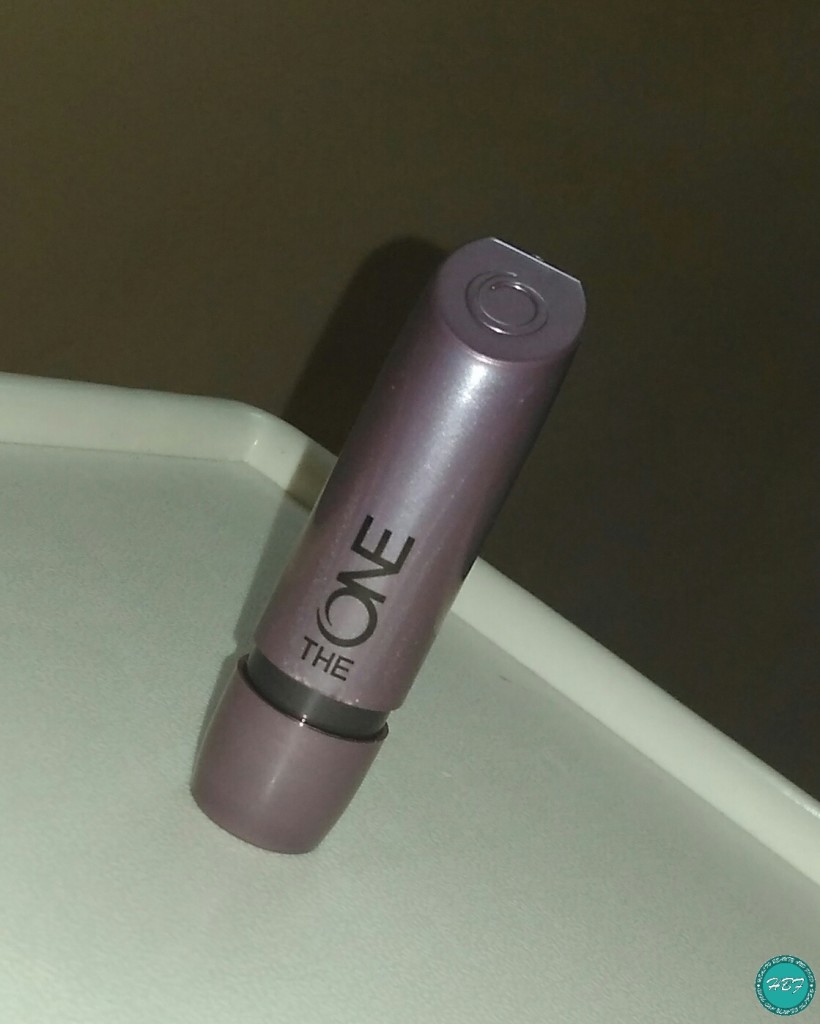 Experience:
You all know this since the beginning of this post that I'm in love with Oriflame The ONE Matte Lipstick Red Seduction. This is a dark gorgeous red shade which has blue undertone. The lipstick has creamy texture and it glides smoothly on the lips. But yes you need exfoliated and moisturised lips. Or else it has a tendency to accentuate dry patches on the lips.
The lipstick appears a bit glossy on application but it transfers into a semi-matte finish. So it is not a complete matte lipstick even though Oriflame says so. But still I would say it looks really nice on lips. Oriflame The ONE Matte Lipstick Red Seduction is not transfer-proof. It does transfer a little but still manage to stay around 4 – 5 hours on the lips.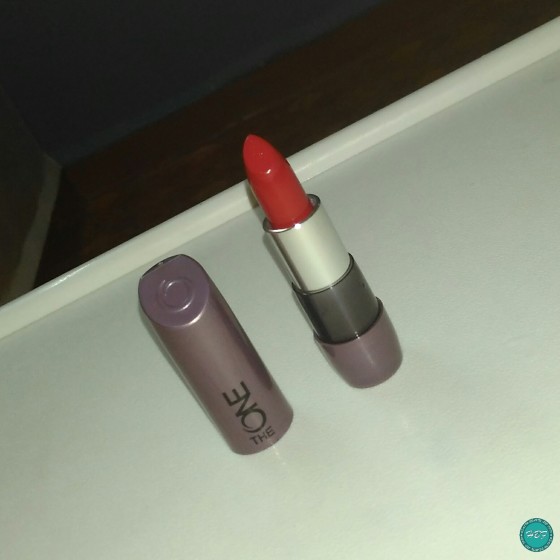 This lipstick does survive mini snacks and drink but it fades away with full meal leaving a pinkish-red tint on the lips. And yes, since it is a matte lipstick, it doesn't bleed.
---
Also read: Maybelline Baby Lips Electro Pops Review (Pink Shock and Berry Bomb)
---
Pros:
Dark Red Color
Survive mini meals
Doesn't bleed
Doesn't transfer much
Last long
Fades with a pretty tint
Suits many skin tone
Cons:
Not completely matte
Transfers a little
Accentuate dry patches
A little pricey
Available offline only through oriflame representatives

Rating: 4.5/5
Verdict:
Oriflame The ONE Matte Lipstick Red Seduction is a cool toned dark red lipstick which has semi-matte finish. It doesn't bleed, last long, survive small meals and will suit many Indian skin tones. Since it is winter and even wedding season is going on, I'll recommend this lipstick to everyone.
Have you tried Oriflame The ONE Matte Lipstick Red Seduction? Which is your current favourite red lipstick? Let me know in the comments below.