Valentine's Day is just round the corner and I'm sure everybody is busy making preparations for the day of love. Perfect dress, cute hairstyle and a pretty face, that's all a girl need for a V-Day date. No matter how beautiful a girl is, she can never skip make-up on any special day. Being a girl I obviously know this fact and so I'm here to help you with your make-up.
I was thinking about Valentine's Day Makeup and made a rough list of essentials. And then I thought of selecting all these products from a single brand and share it with you. The brand which came in my mind was Blue Heaven Cosmetics. Why? Because it a trusted old brand which makes very affordable products and the best part is, its products are easily available everywhere. Check your local beauty store and you will find Blue Heaven there.
My idea of a Valentine's Day Makeup is wearing a good base which last all day, soft pink lips and cheeks and pink-purple eyes with long, flirty lashes. To bring this idea in reality I have picked some of the products from Blue Heaven Cosmetics. Have a look at the list:
1. Blue Heaven X Factor Foundation: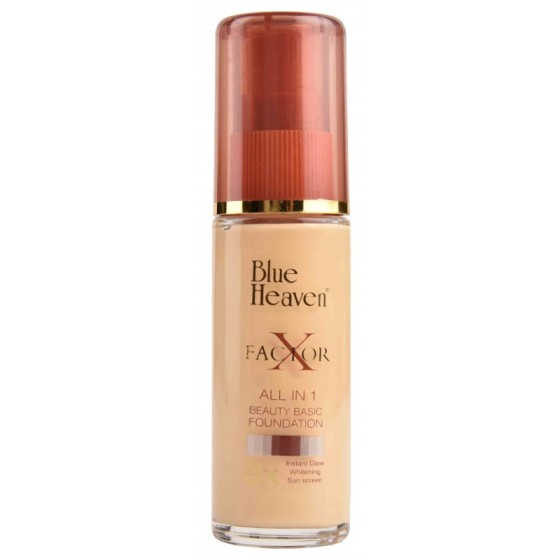 It is a full coverage foundation which provides instant glow. Unlike other foundations it comes in only 2 shades i.e. Natural (Yellow undertone) and Blush (Pink Undertone). Depending on the undertone you have, you can select any of this. Don't worry, it will match your skin tone after a few moments of application. And did I tell you it is long-lasting and contains sunscreen? Price is just Rs. 125/-.
2. Blue Heaven Personal Compact: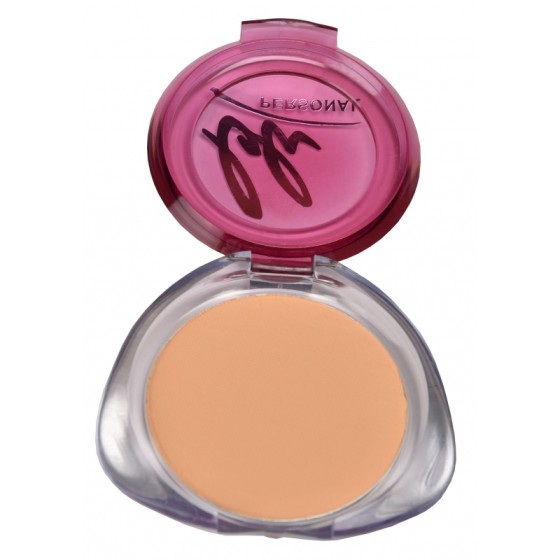 To set your foundation and keep your face oil-free, you definitely need a compact. My pick from the range of Blue Heaven Compact powder is its Personal Compact. Cute packaging, sunscreen, oil-control and moisturising formula, what else you want from a compact? Its available in 4 shades and comes for only Rs. 90/-.
3. Blue Heaven Eye Magic instant Eye Shadow in 605: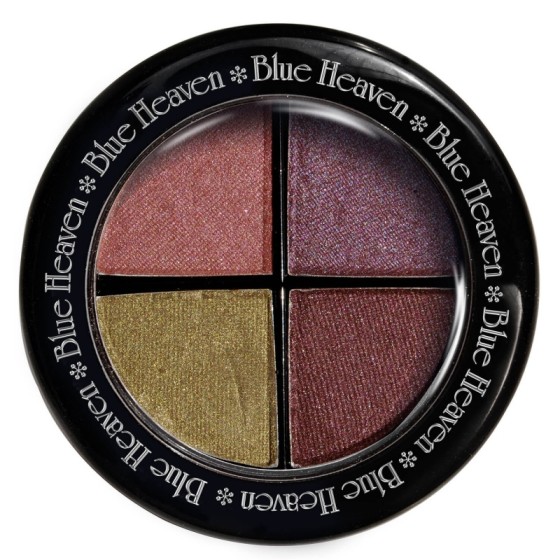 Next in my list is eye shadow quad. It contains 4 shades including a highlighter and 2 lid colors and a crease color. This quad is enough for your complete eye shadow application. Blue Heaven Eye Magic instant Eye Shadow has subtle glitters which does show up much. You can where this both during the day and the night. Its available only for Rs. 125/-.
4. Blue Heaven Intense Color Fashion Eyeliner: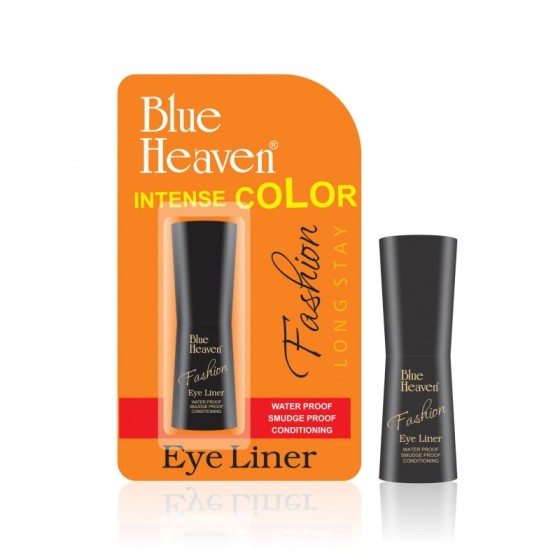 Perfectly lined eyes add a touch of glamour to your look. Blue Heaven Intense Color Fashion Eyeliner is richly pigmented, long-lasting, waterproof and smudge-proof. And this perfect liner priced at Rs. 105/-.
5. Blue Heaven Walk Free Mascara: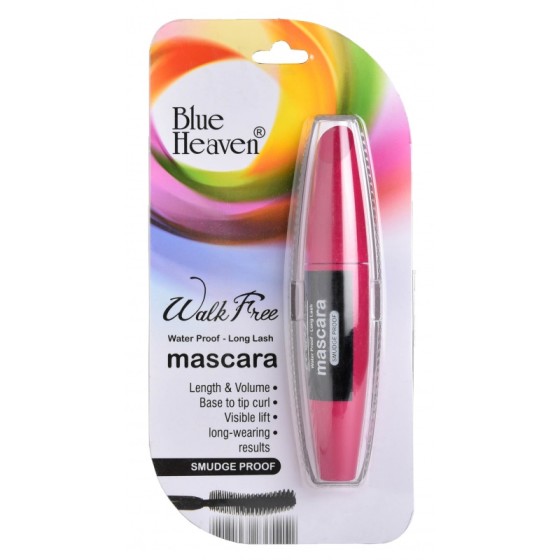 Its waterproof, its long-lasting and it gives you length, volume and curl. All for just Rs. 125! Say yes to flirty lashes with this Mascara on Valentine's Day.
6. Blue Heaven Walk free Lipstick in  Shade 02: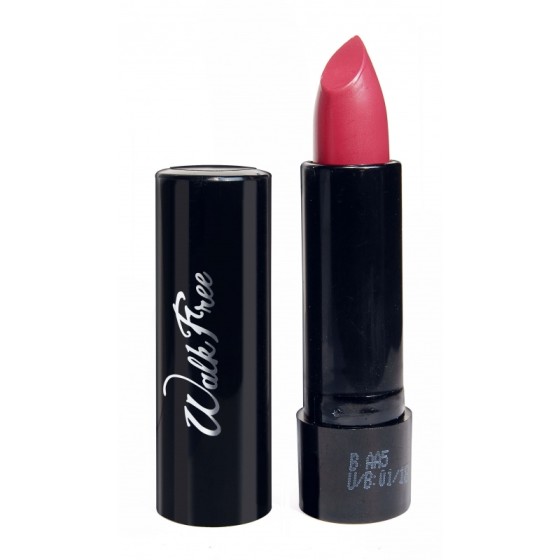 Its a pretty pink color which can be worn during the day or in the night. It will look beautiful on almost all the skin tone. Walk free lipsticks are moisturising and gives a satin finish. And this pretty lip color can be yours at a loss of Rs. 75/-, that's it.
7. Blue Heaven Diamond Blush on in 504: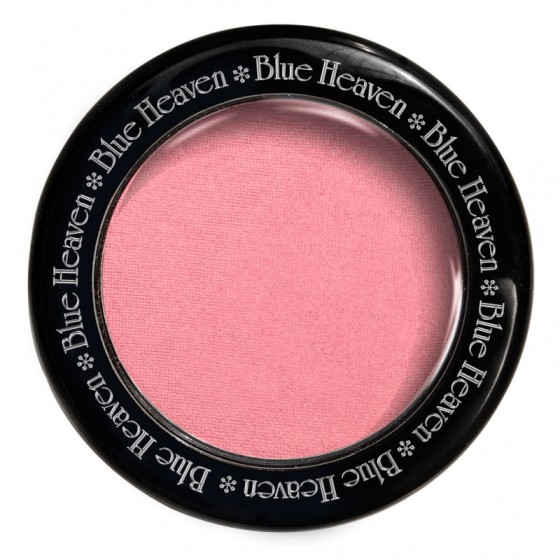 To complete your Valentine's Day Makeup add a hint of color on your cheeks. My pick is this Diamond blush on in 504. It is a pink blusher with mauve undertone which will suit most Indian skin tone. Its matte and not very pigmented but the color is buildable to give a perfect blush on your cheek. And yes, it comes for Rs. 125/-. It is my go-to blusher these days which I like to pair with my Mauve lipstick.
So this is my list of products which you can use to do a soft, pretty Valentine's Day Makeup. I hope you find this post helpful. I think Blue Heaven products are quite affordable so even college girls can get them. And yes you can obviously use all these products for any function or party. These products will look good on any occasion.
And your complete Valentine's Day Makeup look will cost you only of Rs. 770/-. (SO CHEAP..!) You can buy these products from Blue Heaven's Website here. There is a 25% discount running for Valentine's Week on their Website, just check out.
What are your picks from Blue Heaven Cosmetics? What products are you going to use for your Valentine's Day Makeup? Let me know in the comments below.
P.S. All the images are taken from Blue Heaven's Website.