The best way to use leftover food in my opinion is to change its taste and transform it into something new. This is a good way to Care4food. Web is flooded with such recycle recipes and I'm so amazed to see them. Everyone has their own way of converting the leftover food into a new dish. I have seen people converting simple rice into pakoras, tikkis and even dosas. Preparing these dishes need a little hard work which I don't feel like doing usually. I did make rice tikkis twice but my go-to option for using leftover rice is to make Braised Rice.
Also known as Vagaar Rice or Vaghrela Bhaat, this is a simple dish with very little work to do. Everyone has their own version of this rice. Today I'll be sharing my version here.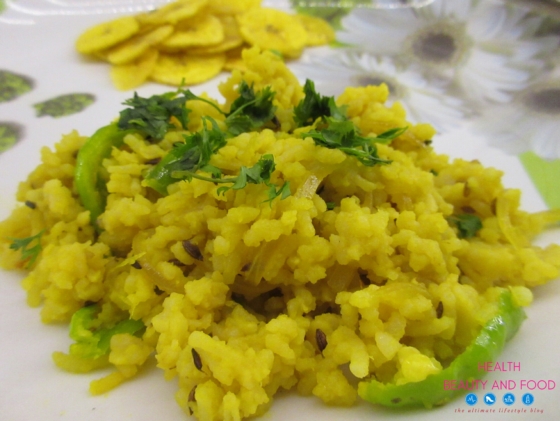 Ingredients:
Cooked rice – 1 & 1/2 cups
Oil – 1 teaspoon
Cumin Seeds – 1/4 teaspoon
Mustard Seeds – 1/4 teaspoon
Onion (sliced) – half small-sized onion
Green Chillies (chopped or slit) – 2 – 3 as per your taste
Curry leaves – 2 – 3
Turmeric Powder – 1/8 teaspoon
Coriander Leaves – for garnishing
You may also like: Quick Matar Pulao Recipe
Method:
Heat oil in a pan, add cumin and mustard seeds and let it splutter.

Now add curry leaves, onions and green chillies and fry till the onions turn translucent.

Add turmeric powder and mix. Now add cooked rice, mix and fry for 2 – 3 minutes.

Turn off the flame, sprinkle some chopped coriander leaves and serve it with raita or chutney of your choice.
This was my quick version of Vagaar Rice. Braised Rice or Vaghrela Bhaat is a simple dish to reuse leftover rice. With Little ingredients available in the kitchen, this dish is quick and easy to make. Do try this and let me know how you like it.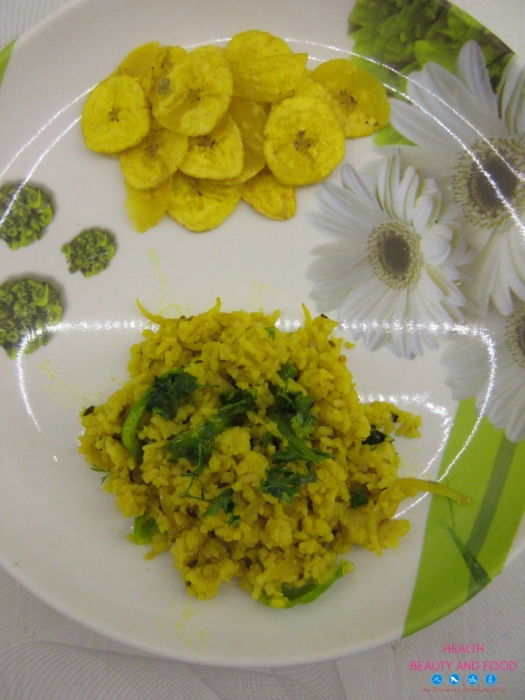 What do you do with leftover food? Do share your recycled recipes with me in the comment section below
If you like this recipe, do share it with your friends and family. For more such recipes follow Health Beauty and Food on Facebook, Twitter, Google+, Pinterest, Instagram and Linkedin. You can also connect with me on Snapchat.