I always wanted to try making cookies and was in search of an easy recipe to start with. As soon as I saw this recipe on Raks Kitchen (one of my favourite food blog), I could not wait to try it. This was my first cookie baking experience and to my goodness, it turned out too good.
Now I have developed some confidence to bake and this is why you are going to see many cookies and cakes recipe here.
Handmade cookies can be the best thing to gift someone when you visit their place. And since it is diwali time, I thought why not share this recipe now only so that you people can try it and give to your relatives.  Pack these cookies in a cute gift box and gift it to them. I am sure your relatives and friends will be very happy receiving it.
Nan Khatai | Eggless Whole Wheat Cookies recipe: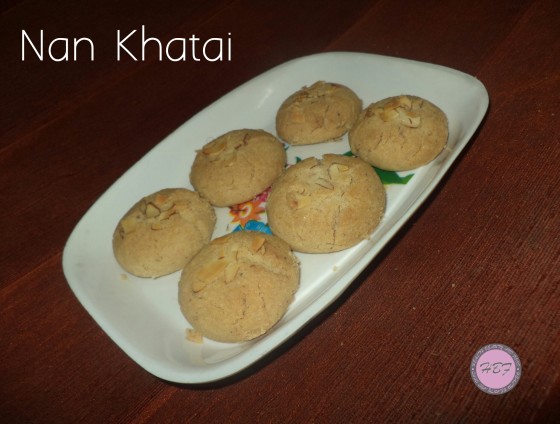 Ingredients:
Whole Wheat flour – 3/4 cup
Refined flour / All purpose flour – 1/4 cup
Granulated Sugar – 1/4 cup + 2 tablespoons
Clarified butter / Ghee (melted) – 1/4 cup + 2 – 3 tablespoons
Green Cardamom – 3 – 4
Baking powder – 1/8 teaspoon
Almonds slices – for garnishing
Method:
Powder sugar and green cardamom together in a blender.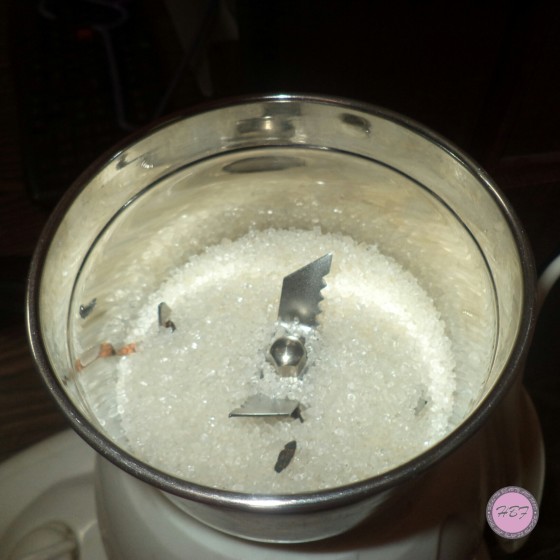 2. Grease a baking dish with oil or butter and keep aside. Pre-heat the oven at 190 degree celsius.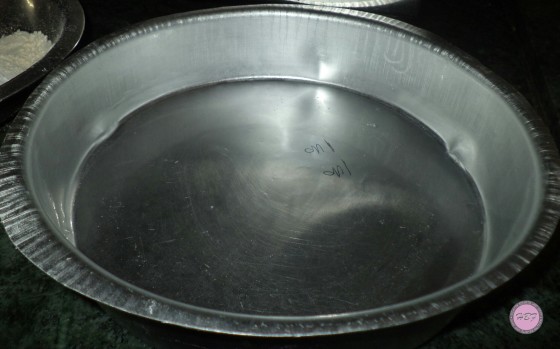 In a bowl, take both the flours and baking powder and add powdered sugar and cardamom mixture to it. Mix them properly.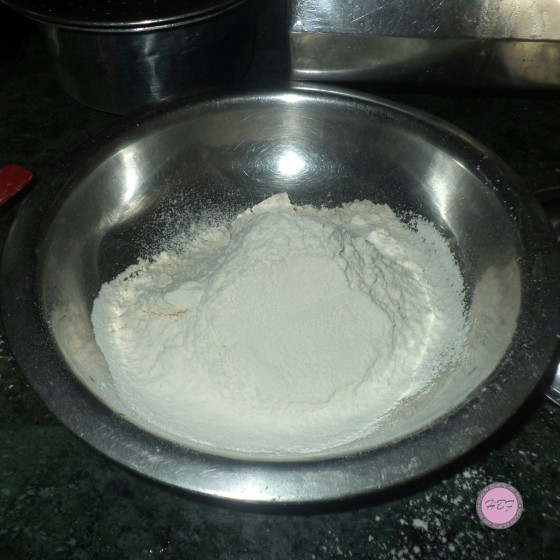 Now add Clarified butter little by little and mix it properly to form a dough.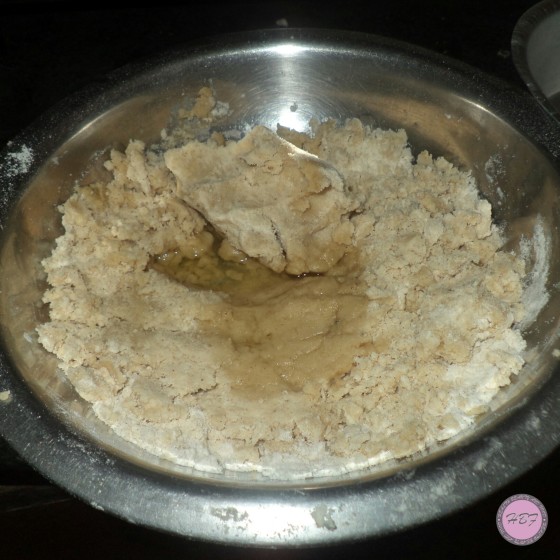 Make small balls out of the dough and flatten it a bit.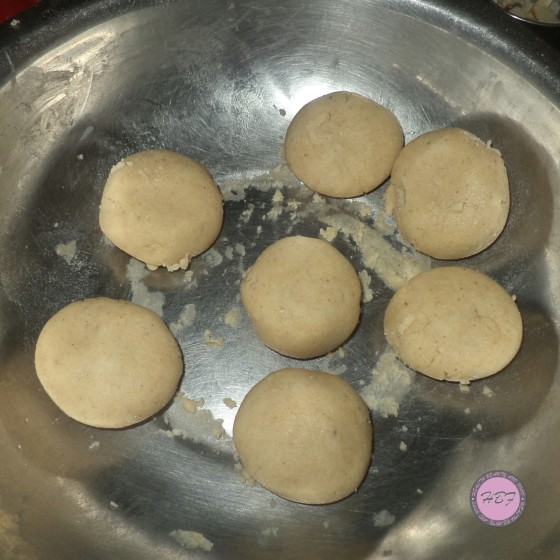 Garnish with some almonds slices or use any other nuts of your choice.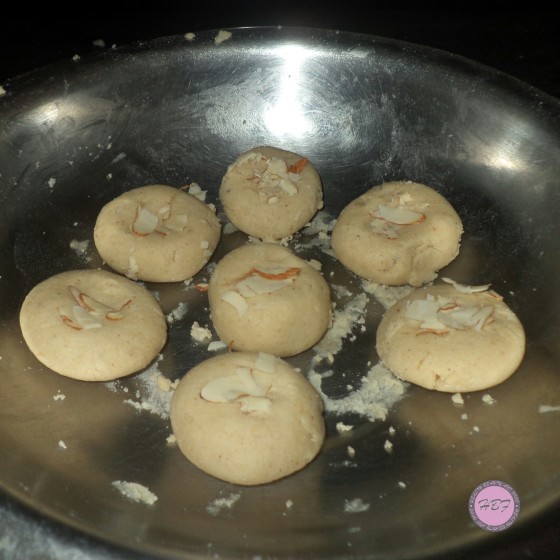 Arrange them in the greased baking dish leaving some space in between to let them rise. Bake them on 190 degrees  for 12 – 15 minutes. When it becomes a little brown from the sides, it is done.
(Forgot to take picture at this step)
Remove them from the oven and let them cool on a wire rack. Once they are completely cooled, you can store them in an air tight container.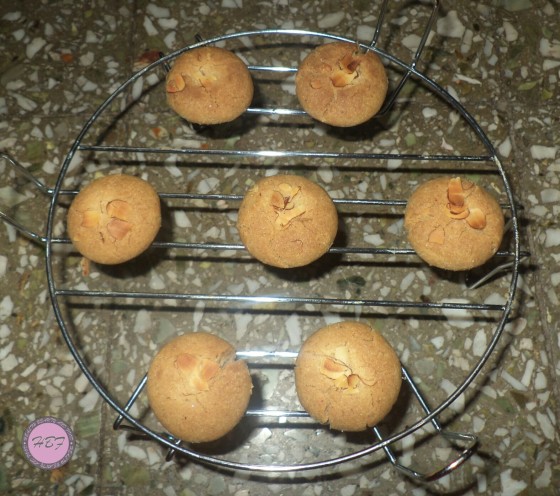 Notes:
We are adding clarified butter for forming the dough, so add it accordingly.
The recipe called for 1/2 cup of sugar but that was too sweet for us. If you want you can add 1/2 cup sugar.
Enjoy these little cookies with warm milk or tea or pack and gift it to someone. Choice is all yours.
Try making these whole wheat Nan-Khatai and let me know how it turned out.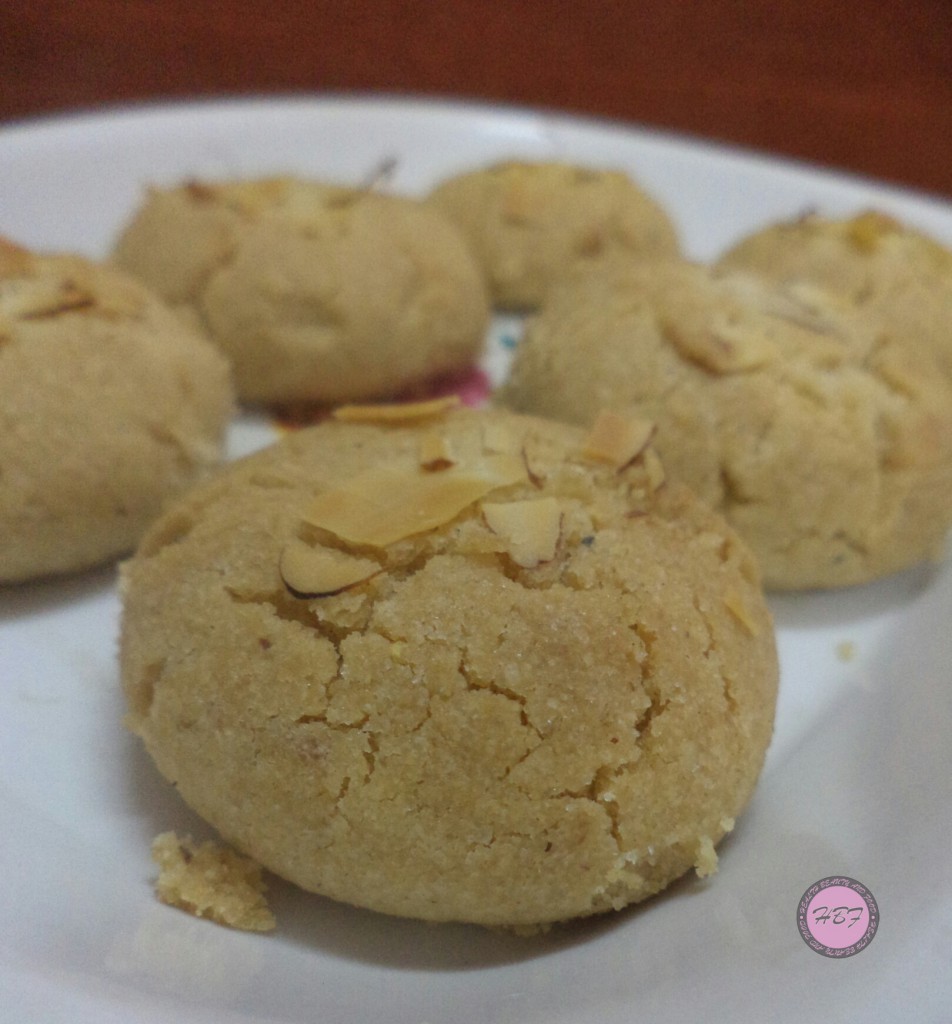 So do you like whole wheat cookies? Would you make and gift it to someone this Diwali?
Share your views in the comment section below and don't forget to share this recipe in your social circle.