I'm kind-of addicted to toners. I don't know why but I have that craving of using a toner after cleansing my skin. I love how soothing and refreshing toners are.
When it comes to toner, I prefer rose water toners. I have tried rose water toners from VlCC and Oxyglow and I have even used Dabur gulabari and some random rose waters on my face. This time I tried Eeshha Herbals Rose Water Toner and today I'll be sharing my experience with it.
Price: Rs. 99/- for 100 ml. Buy it here for Rs. 75/-.
Packing: Eeshha Herbals Rose Water Toner comes in a transparent chubby bottle with flip-up cap. Details are stuck printed in black on a transparent sticker.
Must Read: Skin toning – is it necessary?
My Experience:
I love rose water and this is why I often go for rose water toners. This Eeshha Herbals rose water toner performs good job of toning my skin. I use it twice in a day after washing my face with my regular cleanser and it removes all the traces of cleanser/dirt if any.
It is a skin balancing toner and hence it neither make my skin dry nor make it greasy. It provides required hydration to skin and make it ready for moisturisation. I have some open pores around my nose and this toner reduce their appearance after application. My skin feels smooth and soft after applying Eeshha Herbals Rose water toner.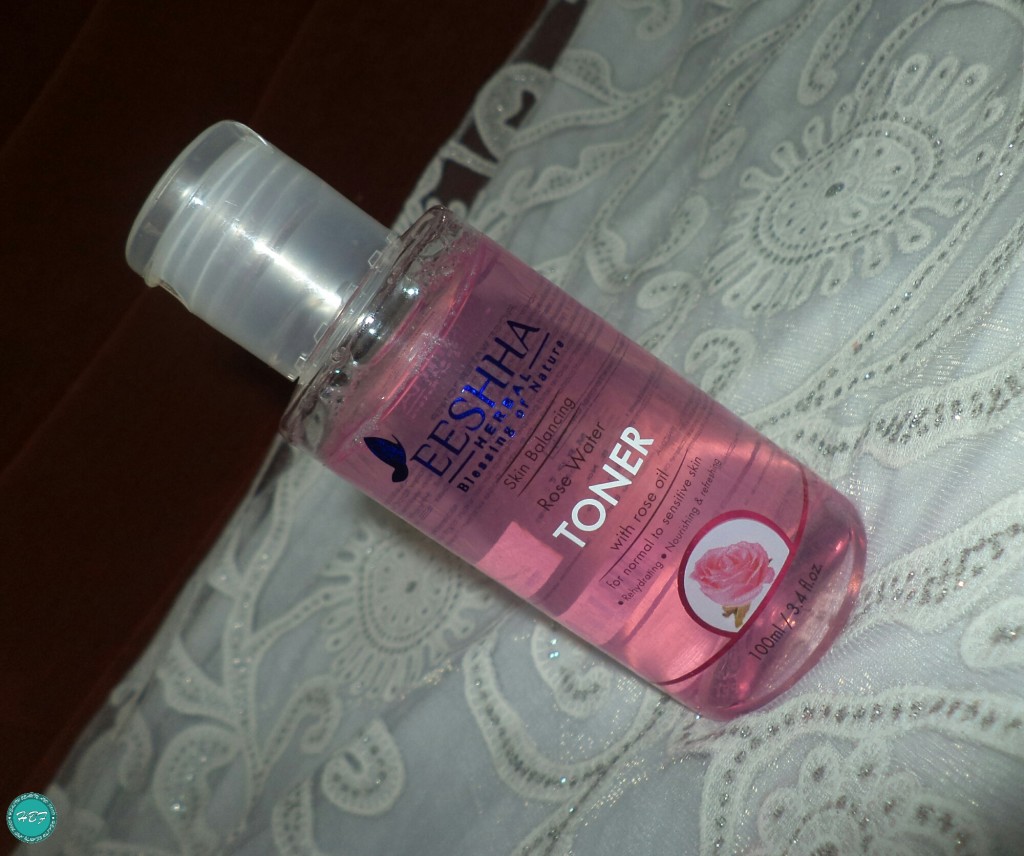 It contains rose oil which is said to improve blood circulation and hydrates skin. This toner also claims to control acne but I can't say anything on this. I don't have serious acne problem, just a few zits which comes and go on their own. All I have noticed is that Eeshha Herbals Rose Water toner hydrates my dry skin well, hides all open pores and makes my skin soft and smooth. That is what a toner is supposed to do.
In my opinion it is a good toner for dry and sensitive skin. Even people with oily skin will like it as it says it controls acne. I totally love this toner and I would like to purchase it in future.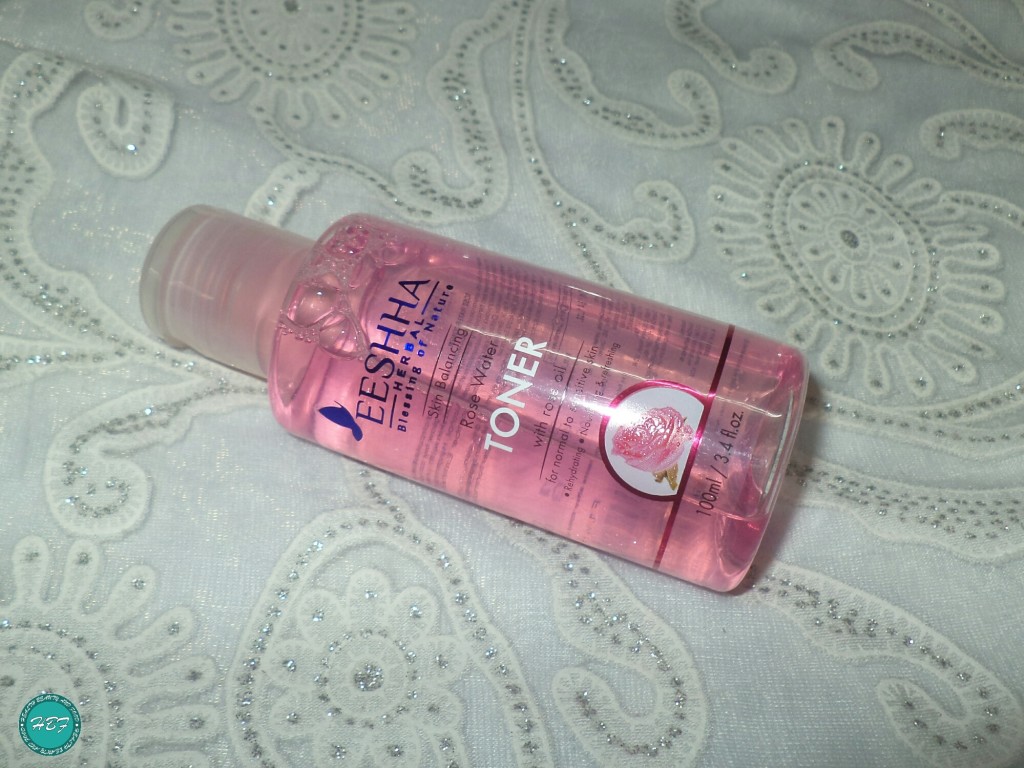 Let's quickly summarise this review in pros and cons.
Pros:
Cleans dirt and cleanser remnants
Hides pores
Tighten skin
Doesn't make skin dry
Said to control acne
Hydrates skin
Skin feels soft and smooth
Cons:
Availability might be an issue for some but it is easily available online
Rating: 5/5
Verdict:
For me Eeshha Herbals Rose water toner is a 5/5 product as it does what I expect my toner to do. It is suitable for all skin type and in my opinion it is perfect for dry skin.
What do you think about Eeshha Herbals Rose Water Toner? Leave your thoughts in the comment section below.
P.S. Product sent by the brand. Review is honest as usual.