I'm not a fan of orange lipsticks. I feel oranges doesn't look good on me. I always go for orange-red type of lip colors instead of a proper orange shade. My first orange lipstick was Maybelline Rebel Bouquet Reb 5. Then after reading a few reviews I picked up Maybelline Vivid Matte Lipstick Rosy Orange. Today I'll be sharing my thoughts about the same.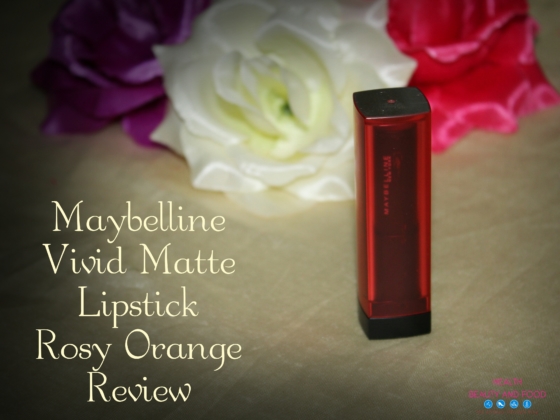 Price: Rs. 475 | Buy it here at Rs. 354
My thoughts about Maybelline Vivid Matte Lipstick Rosy Orange:
This lipstick comes in typical color sensational packaging. The bullet is matte black with a red matte cap. There are only 4 shades in Vivid matte lipstick range. The shade rosy orange is a bright orange with a hint of pink. It has warm undertones and make me look more yellow in artificial light which I don't like. However with full face of make-up it doesn't look like that. Unlike other orange lipsticks which make me look dark and weird, this looks really good.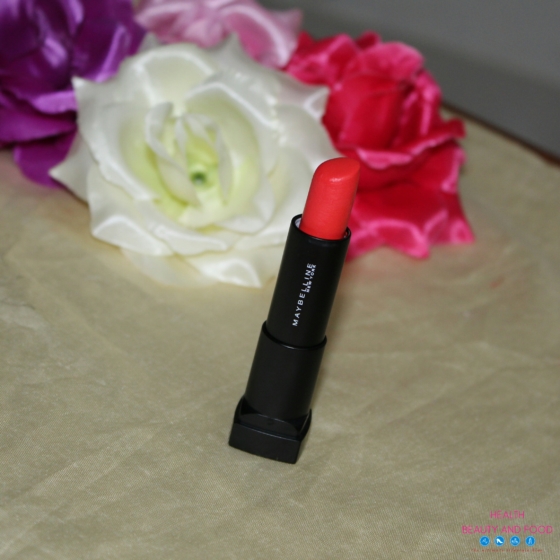 This is one of the wearable oranges which I have found. It is well pigmented and in one swipe you get around 90% of the color. With 2 swipes you get perfect opaque color on the lips. I don't like the fact that these lipsticks are called as matte and even reviews online says it is matte but it is not matte. When I first apply this lipstick, it looks a bit shiny and not at all matte. Unlike other matte lipsticks which applies glossy and settle into matte finish in a couple of minutes, Maybelline Vivid matte lipstick Rosy Orange takes more than 30 minutes to settle into a semi matte finish.
Also read: Lakme Enrich Lip Crayon Review
The formula of the lipstick is very comfortable. It applies easily even on the dry lips. Even though this lipstick is moist, I have seen it settling into fine lines on the lips. About the staying power, it does survive light snacks and drinks with a bit fading but with full meal, it fades from the centre leaving thick outline on the lips. I don't like this so for me reapplication is a must. I believe it lasts for around 4 hours with a bit snacking. It does transfer, not much though so you can predict the staying power.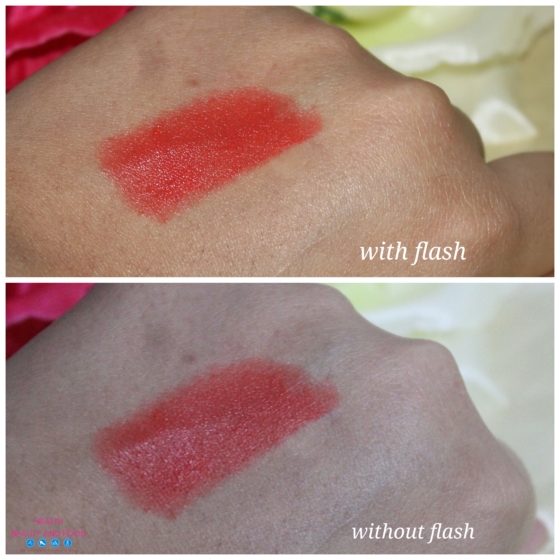 Pros:
Glides easily on the lips
Comfortable on lips
Nice color
Well pigmented
decent staying power (around 4 hours)
You may also like reading: Oriflame Giordani Gold Lipstick Dusky Nude Review
Cons:
Not matte as it claims
Settles into fine lines
Does transfer
Doesn't survive full meal
Only 4 colors in the range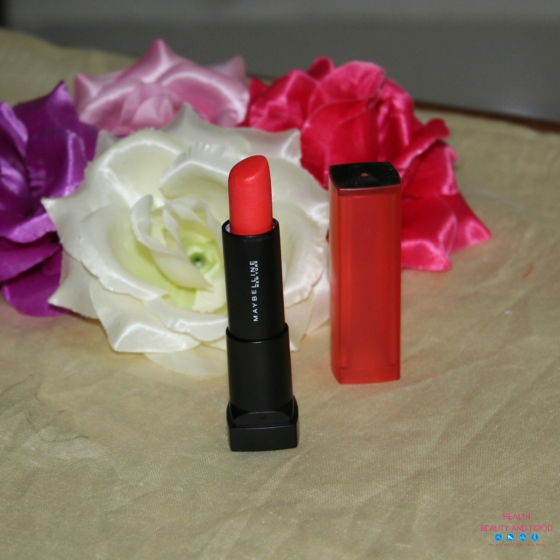 Overall, Maybelline Vivid Matte Lipstick Rosy Orange is a good orange lipstick, something which is apt for spring/summer. It is bright yet something you can easily carry. If you are looking for a wearable orange lipstick, this is a good option. In case you made your mind to buy it, you can buy at a discounted price from the link I have mentioned above.
If you found this review helpful, take a moment to share it with others. Also, for more such reviews, do follow Health Beauty and Food on Facebook, Twitter, and Instagram.
Read all Maybelline product reviews here.