Coffee has many benefits for skin. It is a rich source of anti-oxidants and works as a good facial scrub for normal to oily skin. It enhances blood circulation and makes skin smooth and bright. Today I'm going to talk about Aster Luxury Handmade Coffee Soap. Lets see if this soap gives any coffee benefits or not.
Price: Rs. 150/-
Quantity: 125 grams
Shelf Life: 2 years
Buy Aster Coffee Soap online here: Single soap for Rs. 100/-, Set of 3 for Rs. 299/- , Set of 6 for Rs. 500/-
Ingredients: Coconut Oil, Castor Oil, Plam Fatty Acid, Rice Bran Fatty Acid, Utylated Hydroxy Toluene, Titanium Di Oxide, Glycerin, Coffee Fragrance
You may also like: Fuschia Handmade Cinnamon Soap Review
Packing: Aster luxury coffee soap comes in a transparent film with name & details stuck on both front and back of the soap respectively.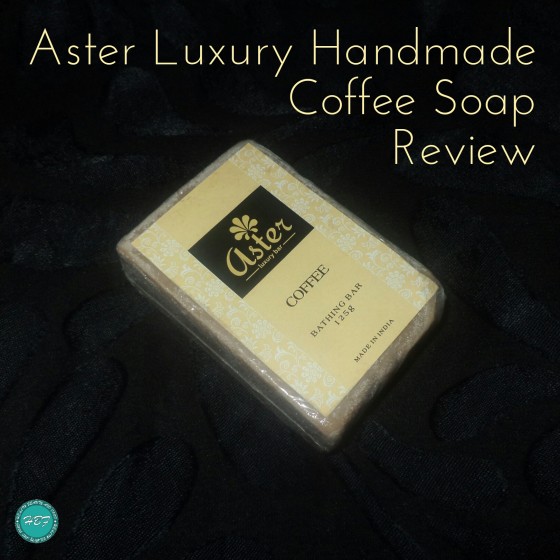 Experience:
I've recently tried handmade soaps from two brands i.e. Fuschia and Aster, and I liked Aster soaps more. This is the second of the 2 soaps Aster sent me for review.
Aster luxury coffee soap is a brown colored opaque soap which smells exactly like coffee. The fragrance is so yummy that I feel like eating the soap. 😉
The soap lathers okay, not too foamy, similar to the Aloe Vera one. It doesn't dry my skin nor leave any greasy residue behind. Just perfect squeaky clean feeling!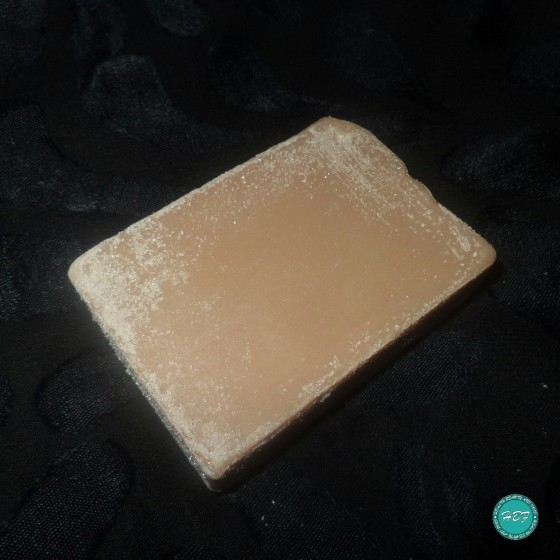 My skin feels soft and appear clear and glowing after use.
Aster luxury coffee soap doesn't melt quickly, last long and retain its shape till the end. Coffee has many skin benefits but I doubt this soap will give you any as Coffee is used for fragrance purpose only.
Also see: Aster Luxury Handmade Aloe Vera Soap Review
What I like about Aster Luxury Coffee Soap:
Natural & Handmade
Smells yummy
Coffee fragrance instantly awakes your senses
Cleanses well
Leave skin soft & smooth
Doesn't melt quickly
Price not too high
What I dislike about Aster Luxury Coffee Soap:
Coffee for fragrance purpose only
Rating: 4.5/5
Verdict: Aster luxury coffee soap is a nice soap which is all natural, handmade and cruelty free. Its yummy coffee fragrance make you feel fresh and energetic. If you're into handmade, natural soaps, I'll recommend this variant to you.