As I mentioned in my first post, I'm a big foodie and fortunately (or unfortunately because I've to share with her) my wife too is. Both of us like to try new food and new places to eat. On weekends we keep it low key by just roaming around in our area and trying new food. Recently, a new food place called momostan has opened up nearby. And since my wife likes momos, I had to take her there.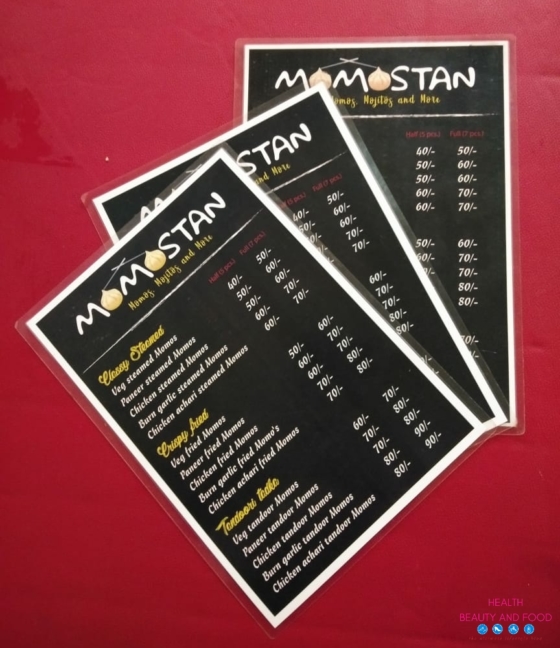 Momostan is a small snacks corner where you get different types of momos and mojitos. This place is very ordinary one yet special. Ordinary because it is a normal snack corner serving momos but it is special because it has been started by 2 young girls. The interior of the restaurant is done at a very low cost. There are plastic tables but covered and chairs are of metal. They serve momos in melamine tray and mojitos in glass glasses. 
The girls have decorated with some handmade stuffs, fairy lights and some food quotes. The ambience is quite lively and friendly and the place, although small, is filled with youngsters and kids. Me and my wife were the only adult present there I guess (don't know the chef's age though).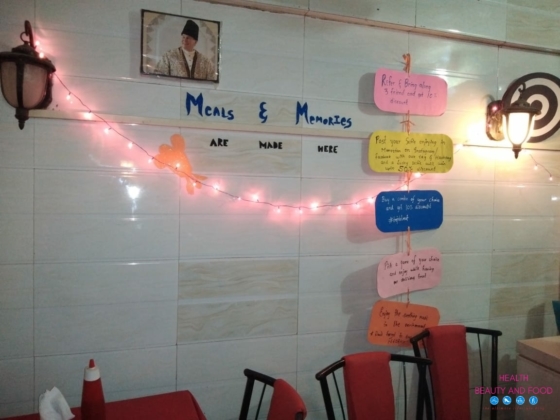 Coming to the menu, they serve a few flavours in mojitos and few different fillings in momos. They have 3 version of momos, regular steamed, fried and tandoori.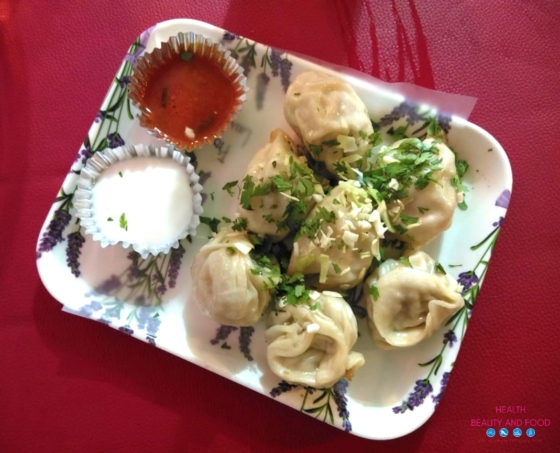 We tried 4 different fillings in steamed and fried version. We opted for Burnt Garlic chicken and achari Chicken filling in the steamed version which tasted so good. My wife was a bit spectacle about the achari ones as both of us don't like sour flavour much. But to our surprise the achari ones were not sour but very tasty. In the fried version we had normal paneer and chicken which tasted well too.
I like the fried version of momos but the fillings burnt garlic and achari chicken were better. My wife enjoyed the steamed ones more.
Overall, we had a good experience at Momostan. If you happened to cross by that area, give this food outlet a try.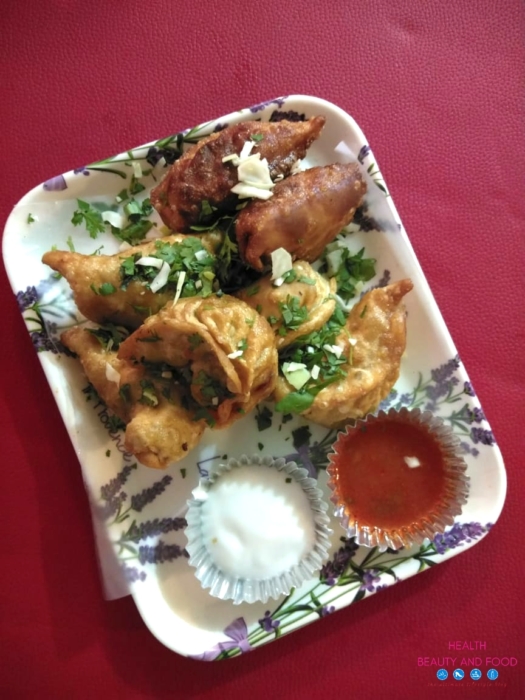 That's it for today's post. Let me know if you would like to see more such restaurant review/food post from me. Do connect with me on Facebook and Instagram for food, grooming and other posts.
Follow Health Beauty and Food on Facebook, Twitter, Instagram and Youtube to get updated about my future posts and videos.