Shirts are common clothing which both men and women wears. There are different types of shirts available in the market which everyone can wear depending on occasion. Here I'm listing 5 types of shirts which I think every guy should have in their wardrobe. Have a look at it.
5 Types of Shirts Every Guy Should Own:
1. Formal Shirt: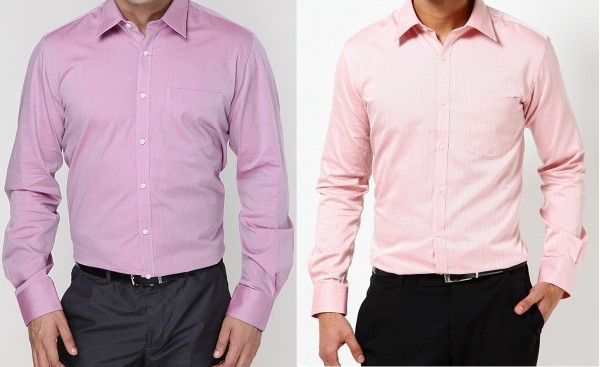 Image Credit: Pixshark.com
Formal Shirt, also known as 'dress shirt' are shirts worn by everyone to offices, business meetings, formal dinners and any other formal functions. These shirts have cuffs, a collar, and a vertical opening down the front centre lined with buttons. There are mostly 2 types of pattern in case of formal shirts which are plain and striped shirts. These shirts are usually worn on formal trousers, with a tie and sometimes with a bow in case of parties, weddings and on some casual occasions.
2. Casual Shirt: 
Casual Shirts are shirts which you can wear casually, at any time of day. Whether it is a picnic, a casual party, a long drive or a relaxing walk, these shirts look cool every time. Casual shirts comes in variety of patterns including stripes, checks, floral prints, abstract designs etc. Select the one as per your favourite color and pattern and flaunt your style!
3. Camp Shirt:
Camp Shirts are shirts with a distinct color known as camp collar. Camp Collar are collars doesn't have a collar band. These shirts are found both in plain and in different patterns like floral, thick stripes, abstract designs and certain words and logo prints as well. Camp shirts has short sleeves, a chest pocket, a cut at the hemline and are worn without tucking in.
4.  Sweatshirts: 
Sweatshirts are sweater-like shirts made with heavy material. Sweatshirts has a hood, 2 side pockets, full sleeves and zips. It is also available zip and hood. These shirts are usually worn by athletes but it has become a casual wear nowadays. With sweatshirts coming in variety of colors and patterns, wearing them is a stylish way to beat the cold.
5. Designer shirts:
Designer shirts are a mix of formal and casual shirt. These shirts look like casual shirts but are made up of formal shirts' material. These shirts also comes in different varieties and you can wear these shirts in parties and weddings too.
So this is my list of 5 types of shirts every guy should own. Now you tell me, how many of these shirts do you have?